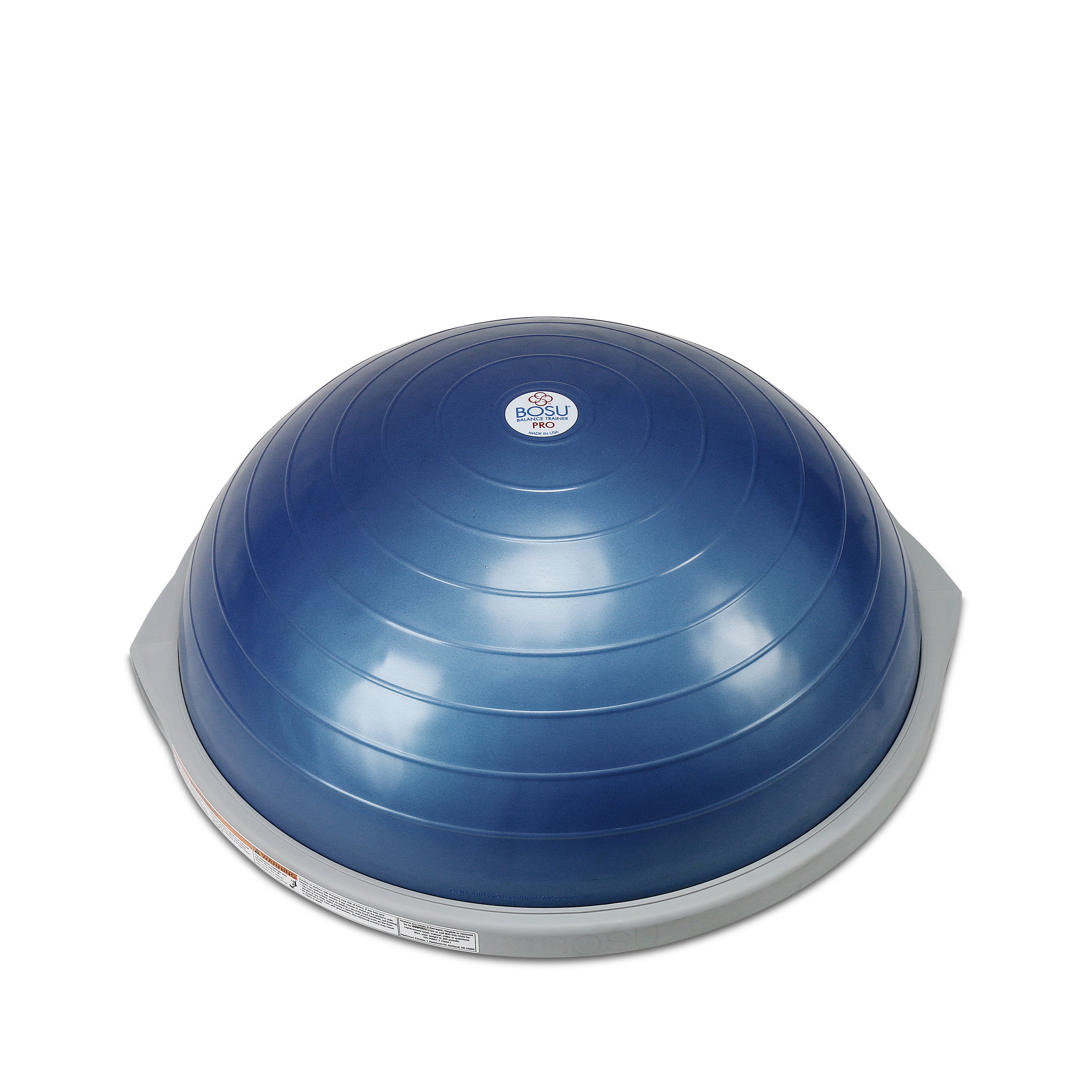 The Bosu Ball is an excellent fitness device that can provide you high-intensity cardio workouts, strength training, improve your balance and increase flexibility.

The Bosu ball implements an unstable dynamic surface that can intensify your workouts, but at the same time, the device itself remains stable.

The unsteady feature of the Bosu ball will make your exercises more effective and at the same time, fun.

Using the Bosu ball can target your core muscles which will help you to build up strength, improve your body control and at the same time, it can tone up your body.

You can train almost every part of your body when using the Bosu ball. With the dynamic surface, you can stand on, lay on, kneel on and perform various exercises.

Features:

● Improved workouts - The Bosu ball provides you an unstable dynamic surface which will make your training more effective and fun. This will encourage you to increase your limits.

● High quality - The Bosu ball provides durability and at the same time, it is built to last in order for you to have better workouts now and in the future.

● Various exercises - Due to its dynamic, unstable surface, there are endless exercise options to improve your strength and agility training. It can also be a great addition for your home gym and fits easily to your workout program.