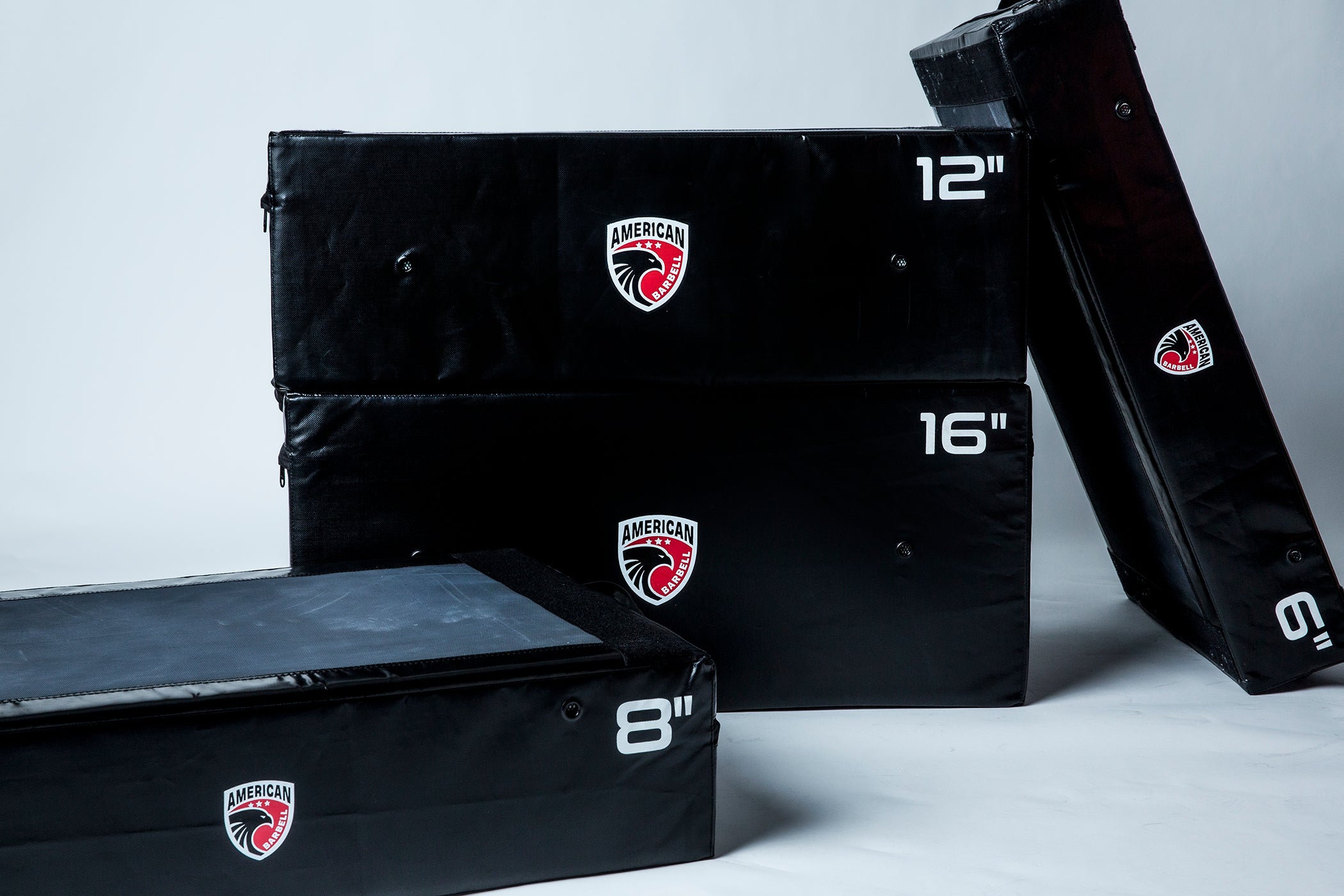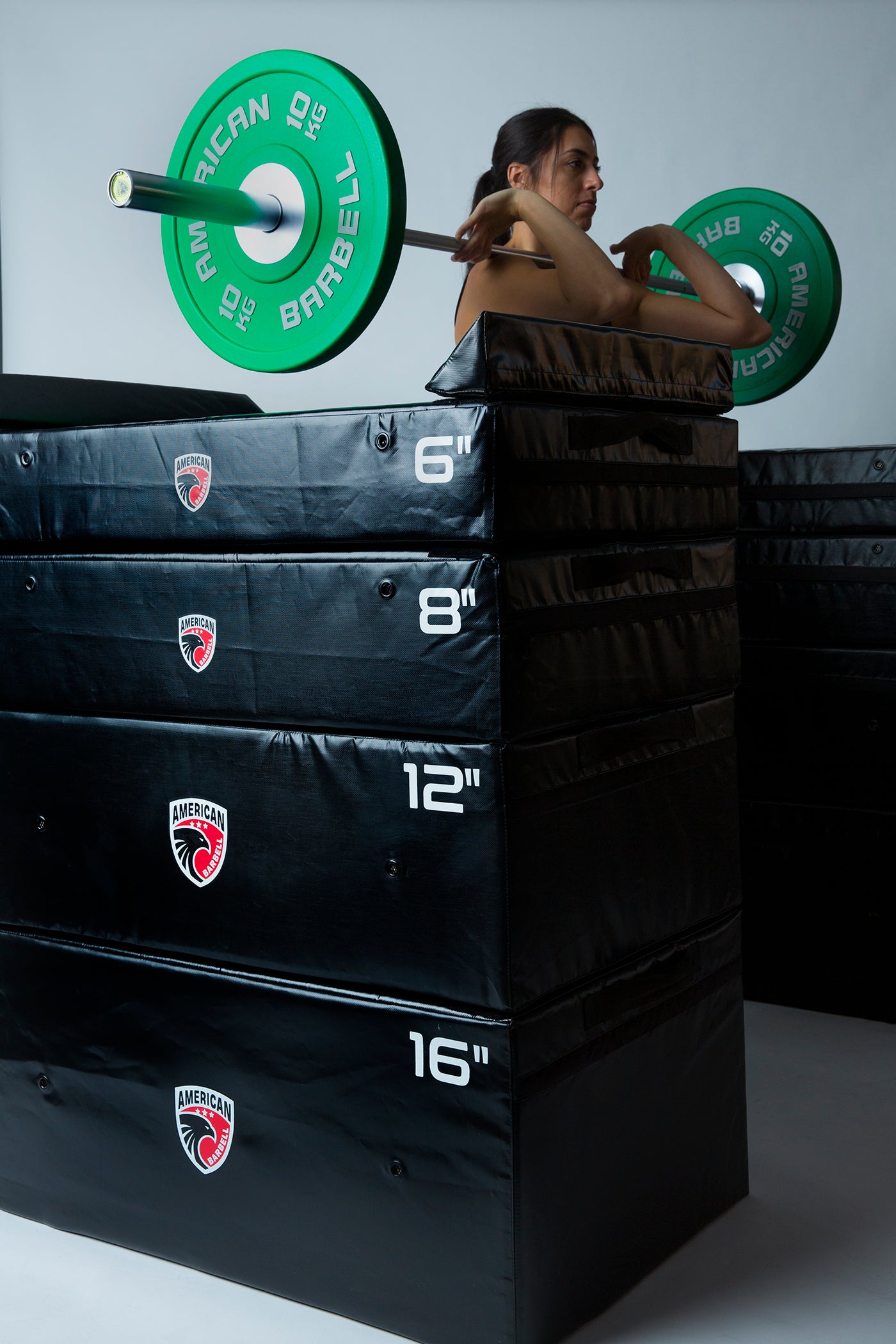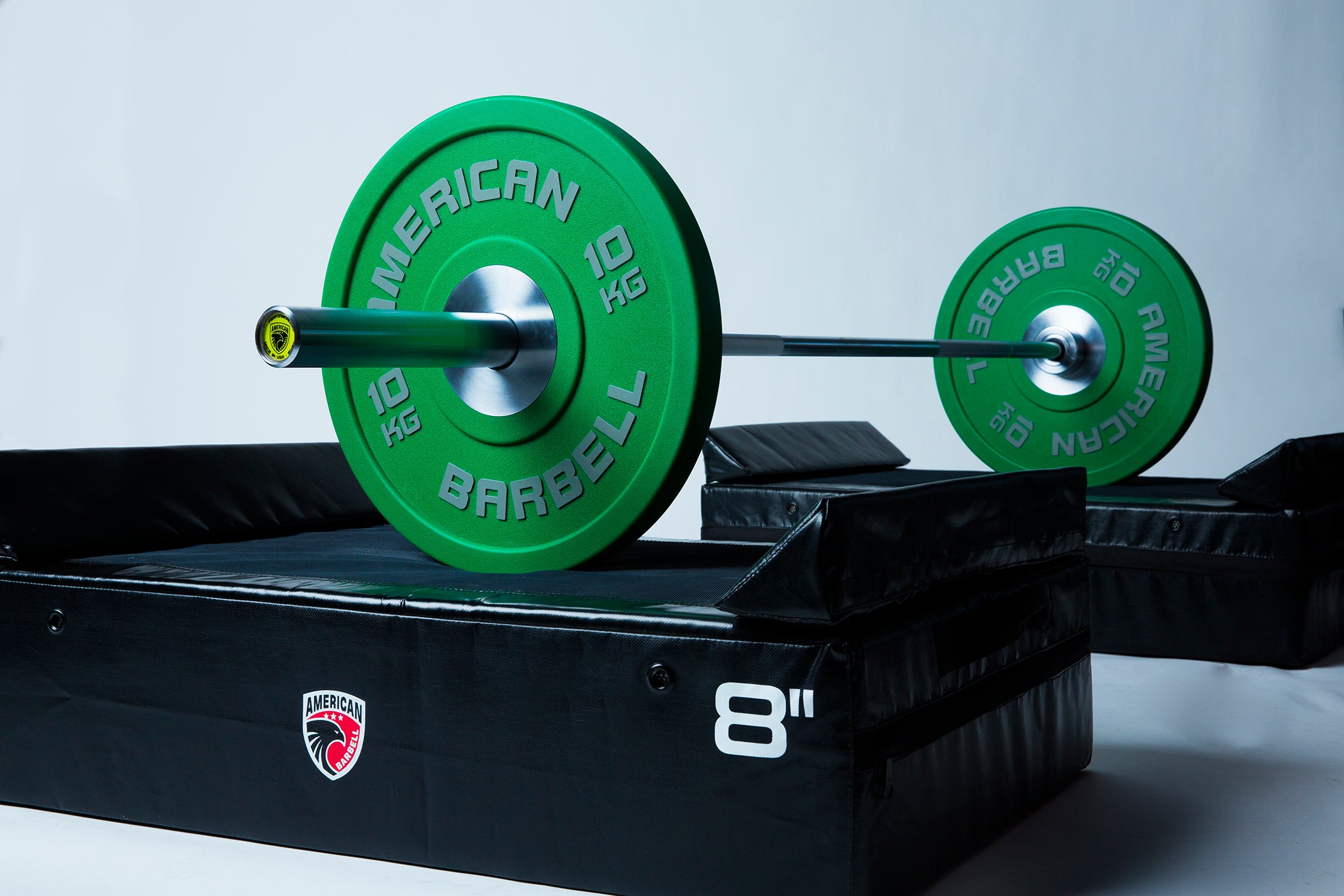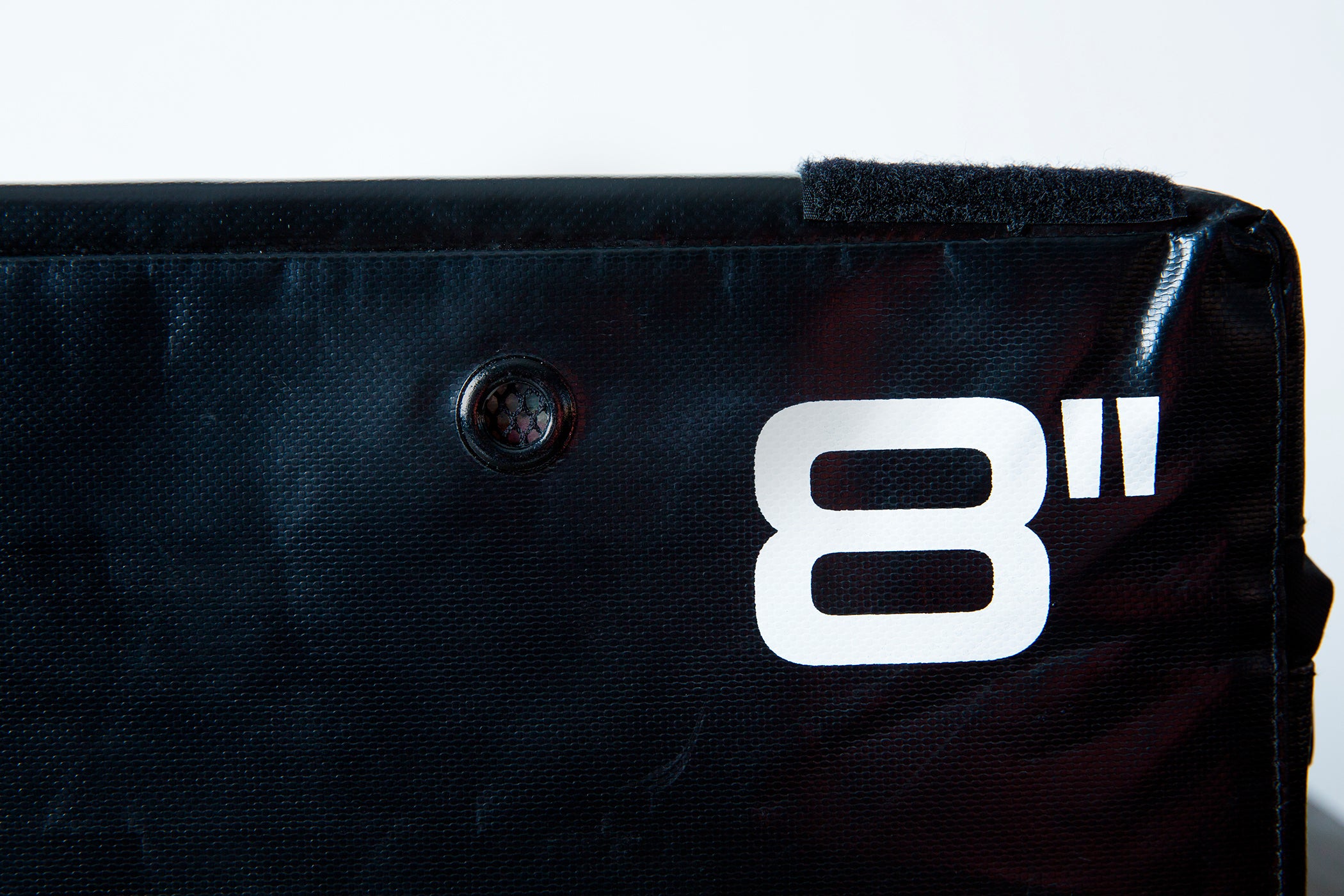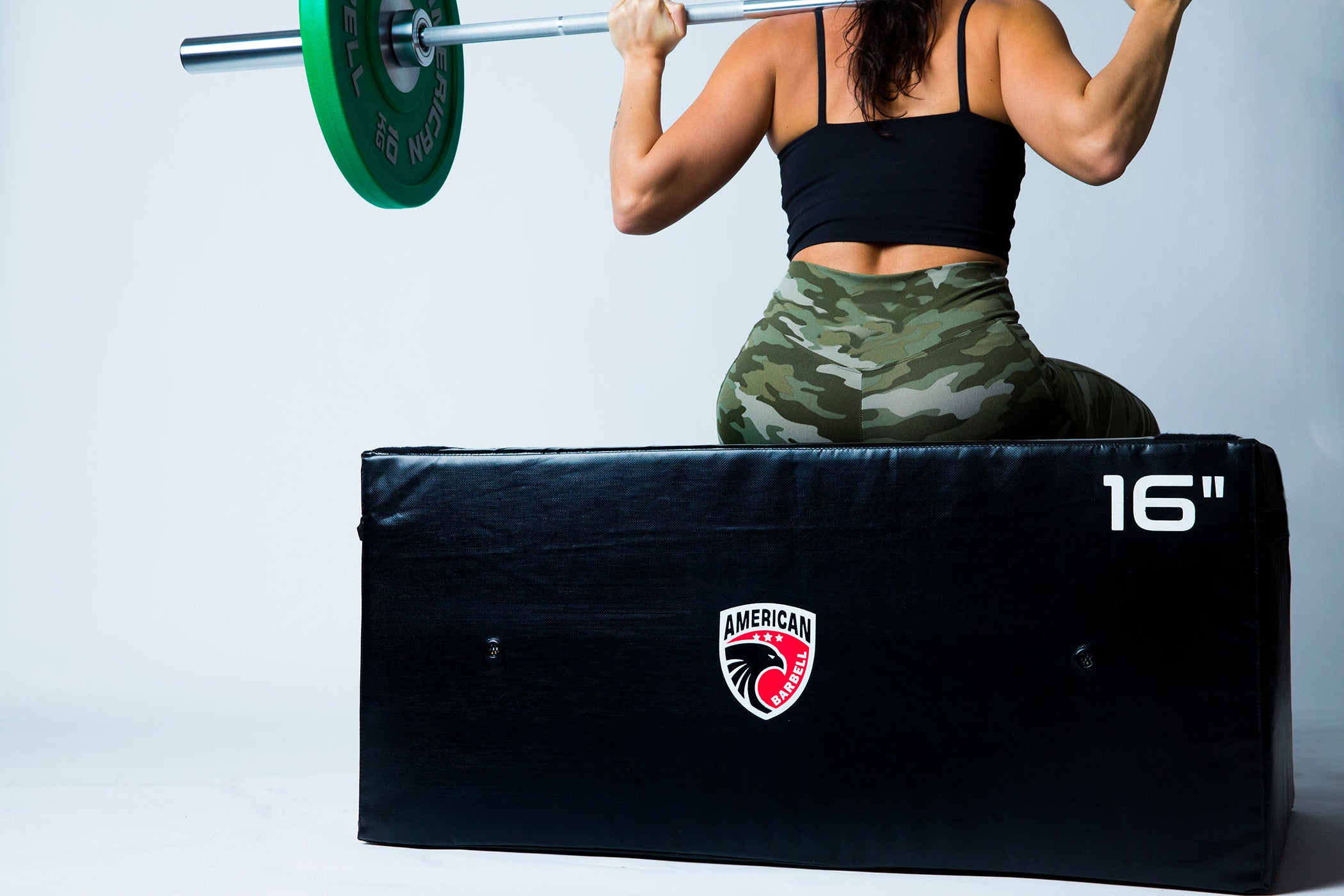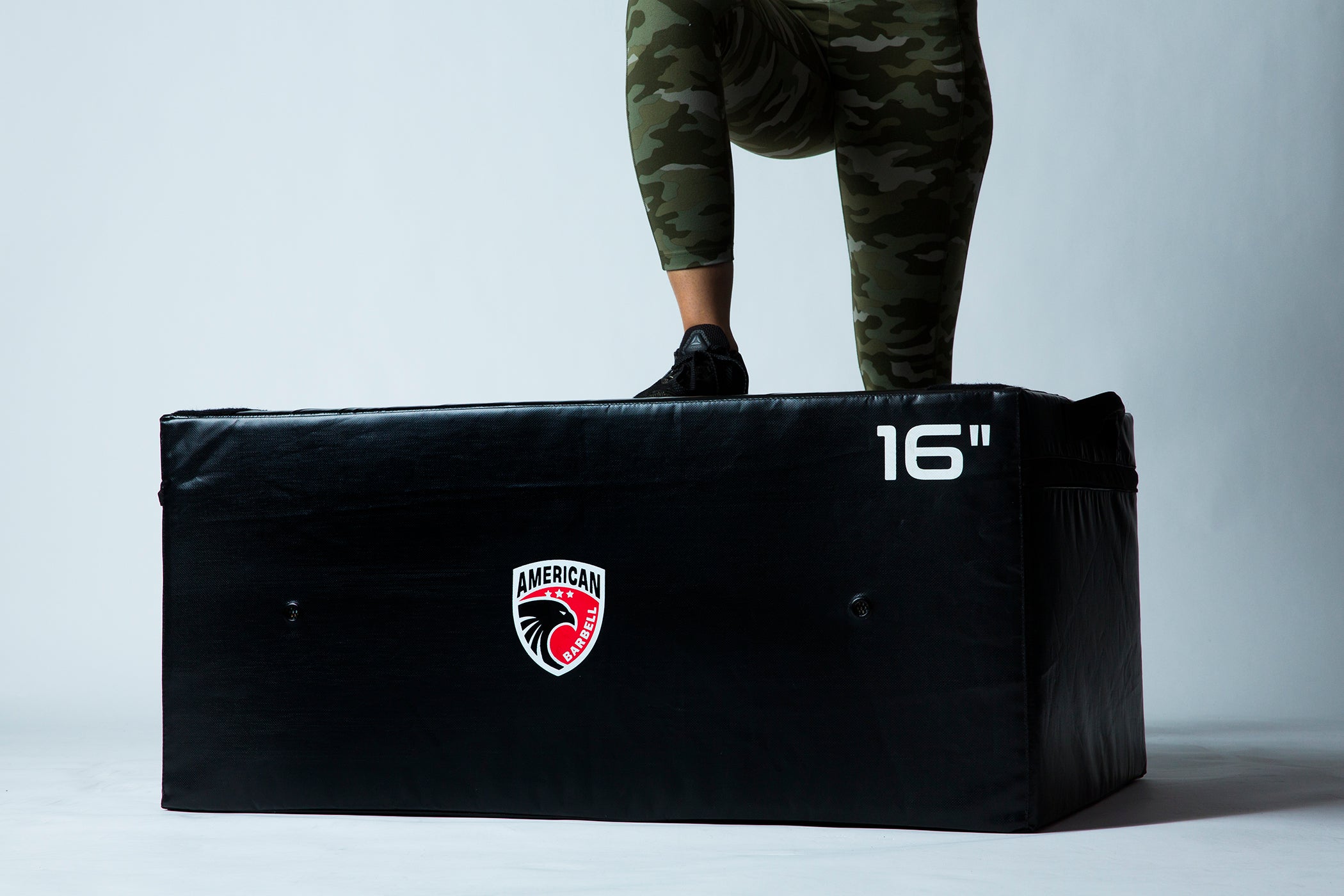 American Barbell Multi-Use Stackable Foam Jerk Block Set
FM-JB-SET
This is the evolution of the Jerk Block. Our Jerk Block set is one of the most versatile pieces of equipment you can buy. They can be used as standard jerk blocks, where you stack them and hone in on technique with out having to clean the weight. But they can also be used for so much more! Drop pads, box jumps, step-ups and box squats!  
Key Features:
Made of outer Tarpaulin cover with rubber inner and re-bonded foam mould, for durability and sound dampening
Grommeted Vent holes allow air flow out of blocks during impact, relieving stress from seams
Textured rubber top, allowing for grippy surface for box jumps & step-ups
Heavy Duty Velcro keeps blocks in place
Triangle stoppers are held in place with velcro
Specs (block size):
6 inch block: 36" x 24" x 6"

8 inch block: 36" x 24" x 8"

12 inch block: 36" x 24" x 12"

16 inch block: 36" x 24" x 16"
Specs (block weight) 
6 inch block: 23lbs

8 inch block: 35lbs

12 inch block: 60lbs

16 inch block: 71lbs
*Note- This is a set of adjustable jerk blocks, there will be 8 (2 of each height) in total.