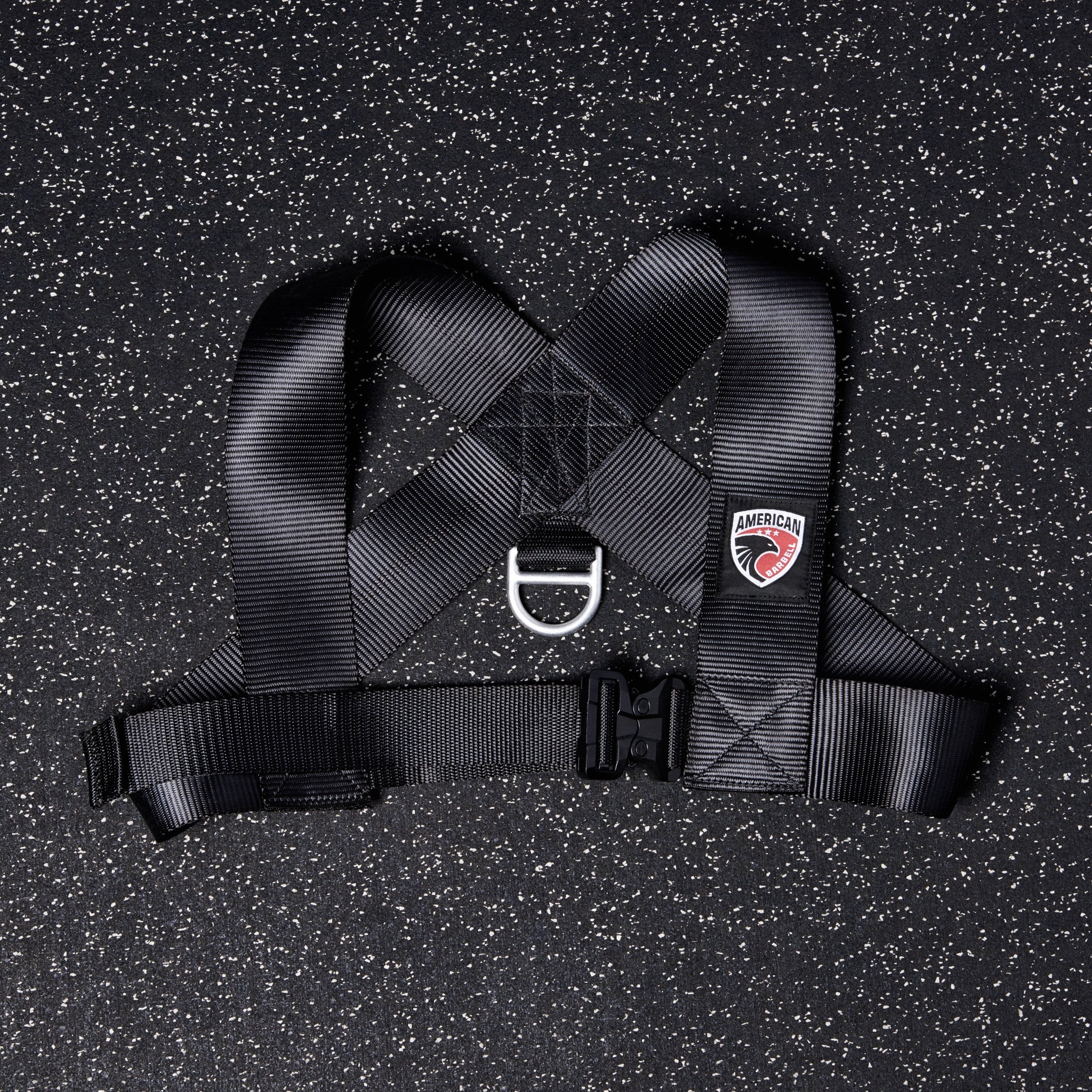 The American Barbell Track Harness is made from heavy-duty soft webbing and features a figure-8 design to provide maximum comfort and support. Unlike many competitor products, the webbing will not cut into your shoulders as you haul your weight load. The non-slip snug fit makes this one of the most comfortable track harnesses on the market.   
You'll love the functionality of the American Barbell Track Harness. It allows you to make split-second directional changes with no danger of the harness slipping or budging. Double stitching reinforces the strength of the webbing, while an easy-on clip system allows for a quick and secure fit. A secure metal buckle allows you to firmly affix the harness to the weight that you want to pull.
Track Harnesses are a versatile training tool that can be used for weighted sled workouts, as well as band resisted box jumps, partner resisted sprints and light vehicle pulls. The strap features the distinctive American Barbell logo. 
Heavy-duty soft webbing

Non-slip design

Double stitching