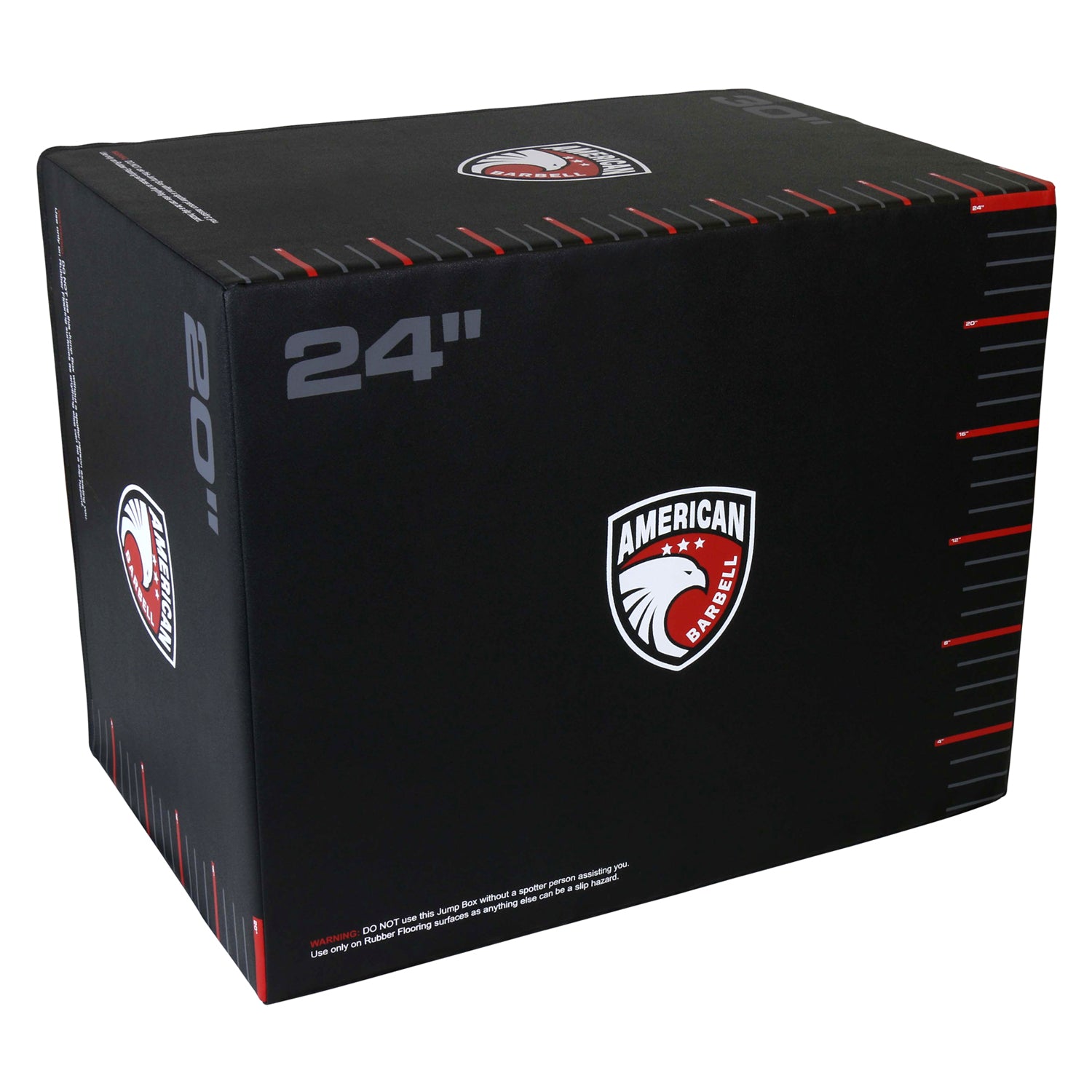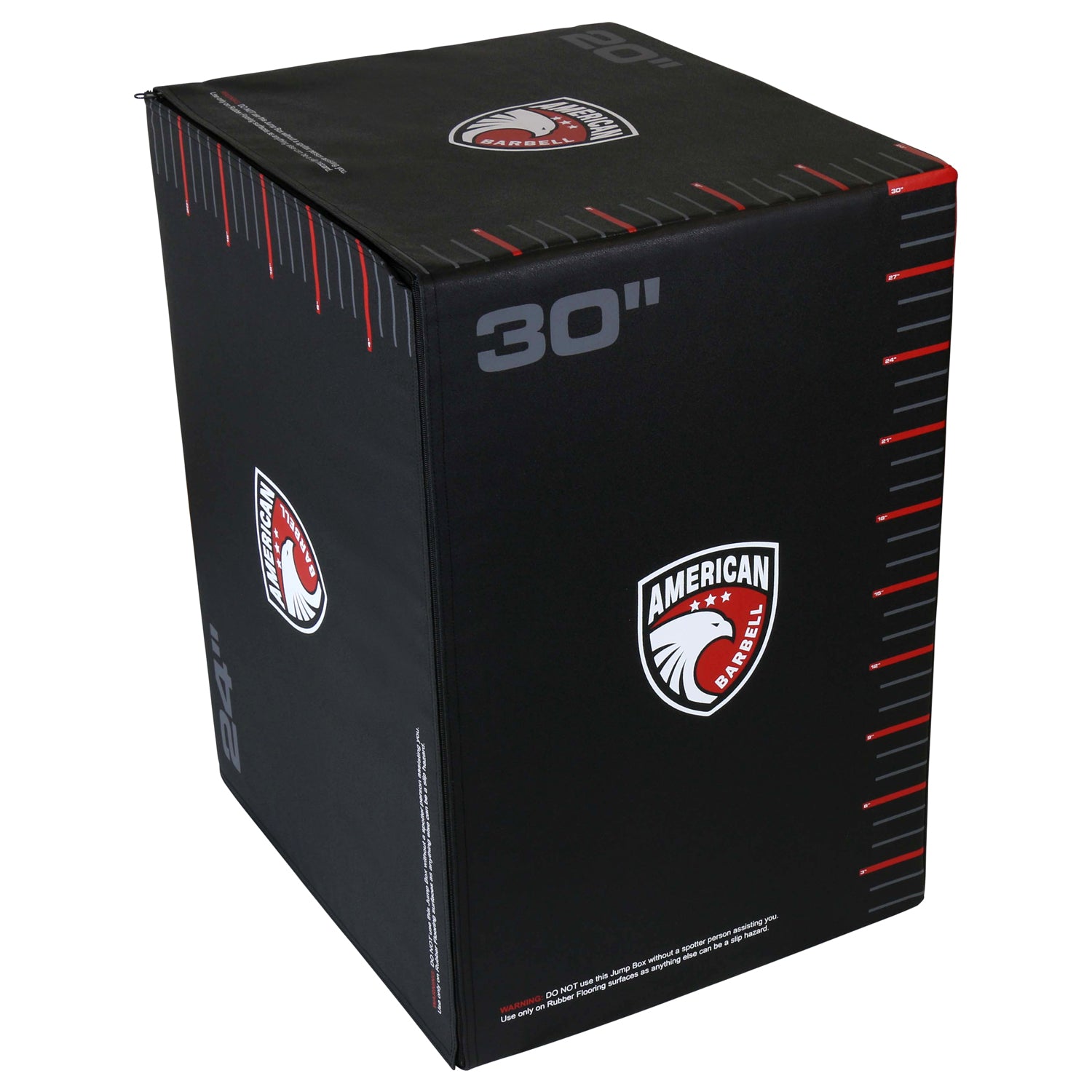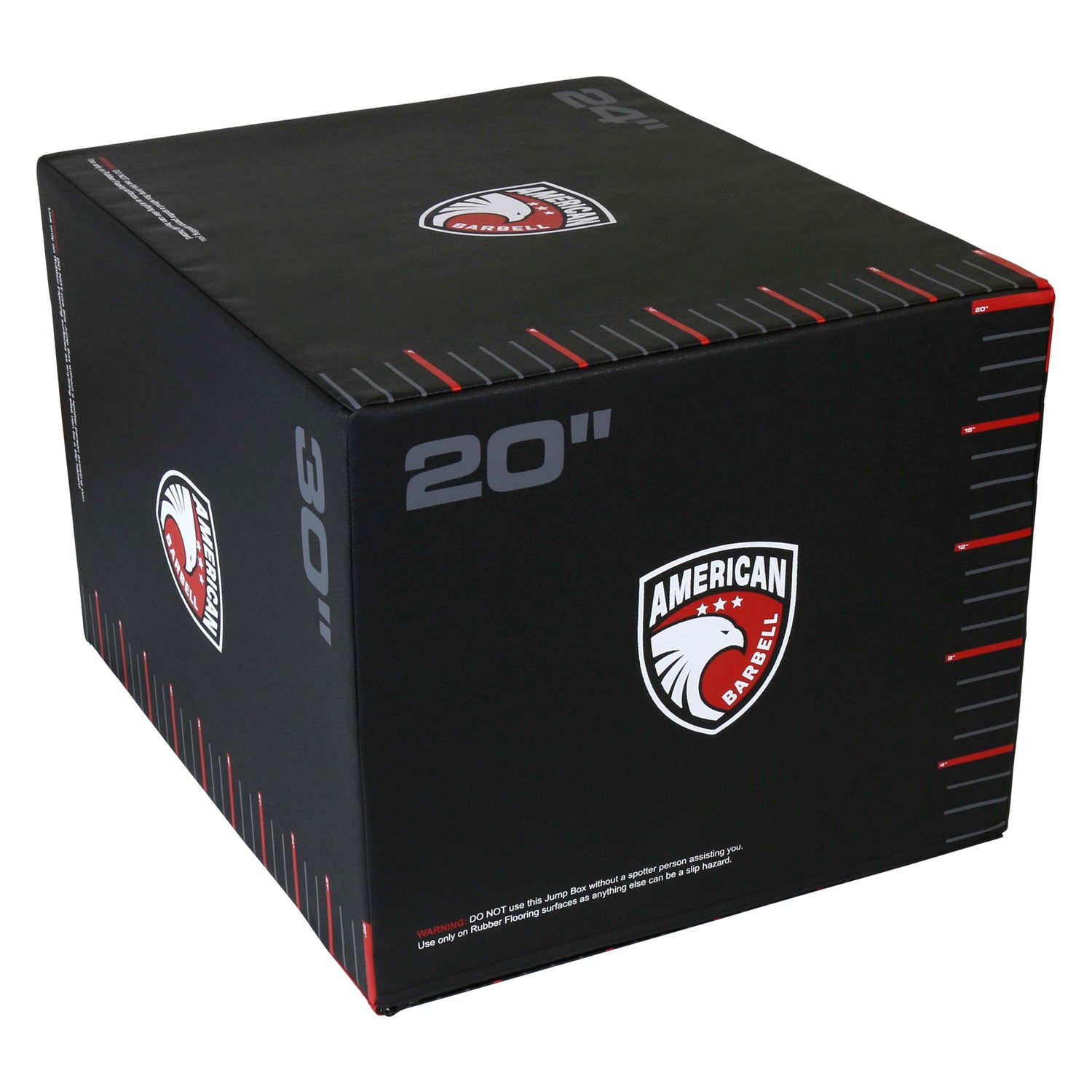 American Barbell Soft Plyo Box
PB3-ST
Our Soft Plyo Box is essentially a 3-in-1 tool with 20, 24 and 30 heights available. This versatile box is used by athletes and those in training to develop explosiveness, increase vertical jumping ability, and for promoting overall leg strength as well as its use for various cardiovascular exercises. The soft yet firm shell provides a covering that will prevent the banging or bruising, hard boxes cause while giving you the stability needed to perform your routine. 
The American Barbell Soft Plyo Box one of the best tools to perform box jumps, squad lunges, box squats, incline and decline push-ups without the risk of any fatal injury due to its non-slip surface. 

Every new athlete's biggest obstacle when trying to perform box jumps is the concern of injuring themselves while doing an exercise.

In this case scenario, the athlete will be demotivated to push themselves to their limits due to the intimidation of self-injury.

The American Barbell Soft Plyo Box can help athletes push themselves out of their fears because of the astonishing features our Soft Plyo Box offers.

The non-slip feature is enough to perform plyometric exercises, but at the same time, they are soft enough to decrease the chances of injuries.

Features:

● Provides stability and balance
● Lightweight, so you can carry it anywhere in the gym
● Built with high-density foam to ensure durability and comfort
● Can be used stacked or individually for different height options

Specs:

● Size: 20"x24"x30"

SAFETY WARNING: Do not use this jump box without a spotter.   Use only on Rubber flooring surfaces; any other surfaces can be a slip hazard.