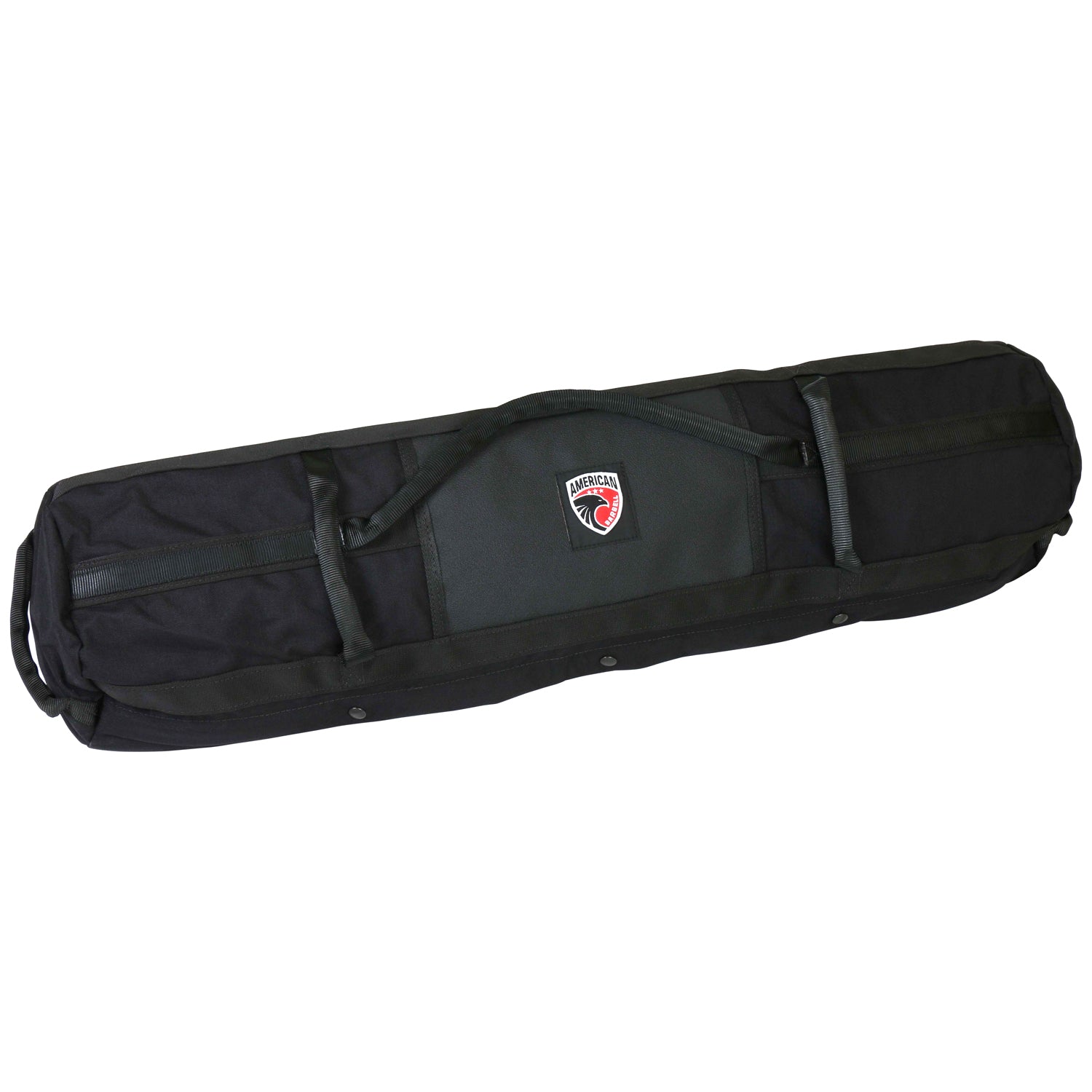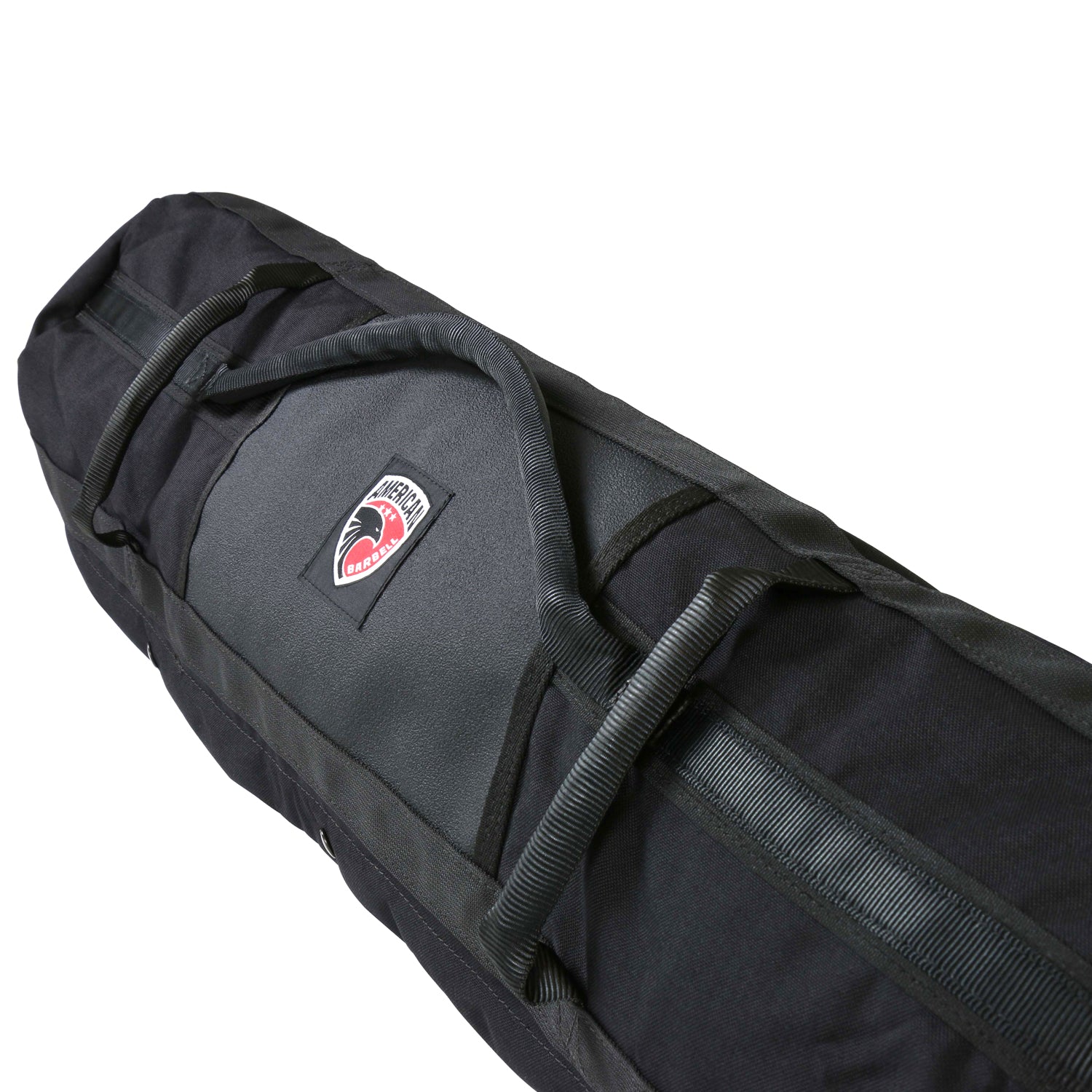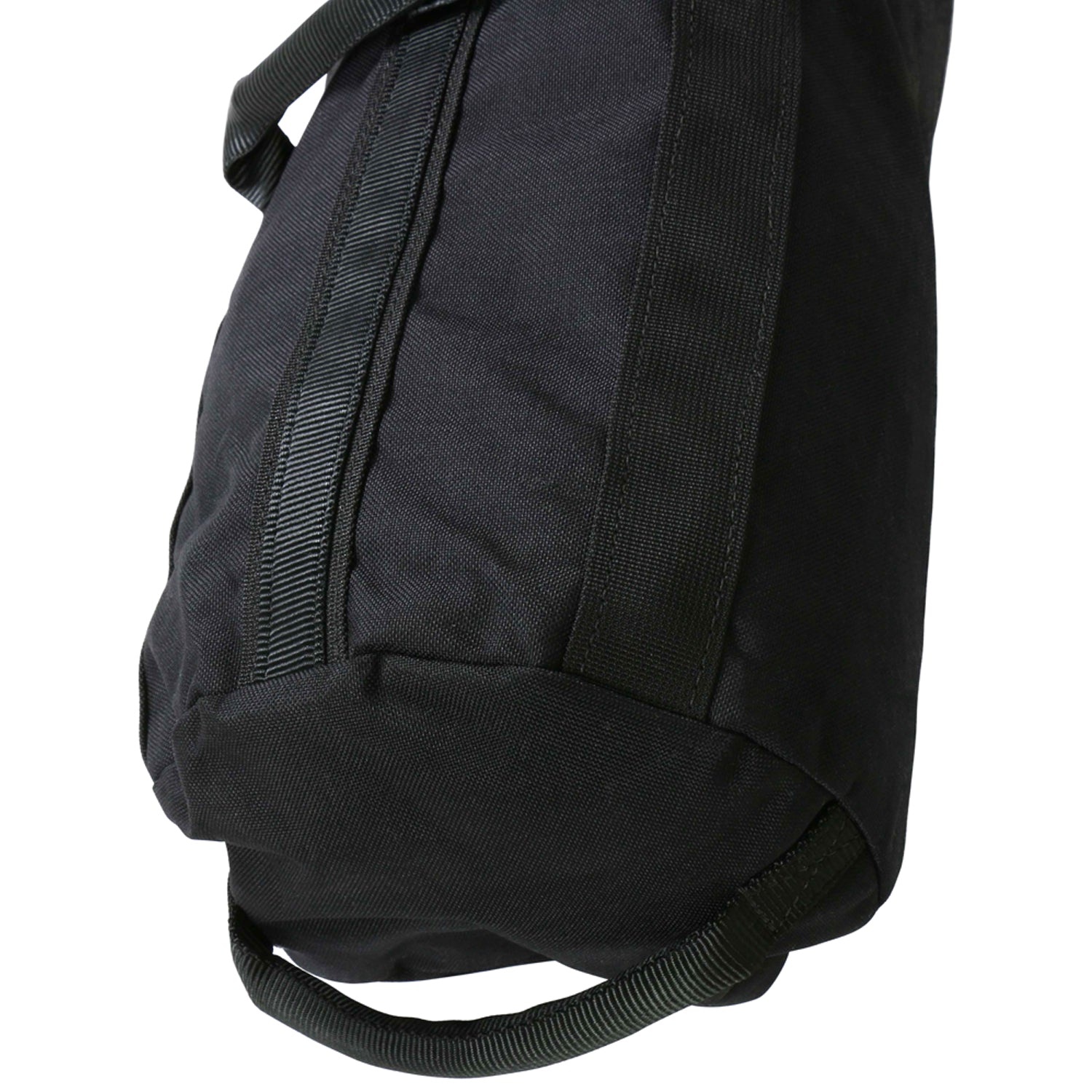 The American Barbell Core Sand Bag is a multifunctional tool that will bring a whole new dimension to your resistance training. The instability of a sandbag is far more challenging to work with than the uniform weight of a barbell or dumbbell. This instability forces you to use more muscle groups in every movement, providing a very effective form of functional training that will enhance your balance and coordination as it makes you stronger.
The American Barbell Sandbag provides you with an evenly distributed weighting, making it perfect for repeat drop, throw and slam training as it ensures that your reps will be consistently weighted.   This bag resembles a military travel bag, featuring many grip handles. Each handle is texture coated to provide maximum gripping potential.
This bag is extremely rugged and resistant to dust, mildew, and oil. The outer material is easy on your hands, while also being extremely tough. When you buy an American Barbell Core Sandbag, you never have to worry about the bag ripping and sand pouring out.
Multi grips
Textured handles
Even weight distribution
Mould, dew, and oil resistant