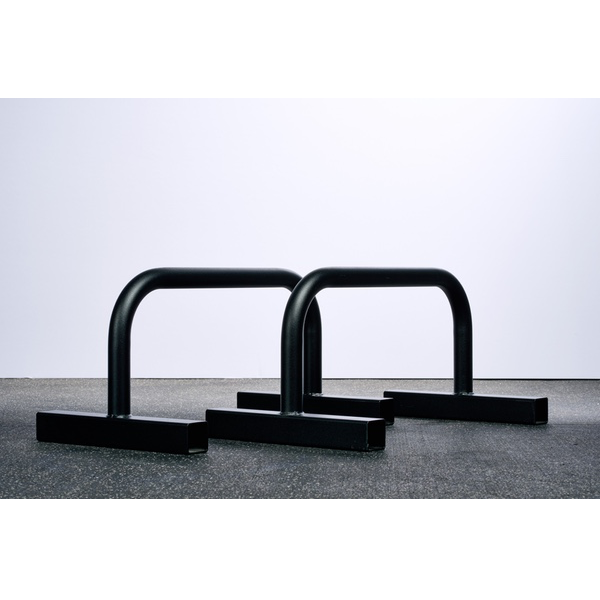 American Barbell Parallettes
PAR
American Barbell Parallettes are made from heavy-gauge steel tubing. This ensures that they are rigid and secure enough that they won't move under load. These parallettes are powder coated for extra durability and enhanced gripping ability. Each parallette measures 24 inches in length x 14 inches in width and 12 inches in height.
Our parallettes feature precision welds to connect the uprights to the base. That means that there are no connections, and therefore, no weak points that are liable to come apart. They are strong enough to support your body weight easily. At the same time, they are highly portable. The 12-inch height of our parallettes provide you with a happy medium between beginner and advanced level, making them suitable for most users.
Parallette training involves isometrically holding a number of gymnastic style holds while suspending yourself above the ground as you hold onto the bars. They allow you to improve control over your body in a number of positions. Working out on parallettes also provides an excellent workout to the core muscles. They are also effective forearm wrist and grip strength enhancers.
Made in the USA
Heavy gauge steel tubing
Powder-coated
24" x 14" x 12"
Portable