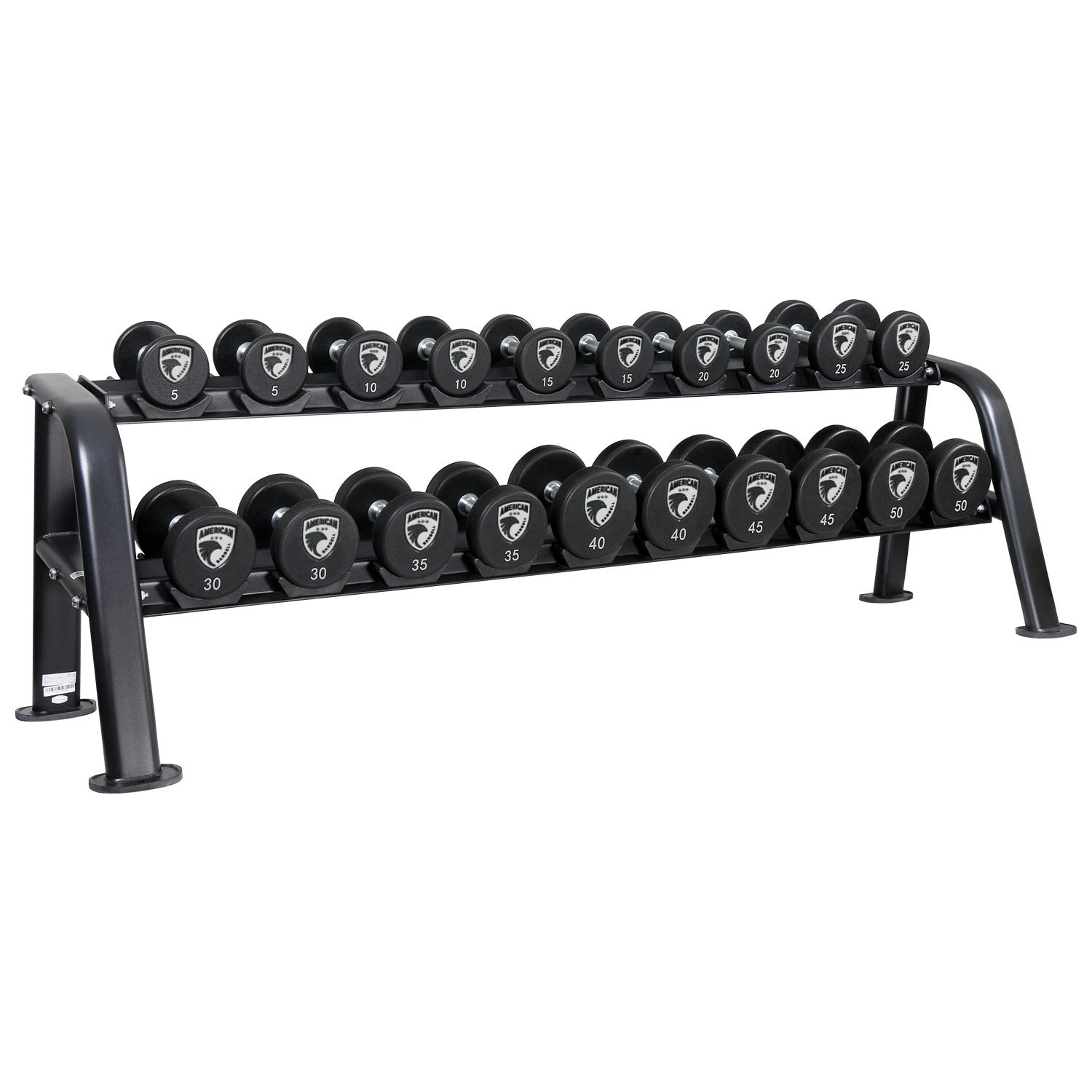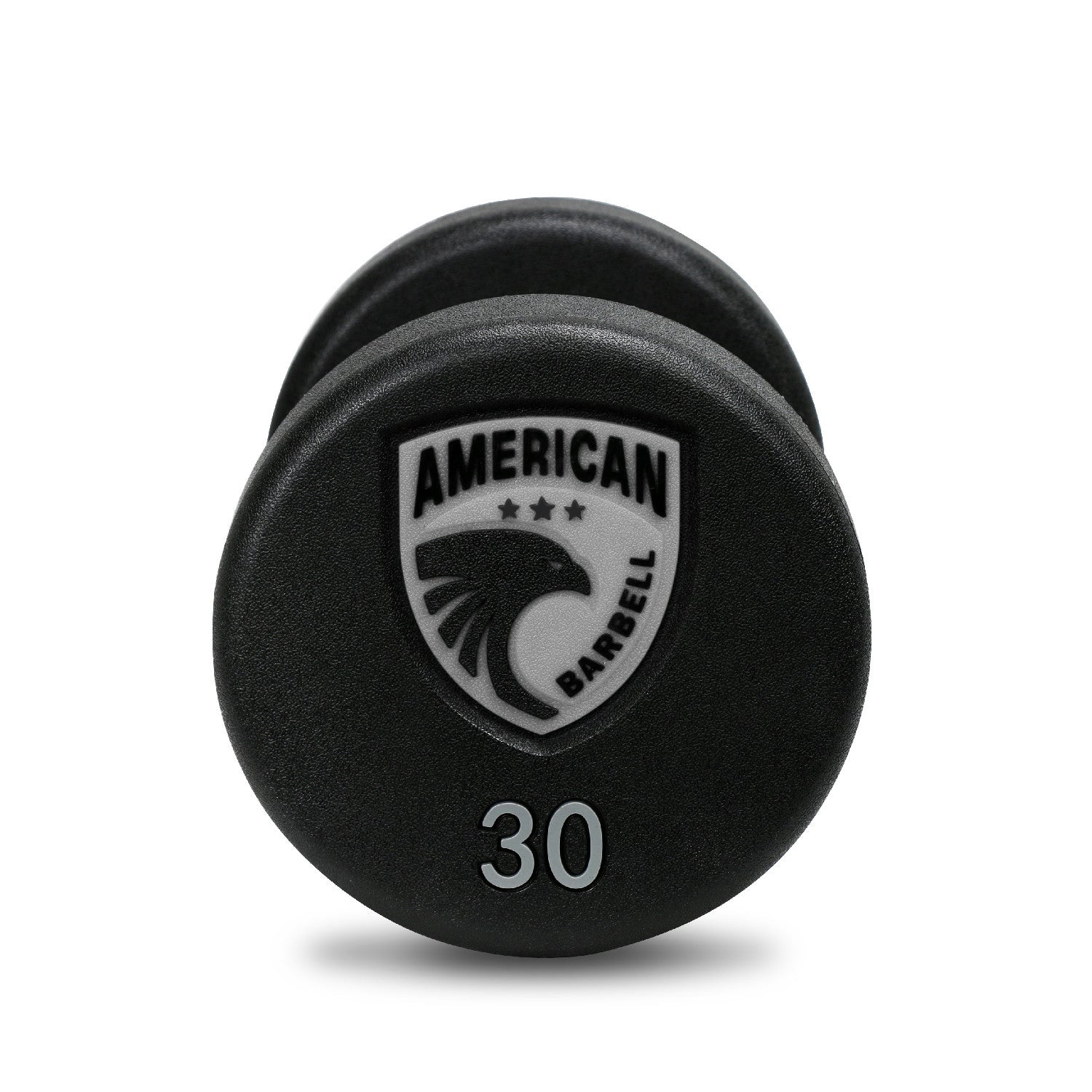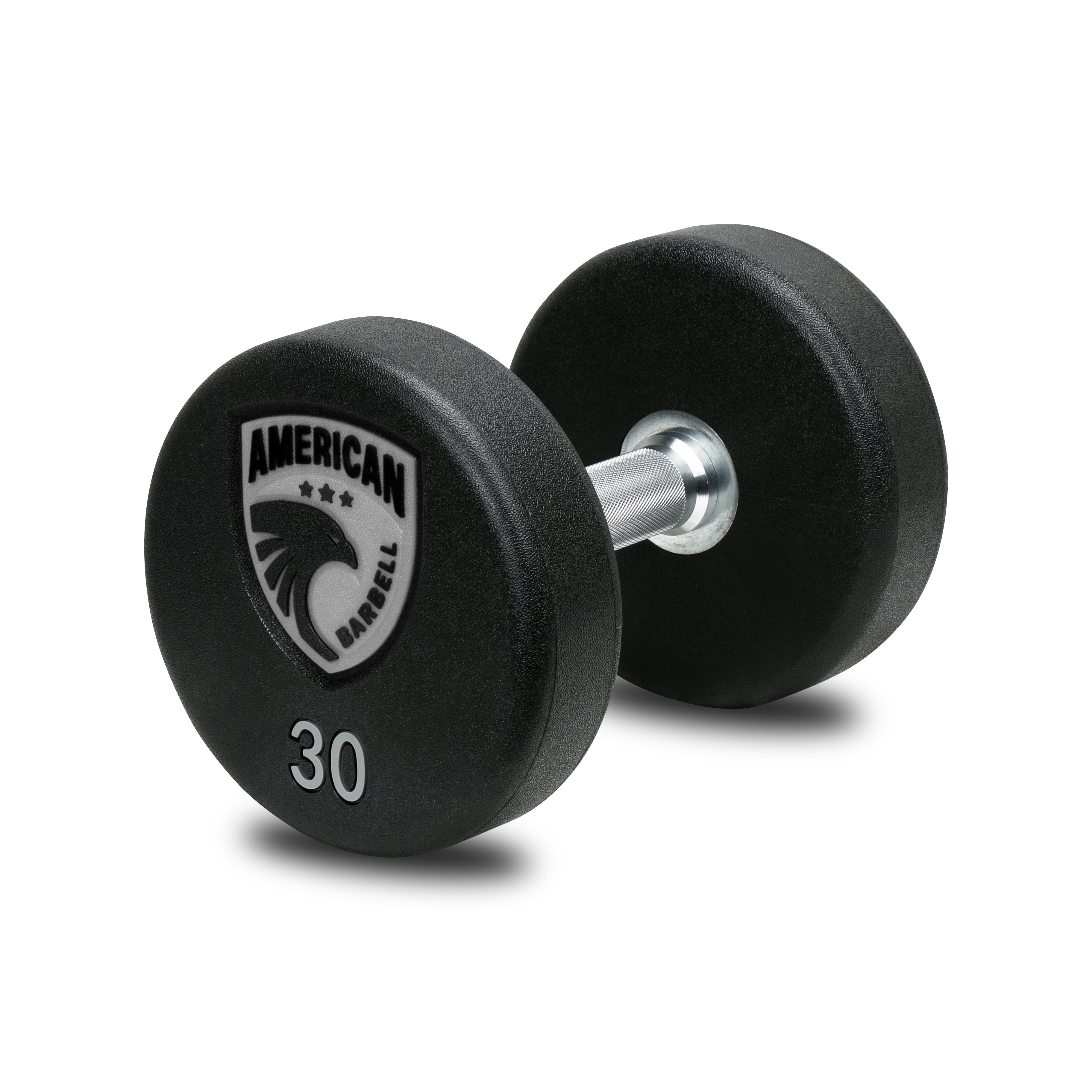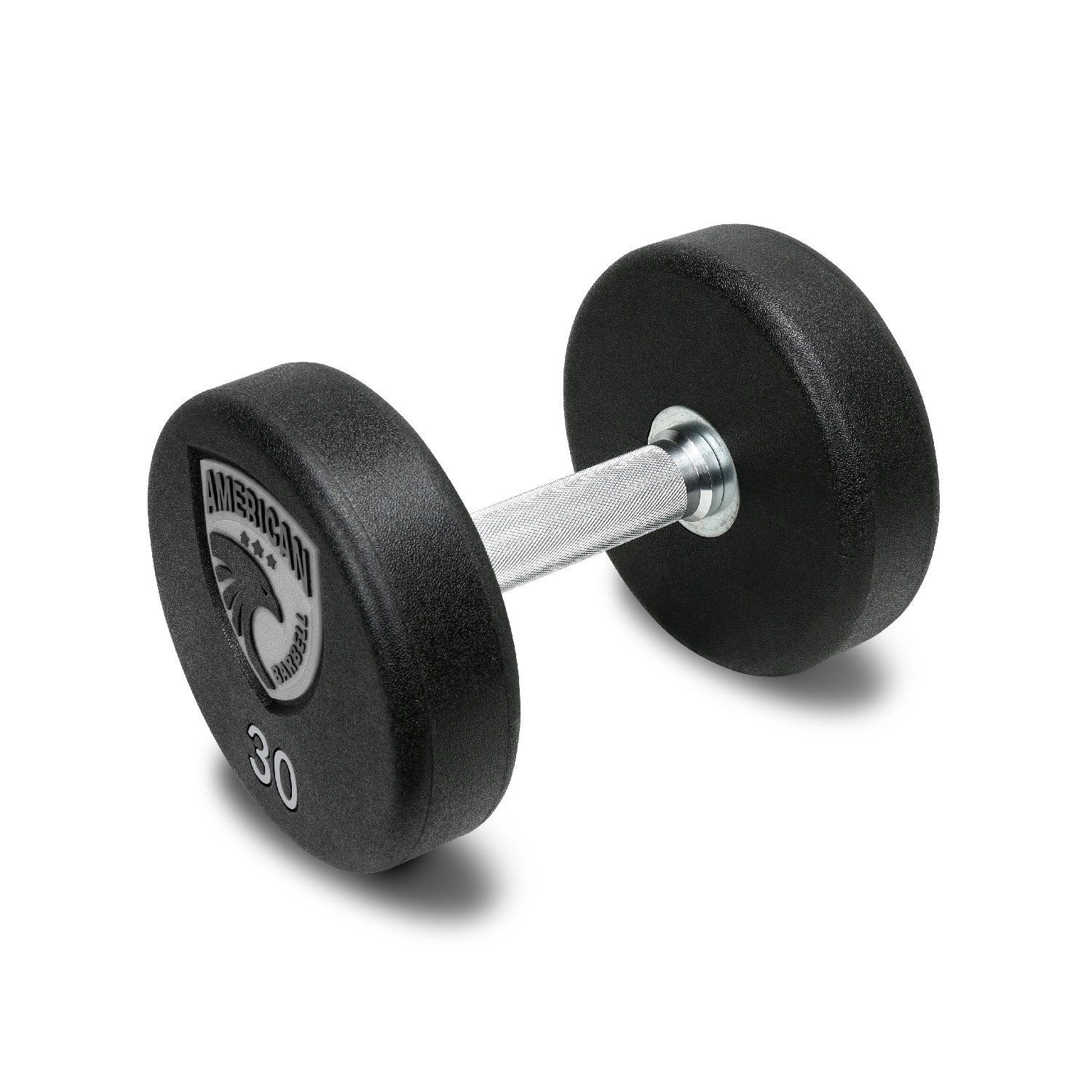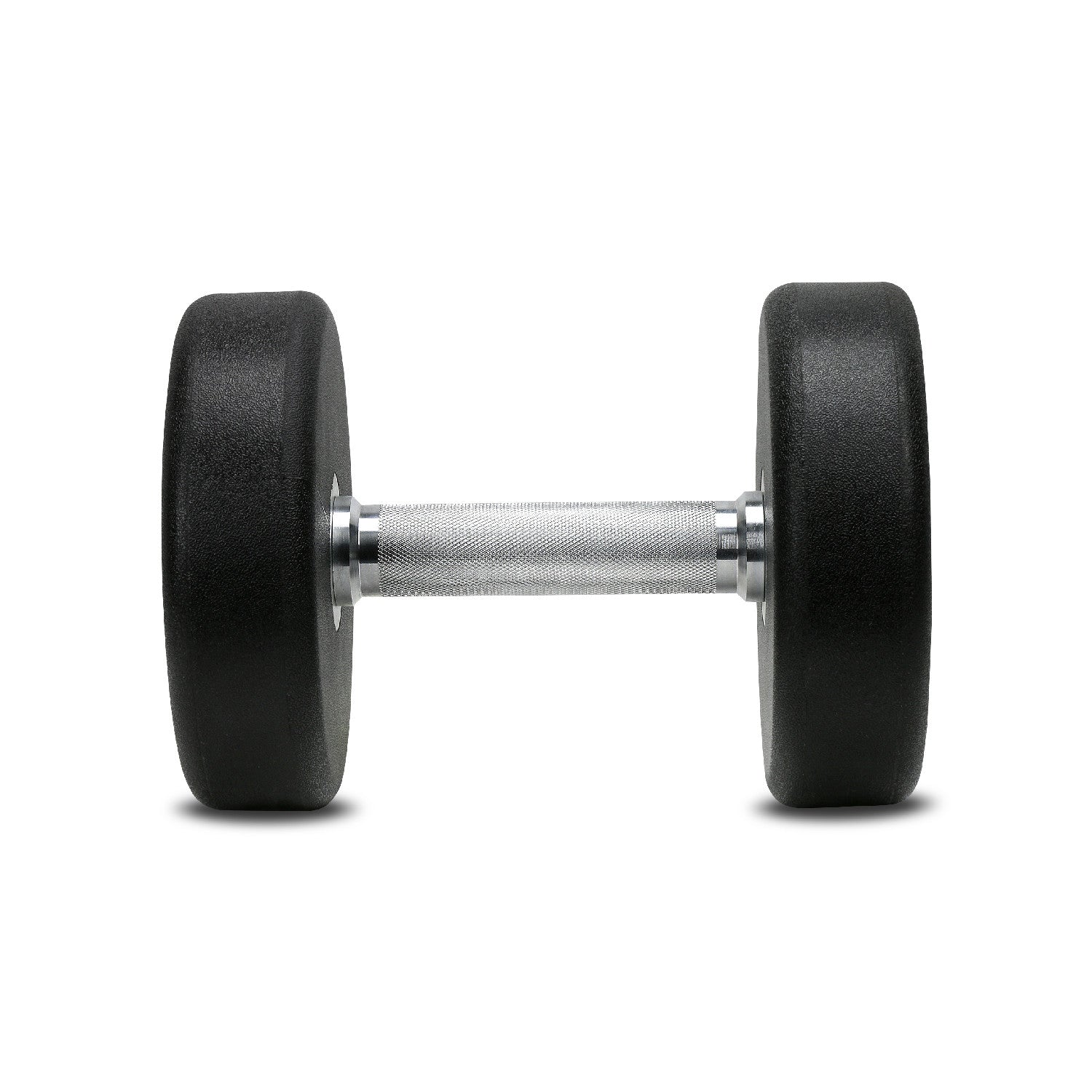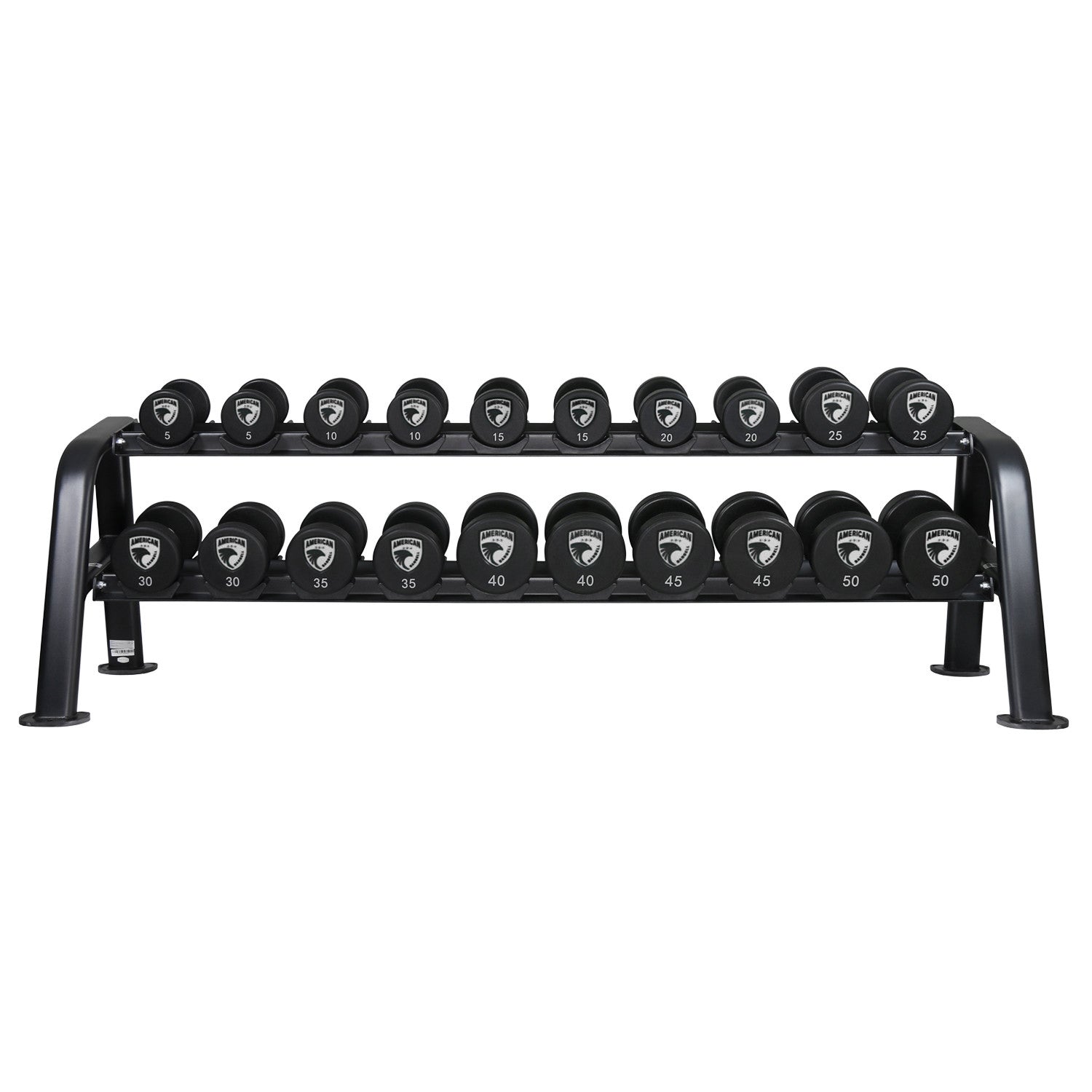 Series IV Urethane Dumbbells
DBAB4-GREY-XR-SET-5-50
We don't make entry level. Our all new commercial-grade Series 4 dumbbell has a black textured urethane head, easy to read number increments in gray and a high-quality construction -- all at an affordable price point. This dumbbell features a solid steel core, medium-strength hard chrome plated handle, and a high-grade urethane head. A larger radius on the outside and inside edges make this dumbbell comfortable to use in any exercise, specifically when the dumbbell comes in contact with your body.
Our high-grade urethane is super tough and works well in any training environment that is not overly abusive. It is much more durable than a rubber dumbbell. Unlike rubber, urethane will never dry rot and is odorless. This dumbbell is made to withstand controlled training environments for many years and is one of the highest quality offerings on the market today! If abuse is imminent or training centers are non-supervised opt for our Series 1 or 2 Dumbbells.
American Barbell inscribed on the inside of the dumbbell head 
Handle Style: Straight, Medium Knurl
Tensile Strength: 90,000 PSI
Grip Diameter:
5-35LB- 32MM
40-100LB- 35MM
Dumbbell storage rack is NOT INCLUDED, but can be purchased separately.