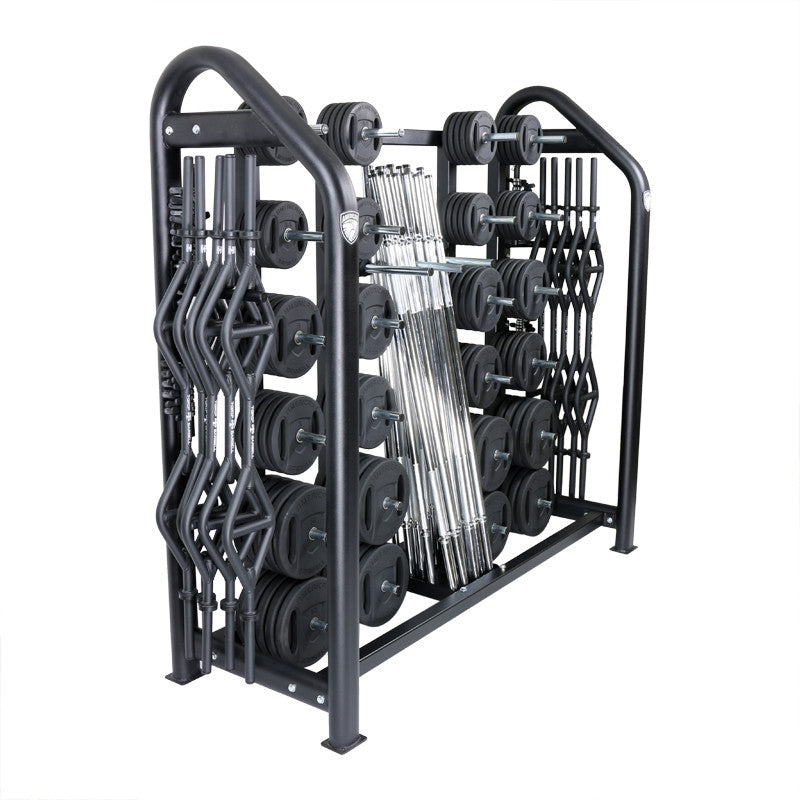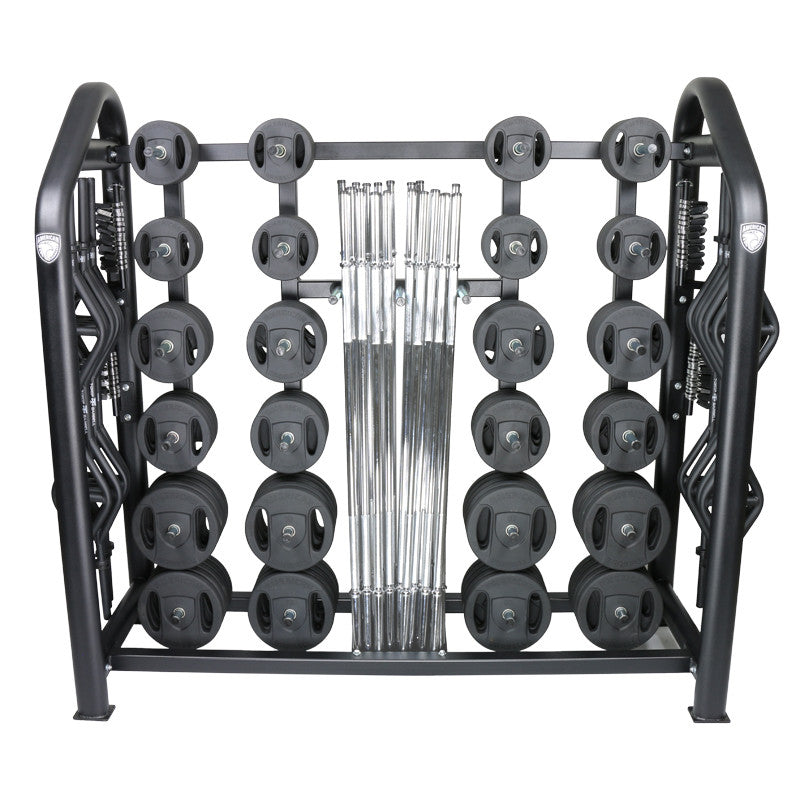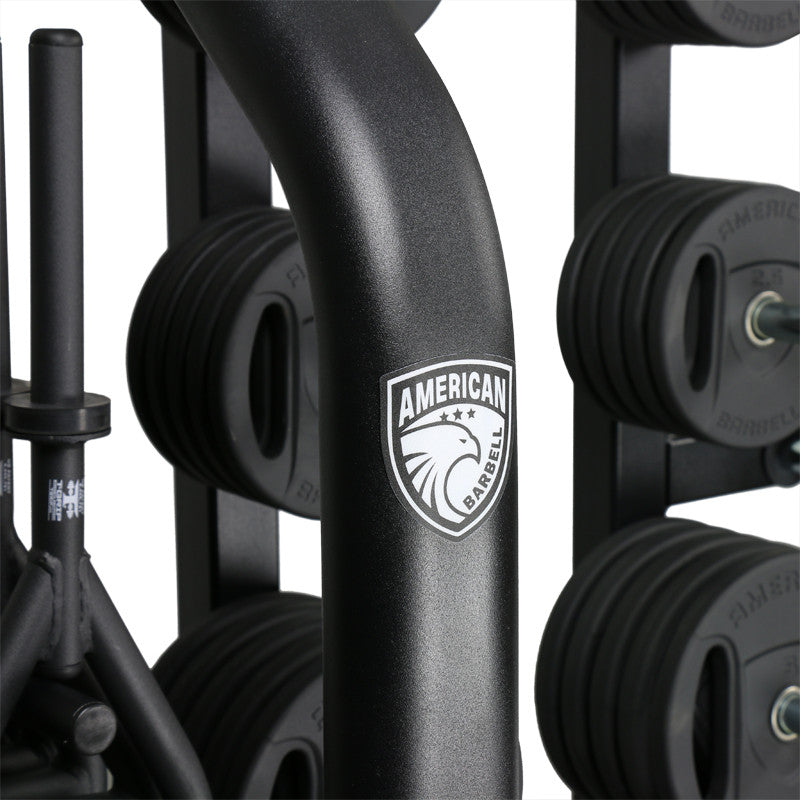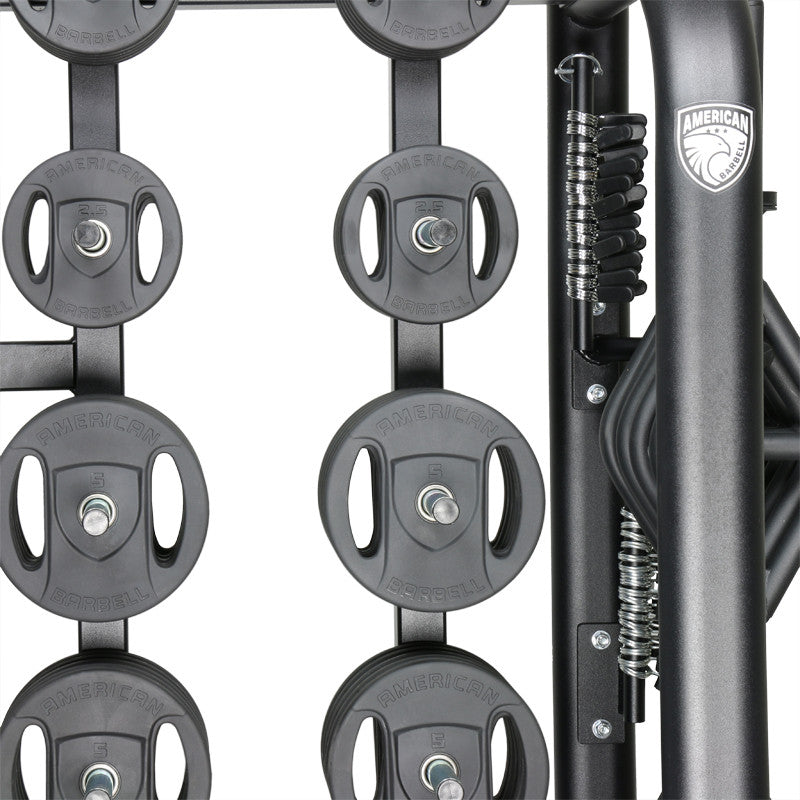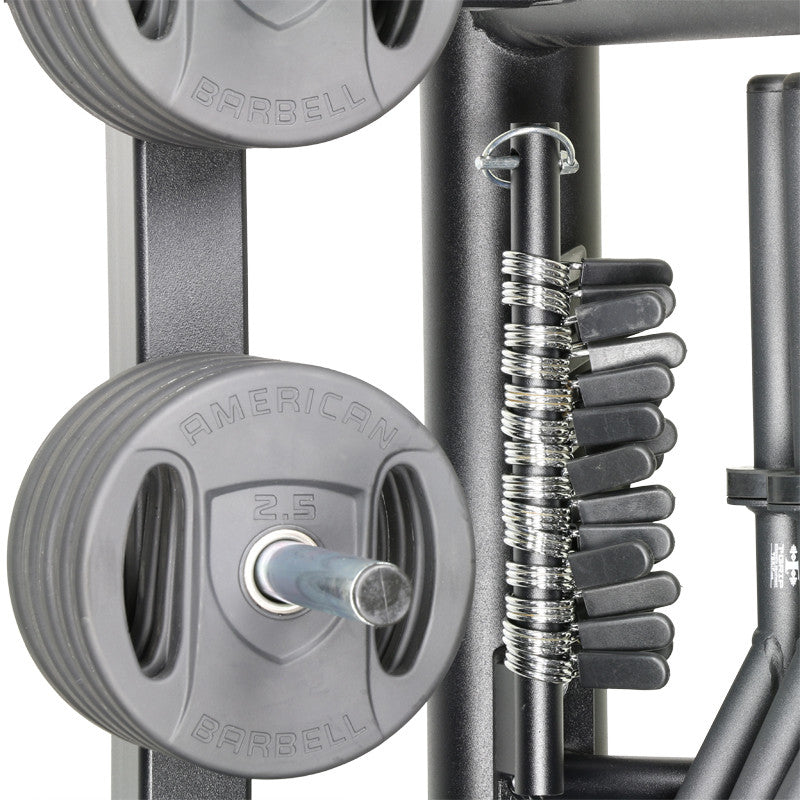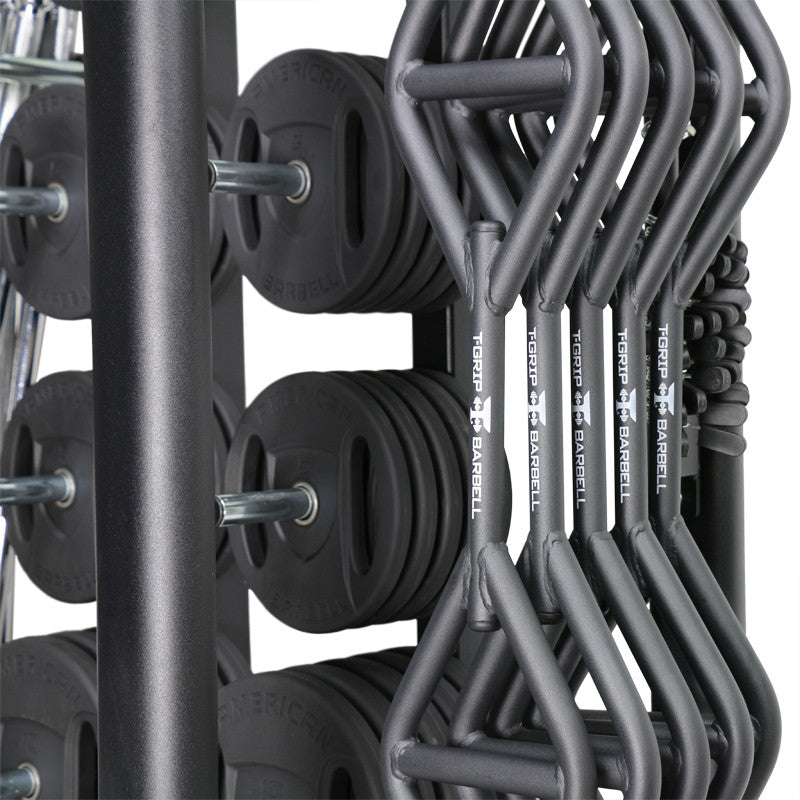 Club Strength Rack Package
CSP-G
American Barbell 20 User Club Strength Pack
Club strength packs for group strength classes can receive a lot of wear and tear during group weight training programs. The quality and construction of group strength barbells, weight plates, and collars are imperative to keeping your equipment safe and functional.
Each lightweight group training bar is Chrome plated. The black club strength plates with large opposing grips are coated with urethane that will not scuff or damage floors or other equipment if dropped and will far outlast rubber. And the included spring clip collars are lightweight and comfortable for both men and women to use and secure barbell plates to bar while performing high rep cardio barbell classes.
The American Barbell Club Strength Pack with Storage Rack includes everything you need to have a successful group strength class. This olympic bar weight set package includes (20) complete User Sets, each of which consists of one hard chrome bar, one pair of spring collars, two 10 lb., two 5 lb., and two 2.5 lb. Urethane coated barbell grip plates.
Add T-Grip Lite Bars
The Patented T-Grip Lite is the most versatile and functional exercise bar on the market. The multi-hand grip options open up your training to a whole new level. The T-Grip Barbell Lite Bar is the only group strength bar uniquely designed with both parallel handle grips and an integrated Cambered EZ-curl bar. T-Grip bars are designed with curves that contour to the body, enabling users to perform movements and exercises with comfort, balance, and stability. The comfortable handle positions will allow you to perform your training with confidence, as you work with the strength, stability, and balance of the T-Grip barbell.
Club Strength Rack Package Includes:
(20) Chrome Club Strength Bars (CS-BAR)

(20) Spring collar sets (pairs)

(40) 10 lb Urethane Club Strength Plates - Black (CS-10-B)

(40) 5 lb Urethane Club Strength Plates - Black (CS-5-B)

(40) 2.5 lb Urethane Club Strength Plates - Black (CS-2.5-B)

(1) Club Strength Rack - Flat Black (CSR)
Specifications:
Assembled Dimensions: 67" H x 72" L x 25" W

Assembled Weight (Rack Only): 253 lbs

Shipping Dimensions: 84" L x 72" H x 32" W