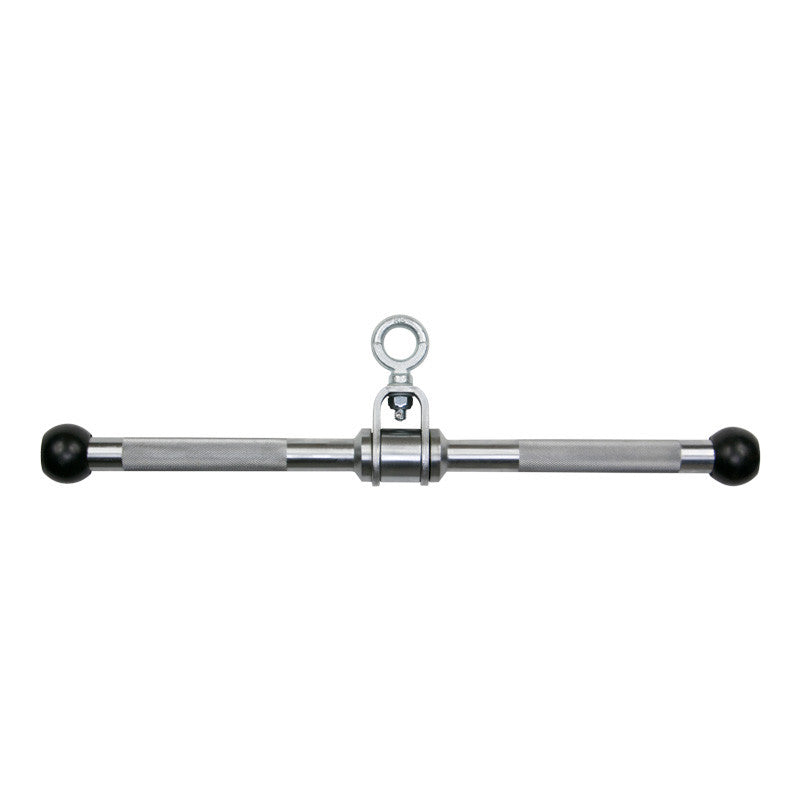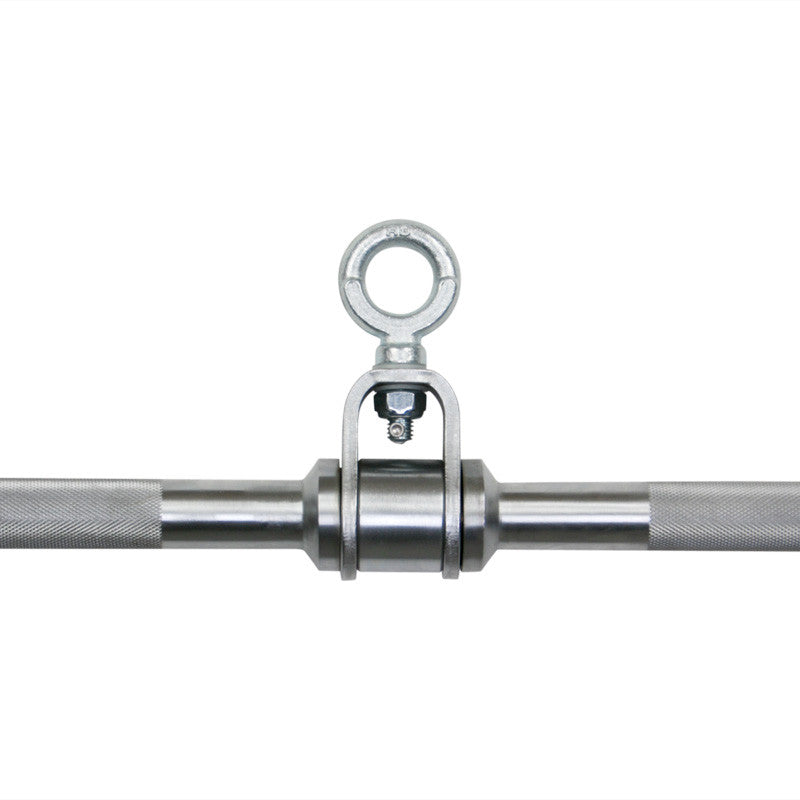 Revolving Straight Bar Cable Attachment
AT-RSB-E
This revolving solid straight bar is constructed from hardened steel and finished in chrome. This is a commercial quality cable pulley attachment that is designed for serious training. Unlike many competitor cable attachments, this bar is heavy enough to provide the stability you need when performing pushdowns and curls.


AT-RSB-E SPECS:
Product Weight: 5.5LB
Length: 21"
Handle Length (usable): 4.5"
Handle Diameter: 25.5mm
The multi-axis revolving swivel design of this bar allows your wrists to move naturally throughout your full range of exercise movement, eliminating wrist strain and forearm involvement when targeting the triceps and biceps. The heavy-duty eye-bolt fastener provides a secure attachment to the machine.
The precision knurling on this revolving solid straight bar allows for a secure, comfortable grip. The rubber caps on the ends of the bar provide safety and enhance the longevity of this bar. The grip length of this bar is 17.15 inches, allowing it to be used for a range of applications, including close grip lat pulldowns, rows, and presses. The 1-inch grip diameter is ideal for a natural, secure hold on the bar. It all adds up to a smooth, friction-free, biomechanically enhanced exercise execution on every cable movement you perform.
Solid steel with hard chrome finish
Grip diameter: 25.4mm [1.00"]
Multi-axis revolving swivel design

Grip length: 17.75"
PRODUCT SAFETY INFORMATION
At American Barbell we strive to offer the safest products possible and provide our customers with the best safety protocols available. These products have hardware and other items that must be inspected daily for wear/tear and tightened if required. Pull any item from use immediately that shows any sign of loosening or wear/tear. Constant maintenance of all items and disposing of products with excessive wear and tear are imperative to avoid possible injury. To see safety documentation for this product, click here.