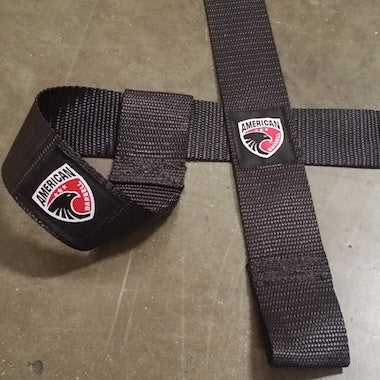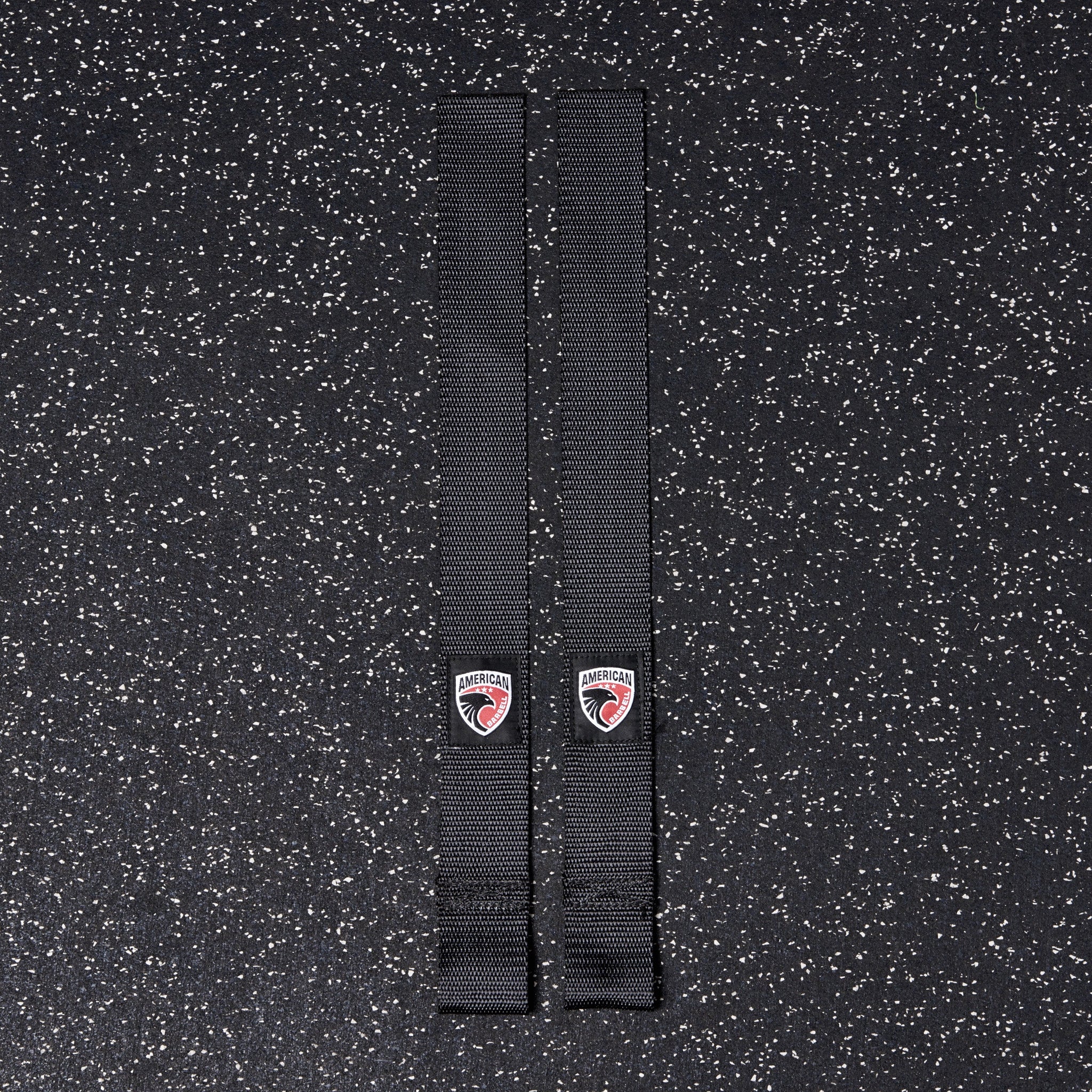 American Barbell Weightlifting Strap
STR-WLS
The American Barbell Weightlifting Strap provides you with a secure grip, whether you're maxing out on deadlifts or repping out on pull-ups. These are a lasso design strap that provides a generous amount of length to wrap around your wrists securely. Made from rugged cotton and reinforced with neoprene, these straps are extremely strong and supremely comfortable.
Our American Barbell Weightlifting Straps are sold in pairs. They measure 1.5 inches in width and 18 inches in length. The straps are double stitched and feature the American Barbell logo on their front. 
Lasso style weightlifting straps are the most adjustable type of lifting strap, making them great for precise fitting. There are very easy to fit and can quickly be taken off at the end of lifts. Using a lasso style strap allows you to retain full hand contact with the bar while still providing maximum grip reinforcement. This design is safer to use than a figure-8 strap as it will disengage from the bar easily if you need to abandon the lift. 
Rugged cotton construction

Neoprene reinforced

1.5" W x 18" L

Sold in pairs