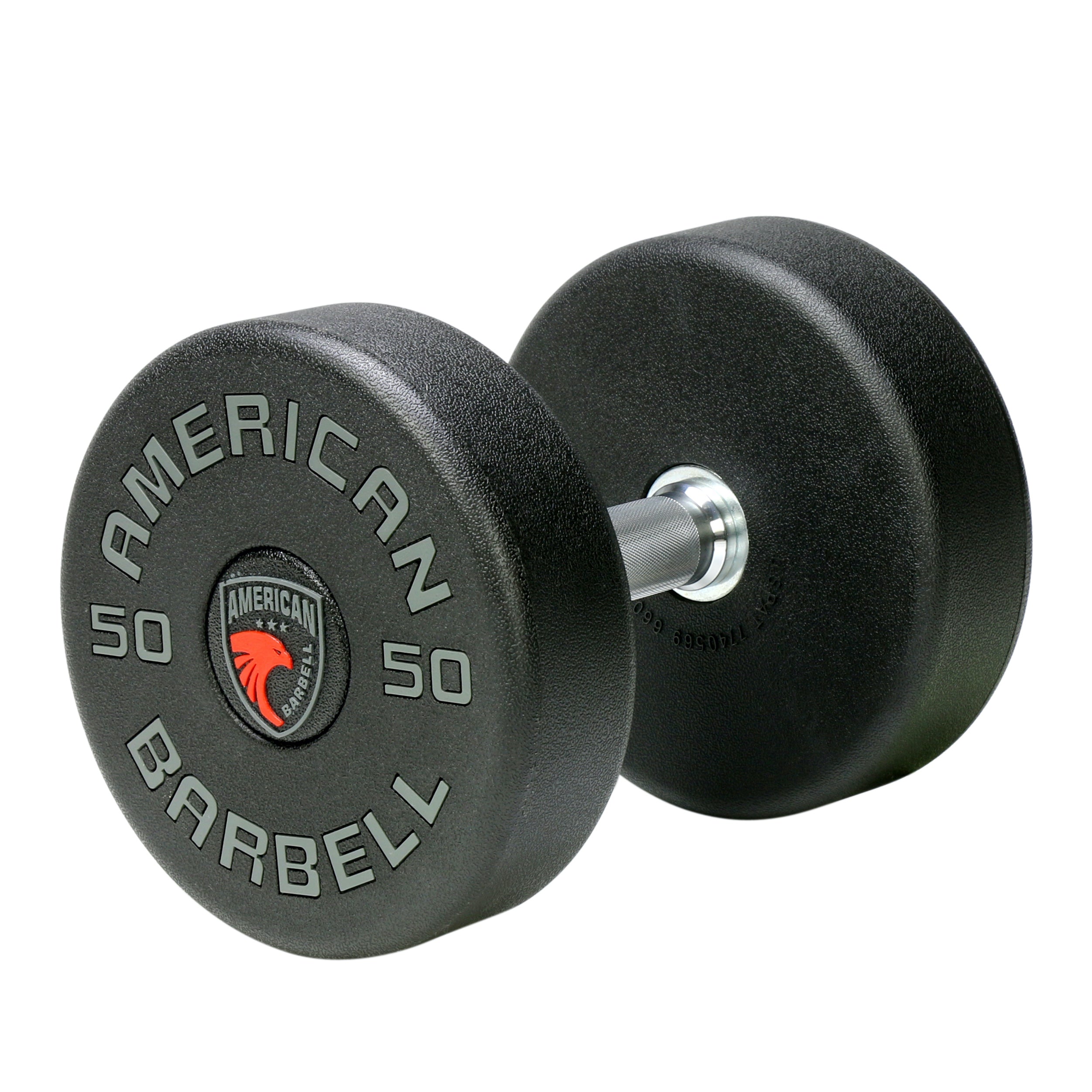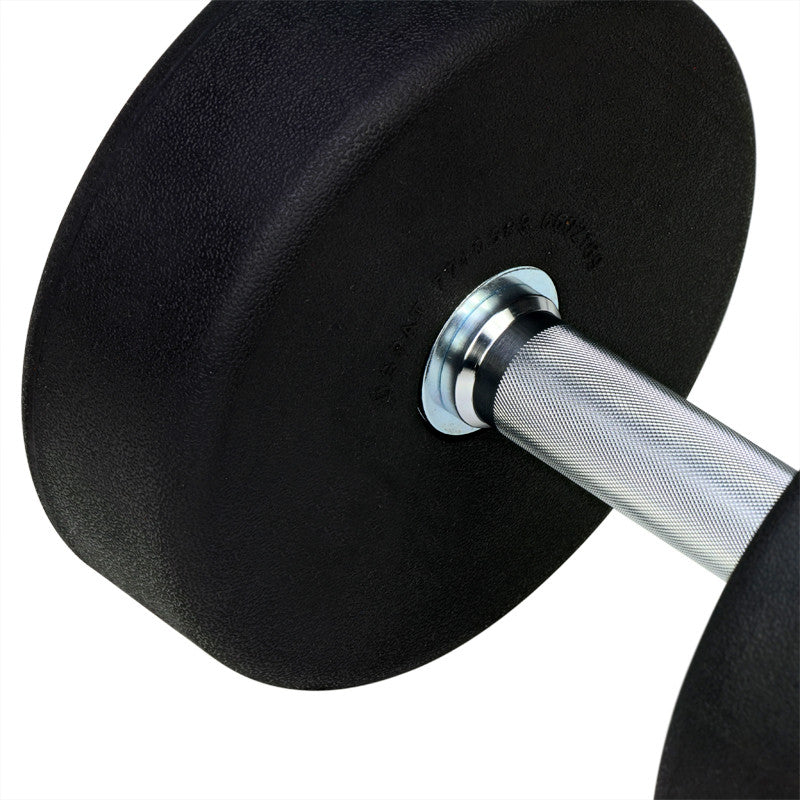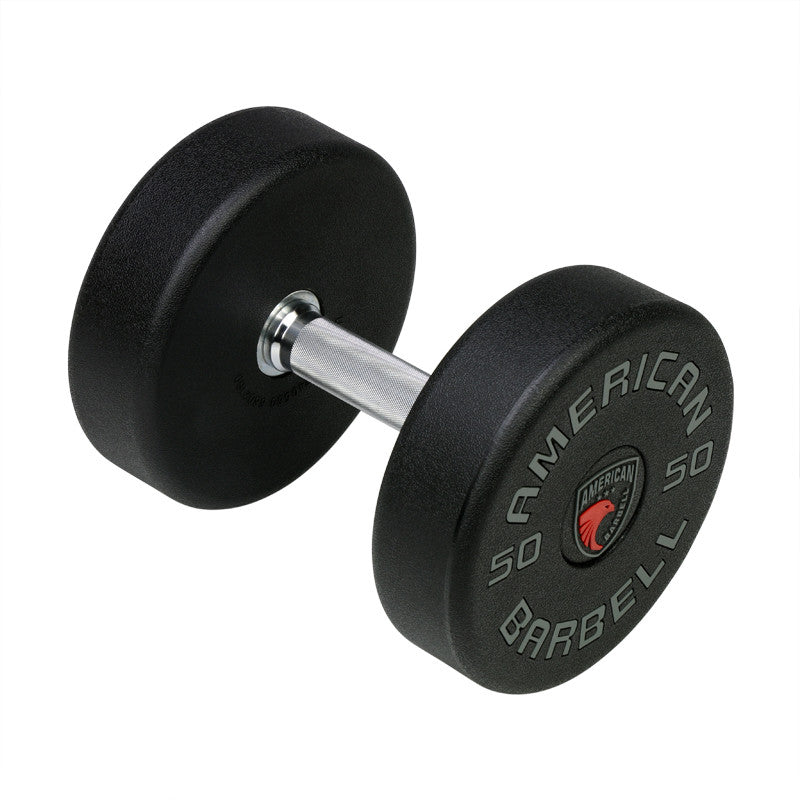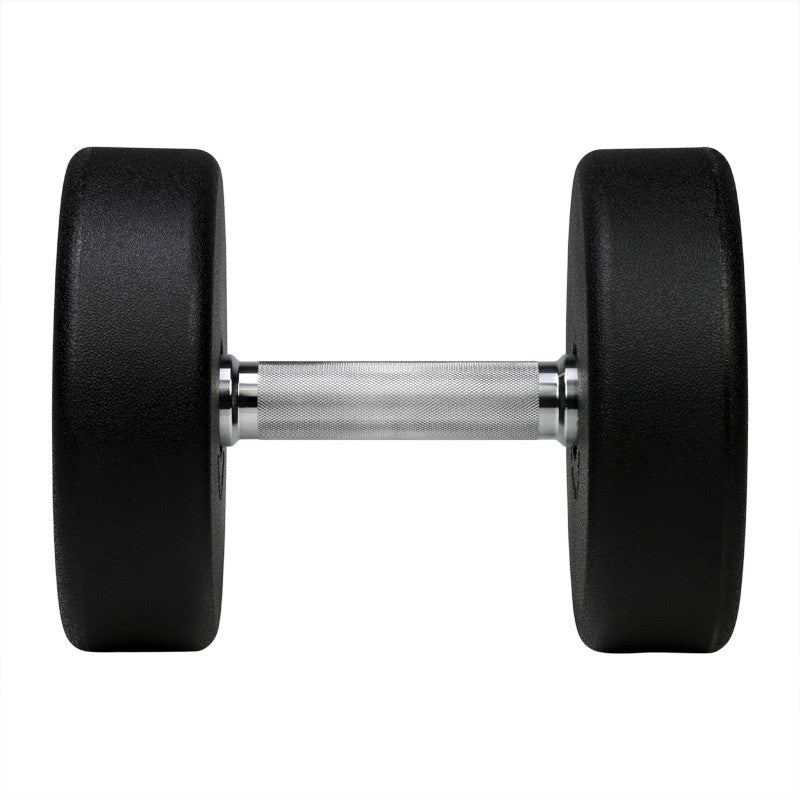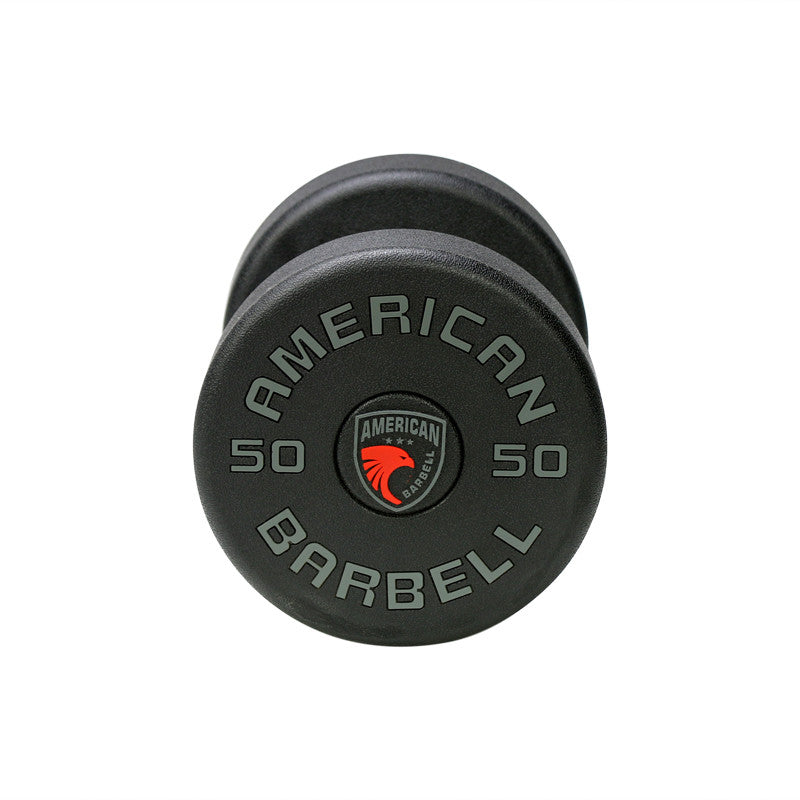 Series I Commercial Grade Urethane Dumbbells
DBAB1
Discover the unmatched power of our Series 1 dumbbell, a testament to 17+ years of relentless refinement and an impressive track record of over 2,000,000 pairs sold, all while maintaining a flawless record of never having a bent handle reported.

At American Barbell, we set the gold standard for commercial-grade excellence. Engineered to perfection with premium-grade materials, our Series I dumbbell boasts a solid steel core seamlessly bonded with German urethane for an unrivaled design that defies wear and tear, guaranteeing peak performance. Paired with our US-made, high-strength chrome-plated handle with precision knurling, every lift embodies the essence of American Barbell.

Our distinguishing feature lies in our U.S. patented anti-loosening locking technology, guaranteeing unrivaled durability. As you continue to train, it only gets stronger, establishing a groundbreaking level of reliability that surpasses all others.
Handle Style- Straight Medium Knurl
Tensile Strength- 130,000
Grip Diameter:
5-100LB: 32MM
105-200LB: 35MM