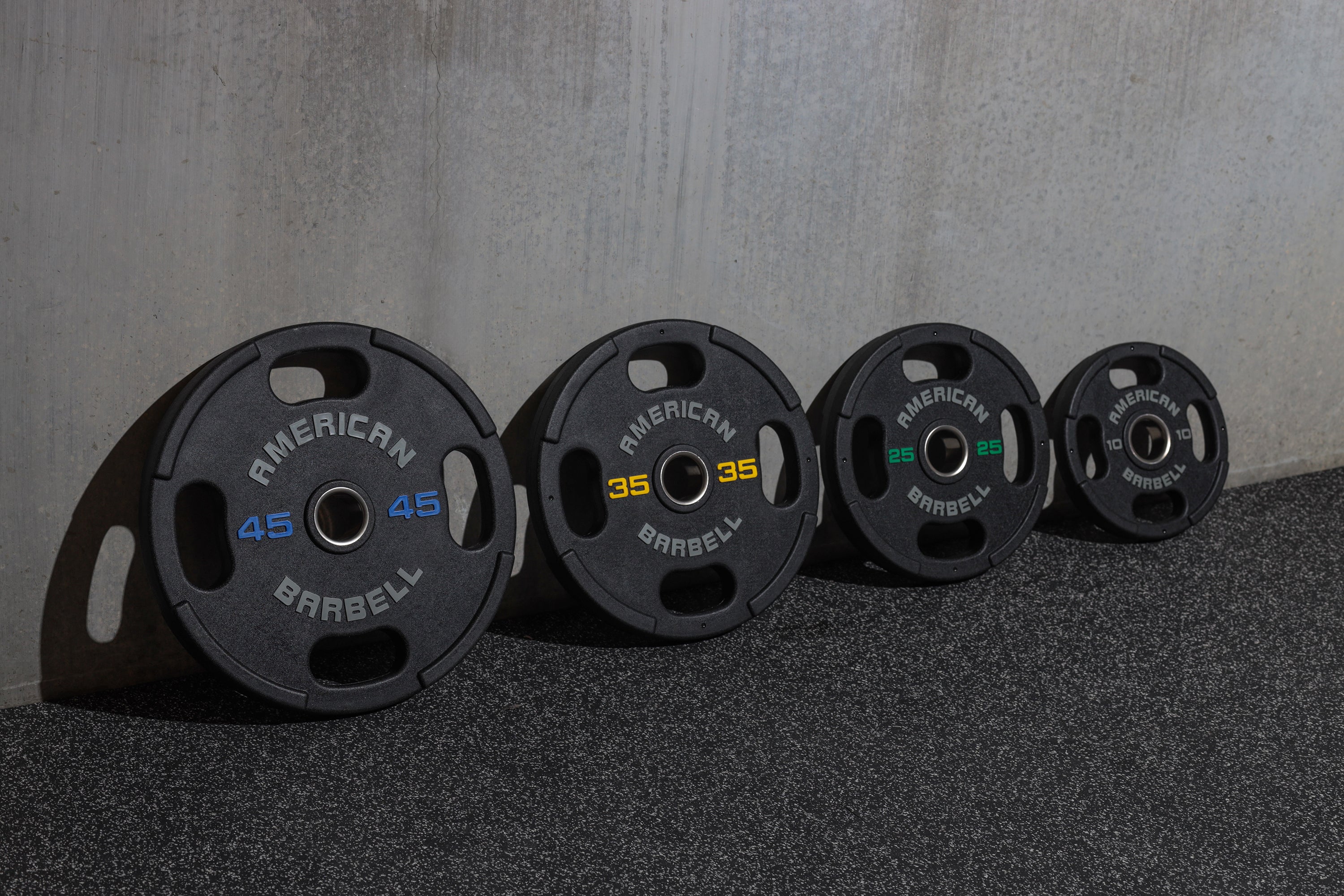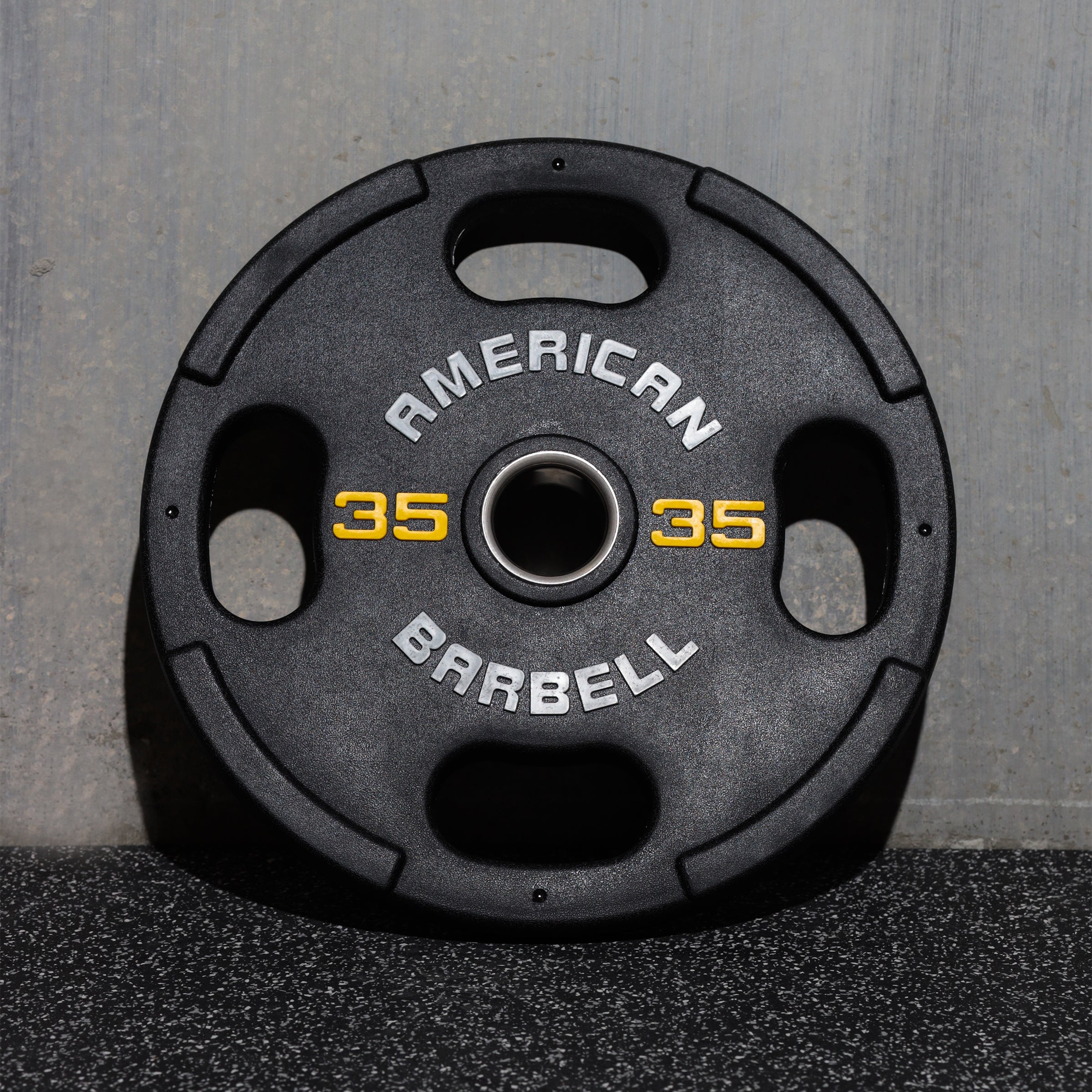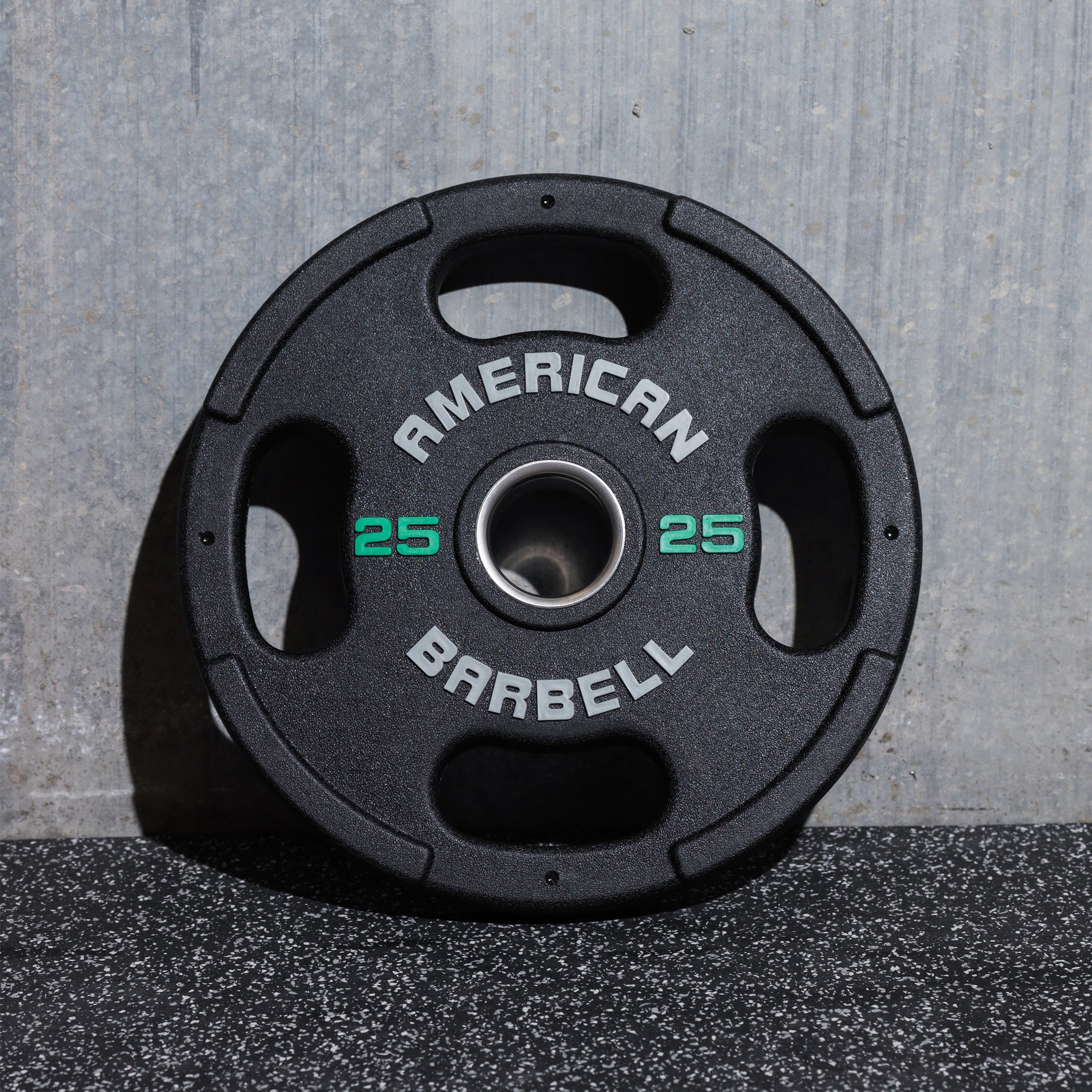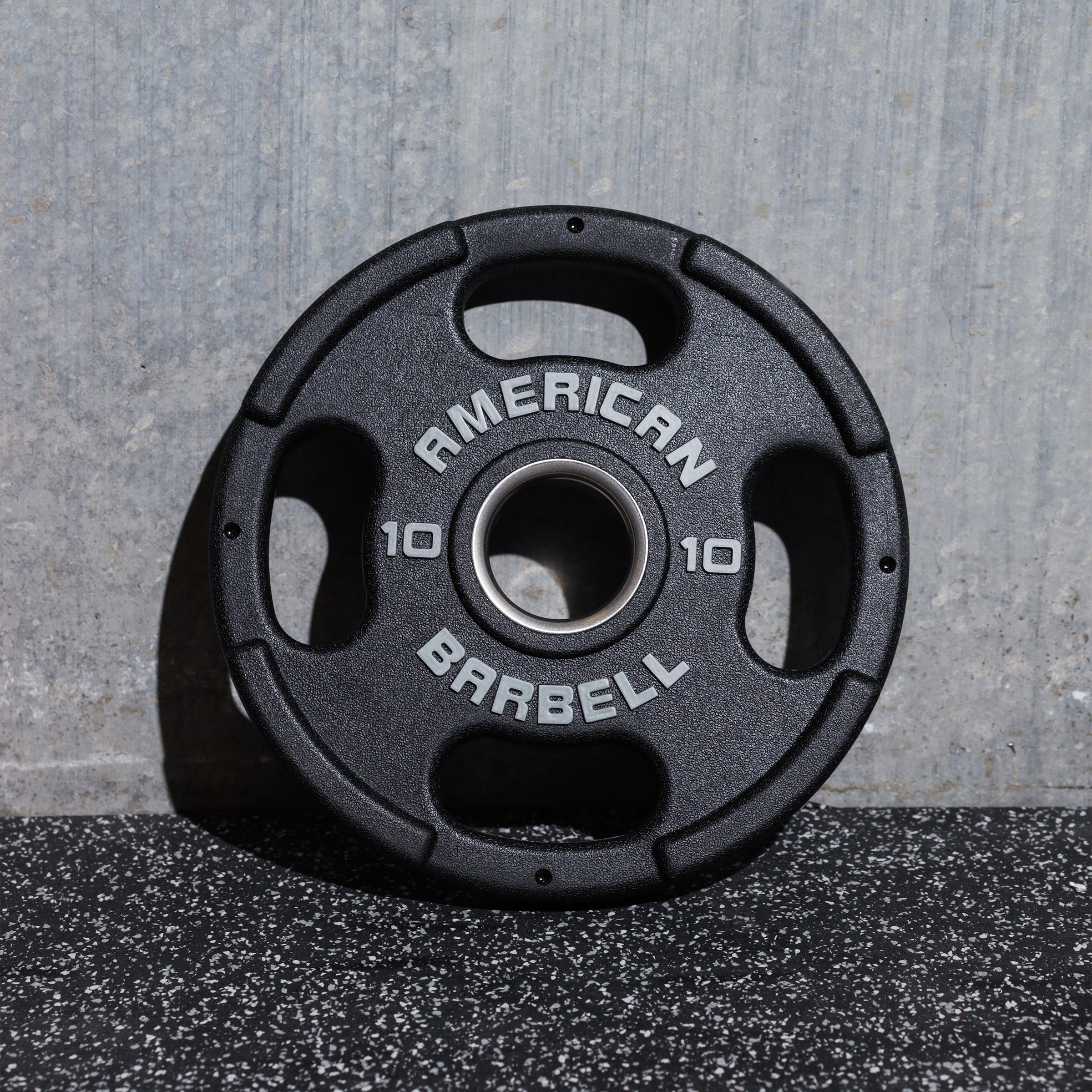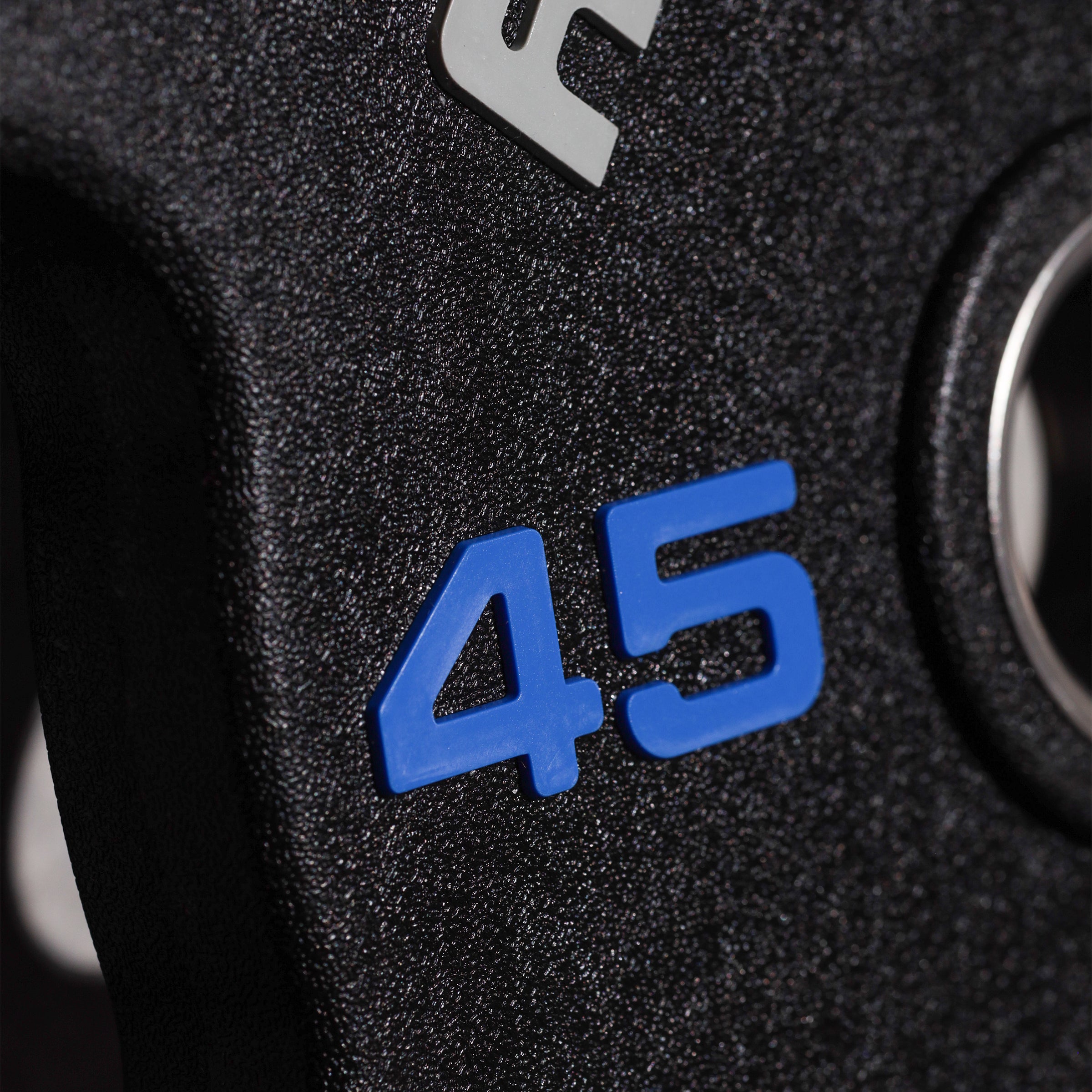 American Barbell Urethane Olympic Plates
OPAB1-XR-02.5-PR
American Barbell Urethane Olympic Plates feature a cutting-edge plate design to handle the toughest of training environments. The four-hole grips allow for easy loading onto the bar, and they are a lot safer and more comfortable to hold than any other plate design.
Premium German Urethane provides the highest level of strength and durability, and will last a lifetime.  A solid cast iron core provides you with a true weight that you can rely upon. The stainless-steel hub ensures that the plate fits smoothly and snugly on and off the bar.
The American Barbell Urethane Olympic plates are slip-resistant and grip-friendly. They look and feel great, featuring the words 'American Barbell' in embossed lettering along with the weight in pounds.
Our rubber Olympic plates are available in the following weights:
2.5LB
5LB
10LB
25LB
35LB
45LB
The plate widths range from 0.95" on the 2.5lb plate to 1.64" on the 45lb plate. These plates come with a 3-year warranty.
Please note: These are not bumper plates, and are not designed for or warranted against dropping.
Four-hole grips for easy hold
High durometer rubber compound
Slip-resistant and grip-friendly
Stainless steel hub
3-year warranty

Plate Diameter & Thickness:

45LB:
Diameter: 17.00"; Width: 1.64"

35LB:
Diameter: 14.625"; Width: 1.64"

25LB:
Diameter: 12.250"; Width: 1.75"

10LB:
Diameter: 9.625"; Width: 1.47" 

5LB:
Diameter: 7.250"; Width: 1.03"

2.5LB:
Diameter: 6.250"; Width: 0.95"