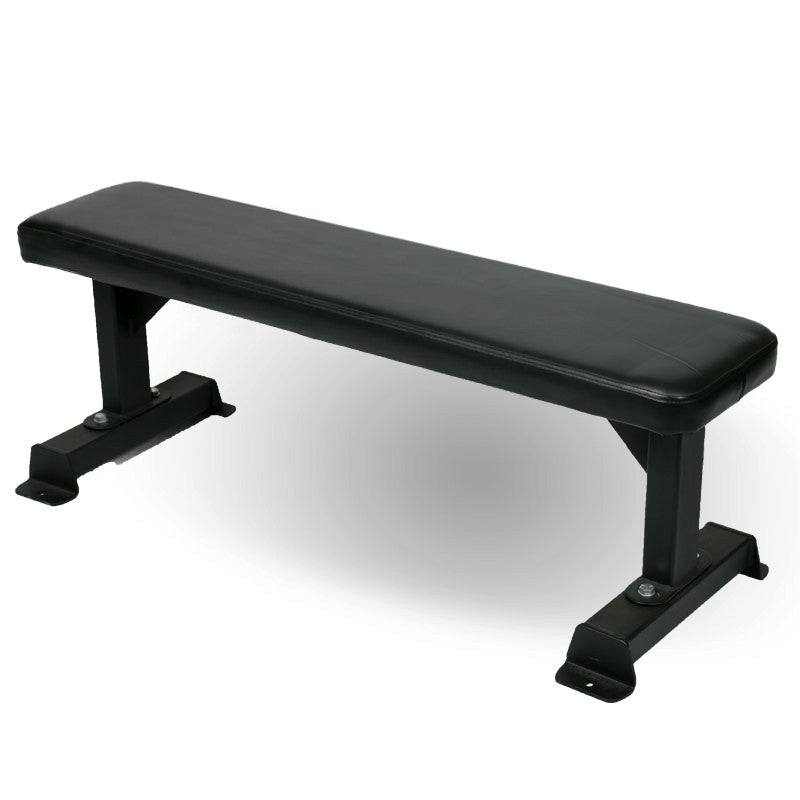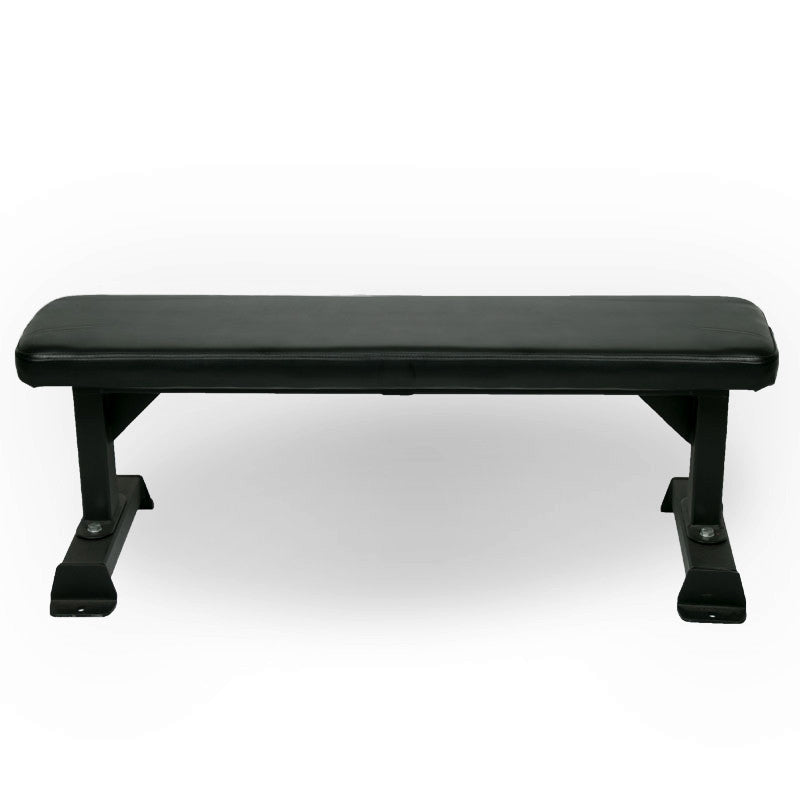 American Barbell Flat Utility Bench
BNCH-FLT-UT
When you're hoisting maximum weight overhead while lying flat on your back, you don't want to mess around with a sub-par bench. The American Barbell Flat Utility Bench provides the beastly support that you need to rep out with total confidence. The heavy-gauge steel framing and low profile of this bench put it miles ahead of typical home-use flat utility benches. This bench is a high-quality, commercial-grade product for commercial gyms that can also be used in home gyms. To underscore how solid this bench is, it has been tested to 1,200 kgs (2645 lbs).
The width of this utility is ideal for any application. Unlike many benches, it is not too wide to restrict your natural range of motion when you are doing dumbbell presses and flys. The 2.5-inch padding on the bench also provides a happy medium between comfort and firmness that you need for the best performance. 
The American Barbell Flat Utility Bench can easily be moved around your training area for use as a stand-alone bench or in a power rack. It weighs in at 60 pounds and measures 48 inches in length and 12 inches in width. 
Heavy-duty frame

Extremely sturdy

2.5-inch padding

17" height
This section doesn't currently include any content. Add content to this section using the sidebar.