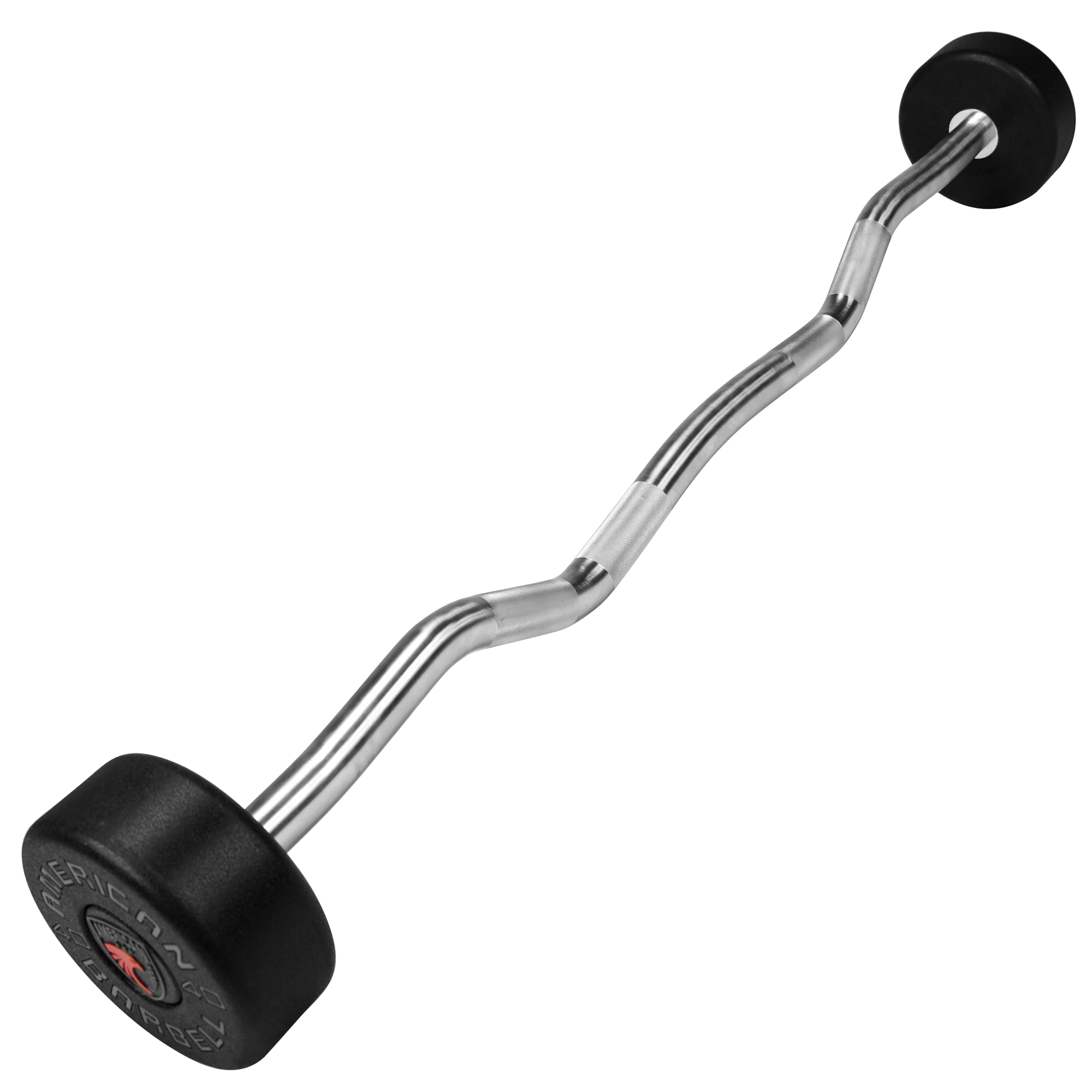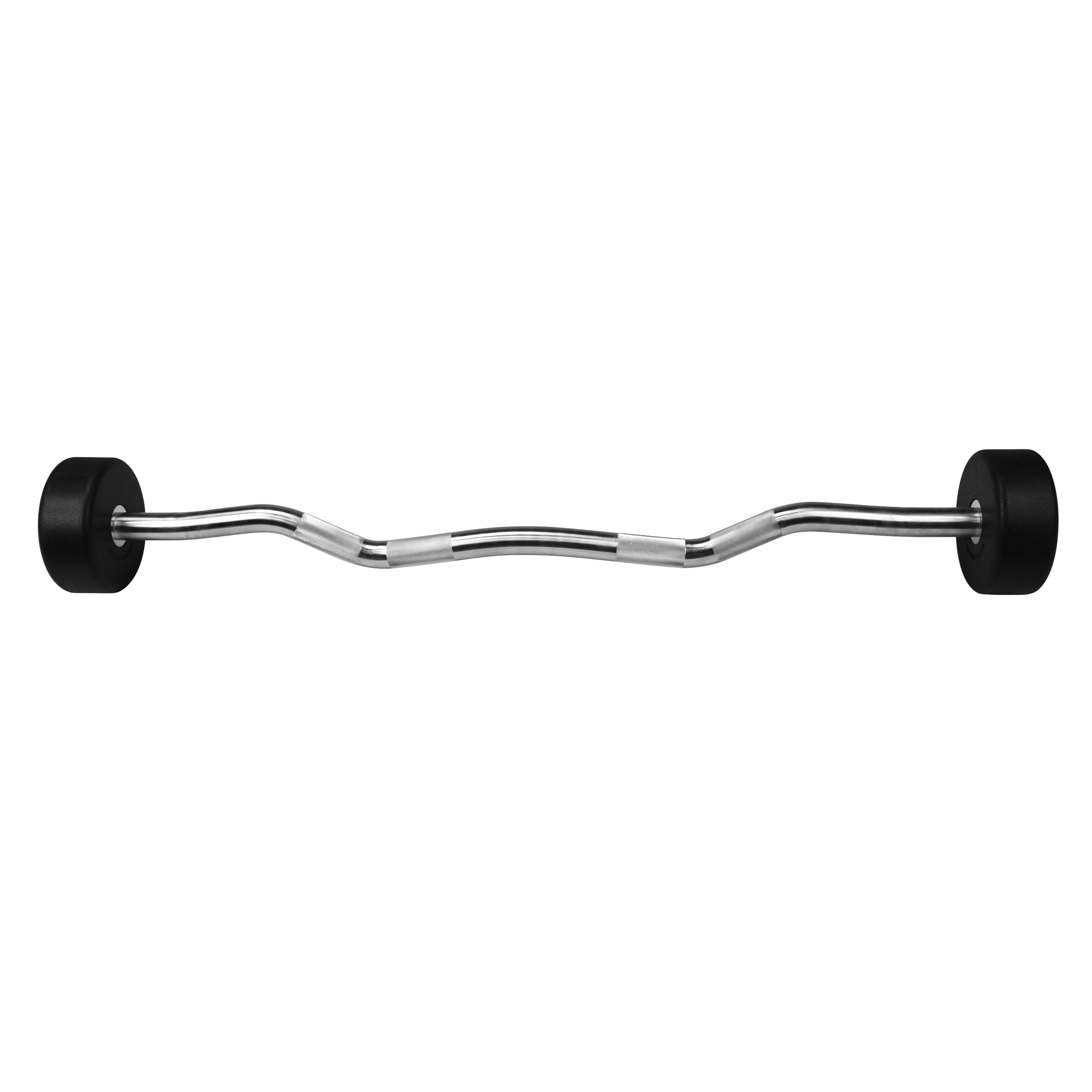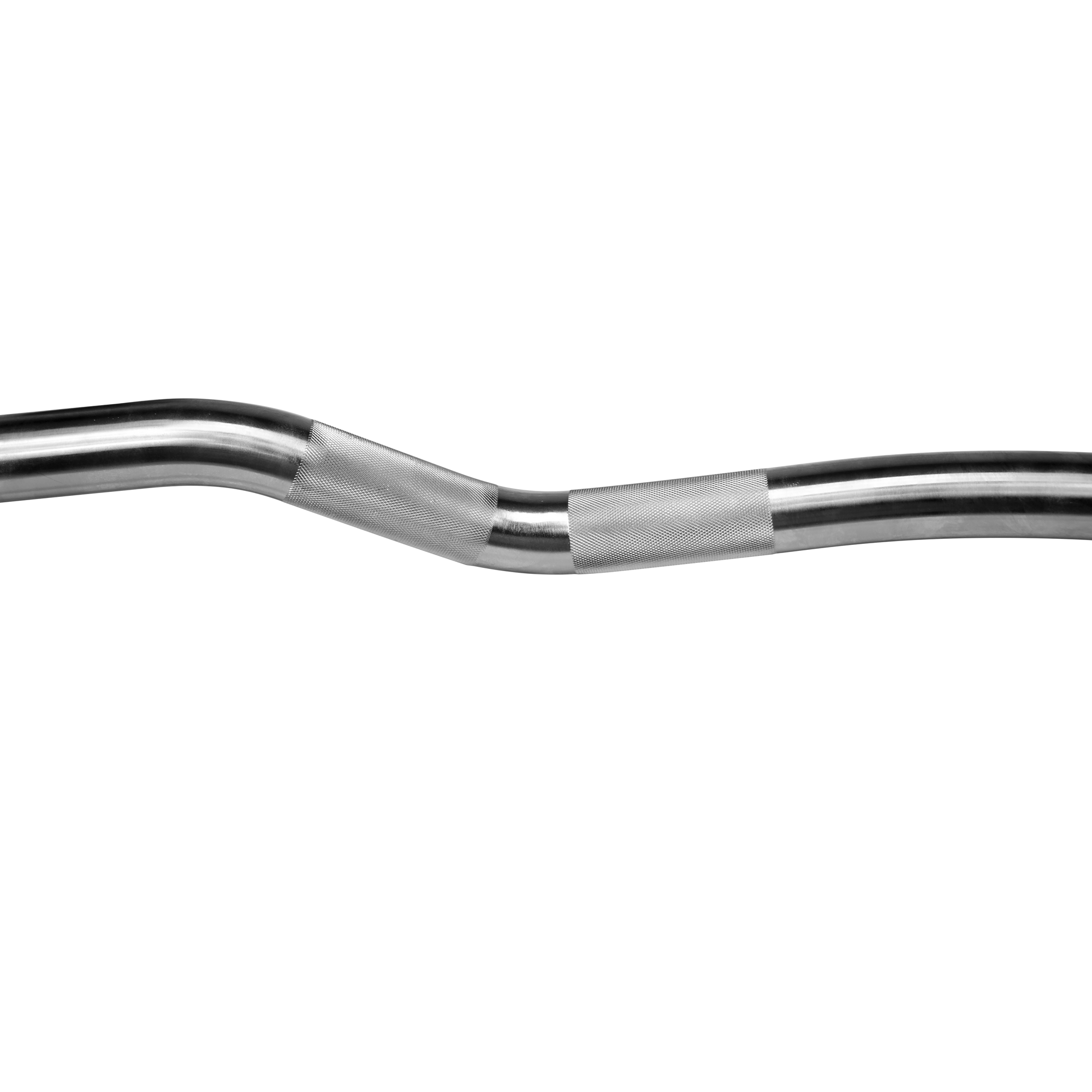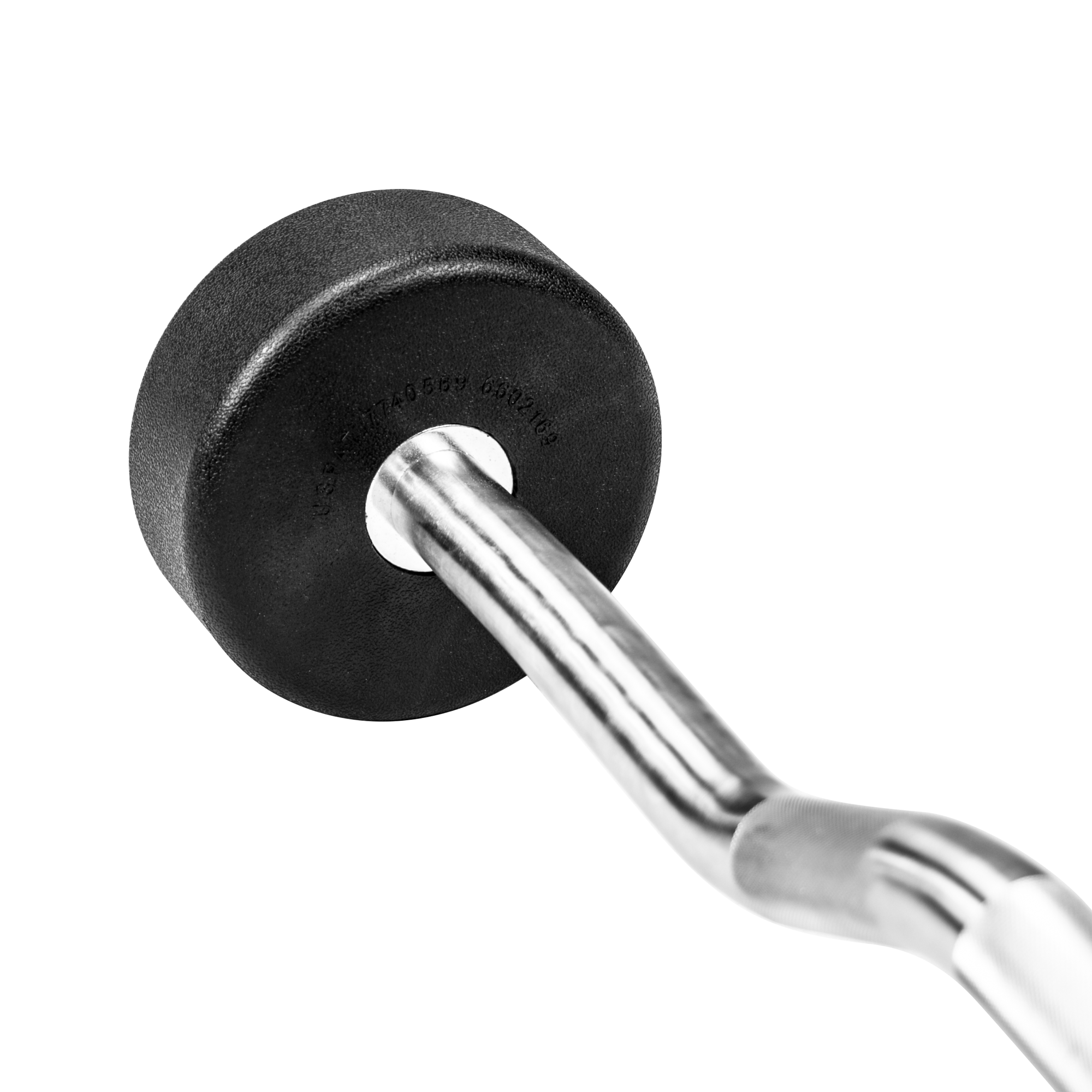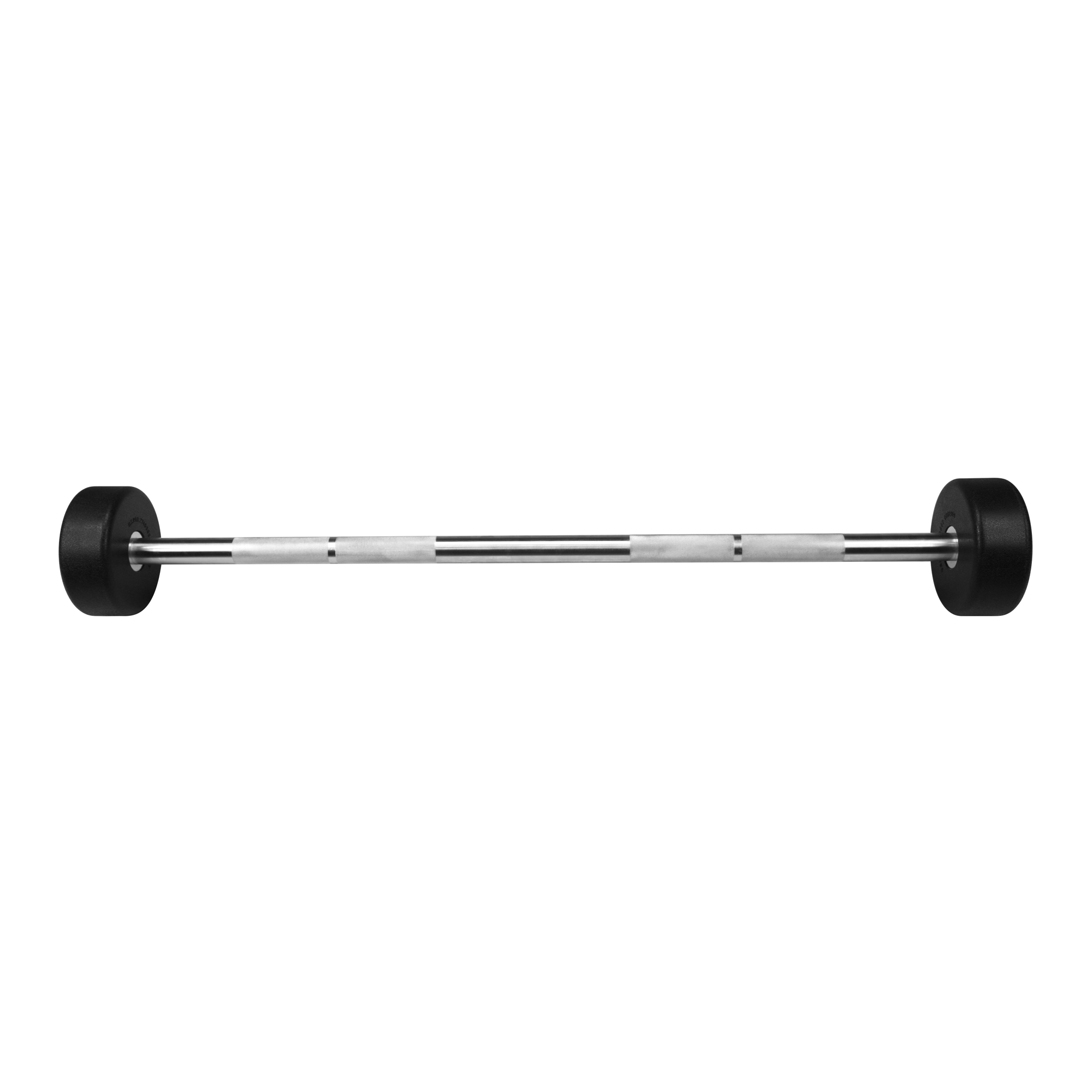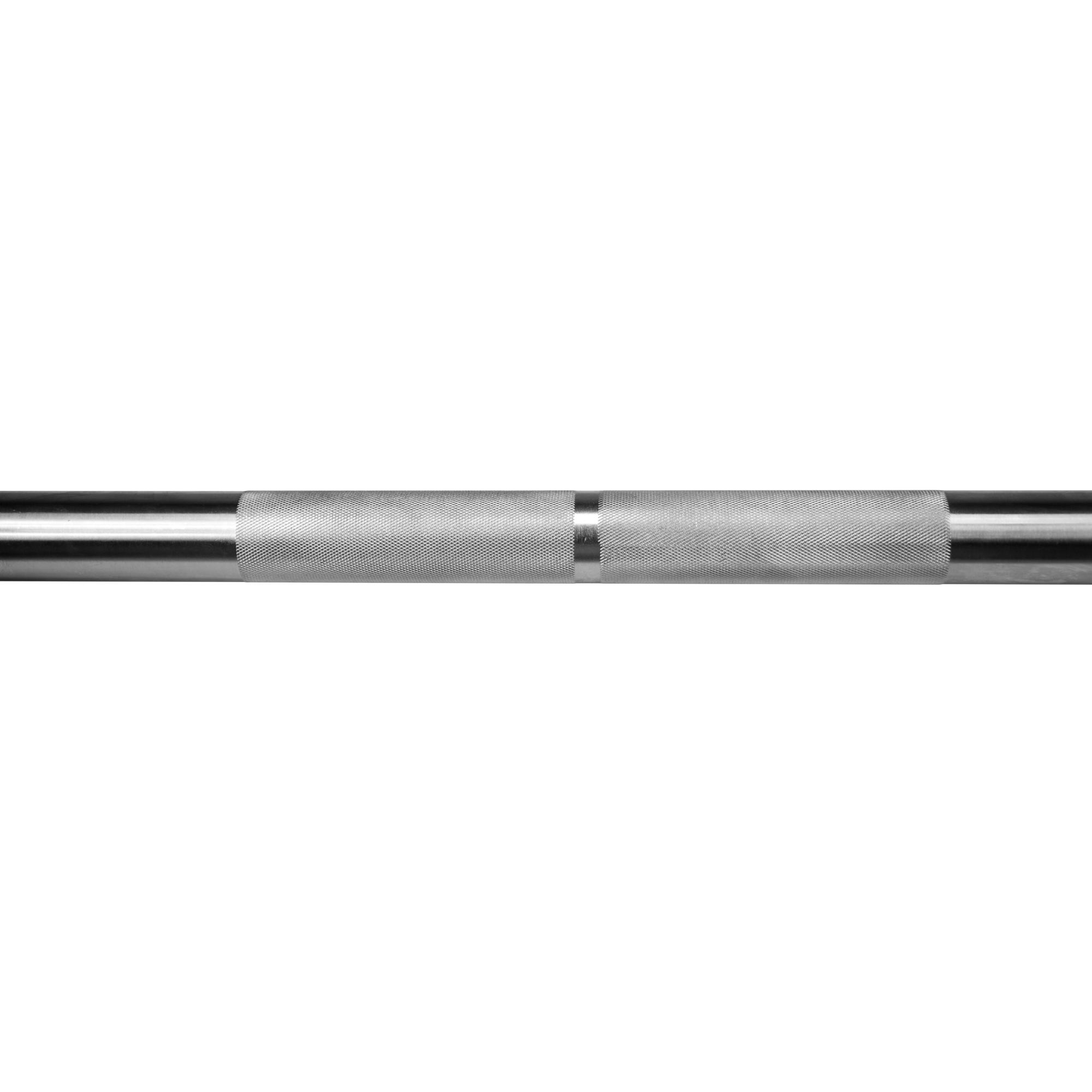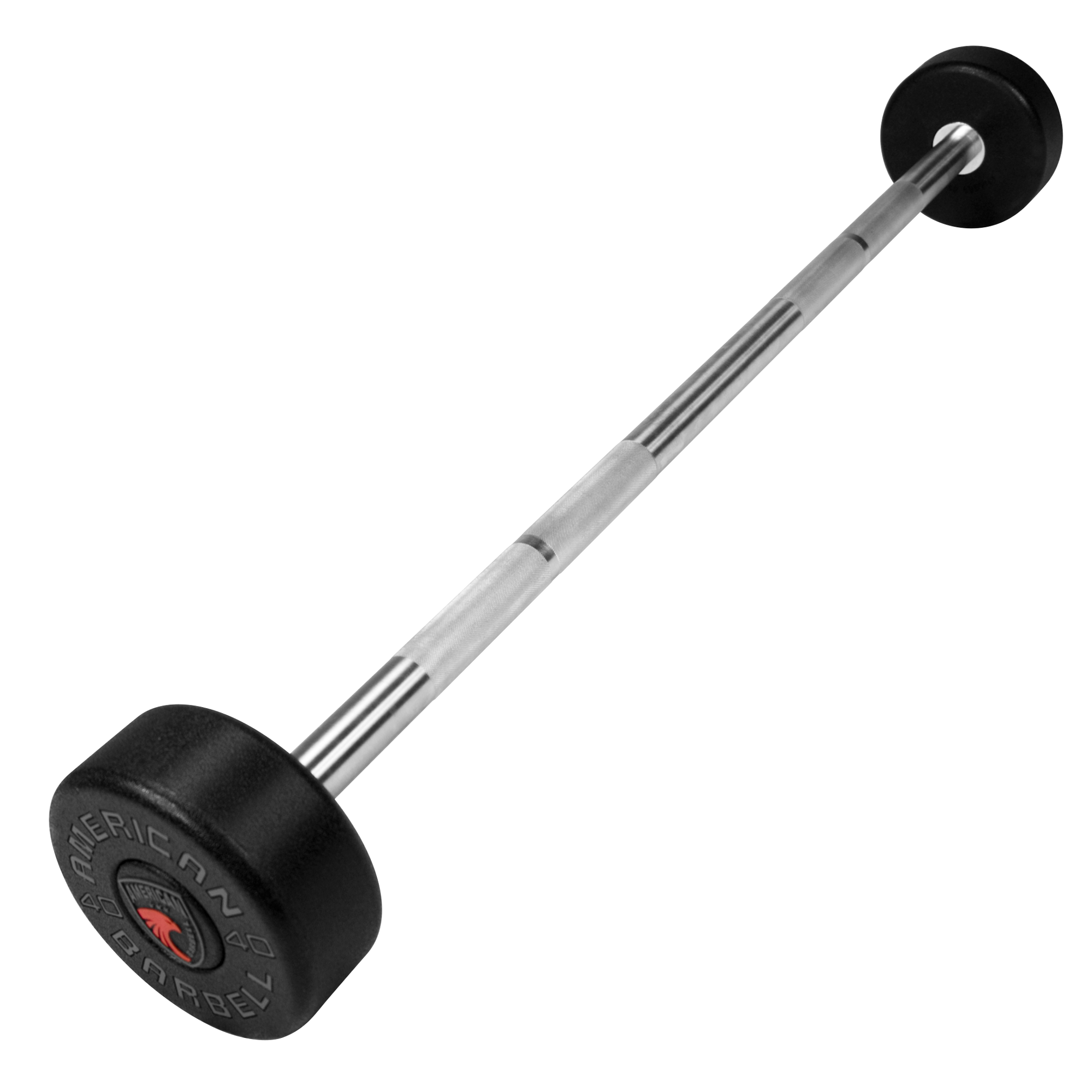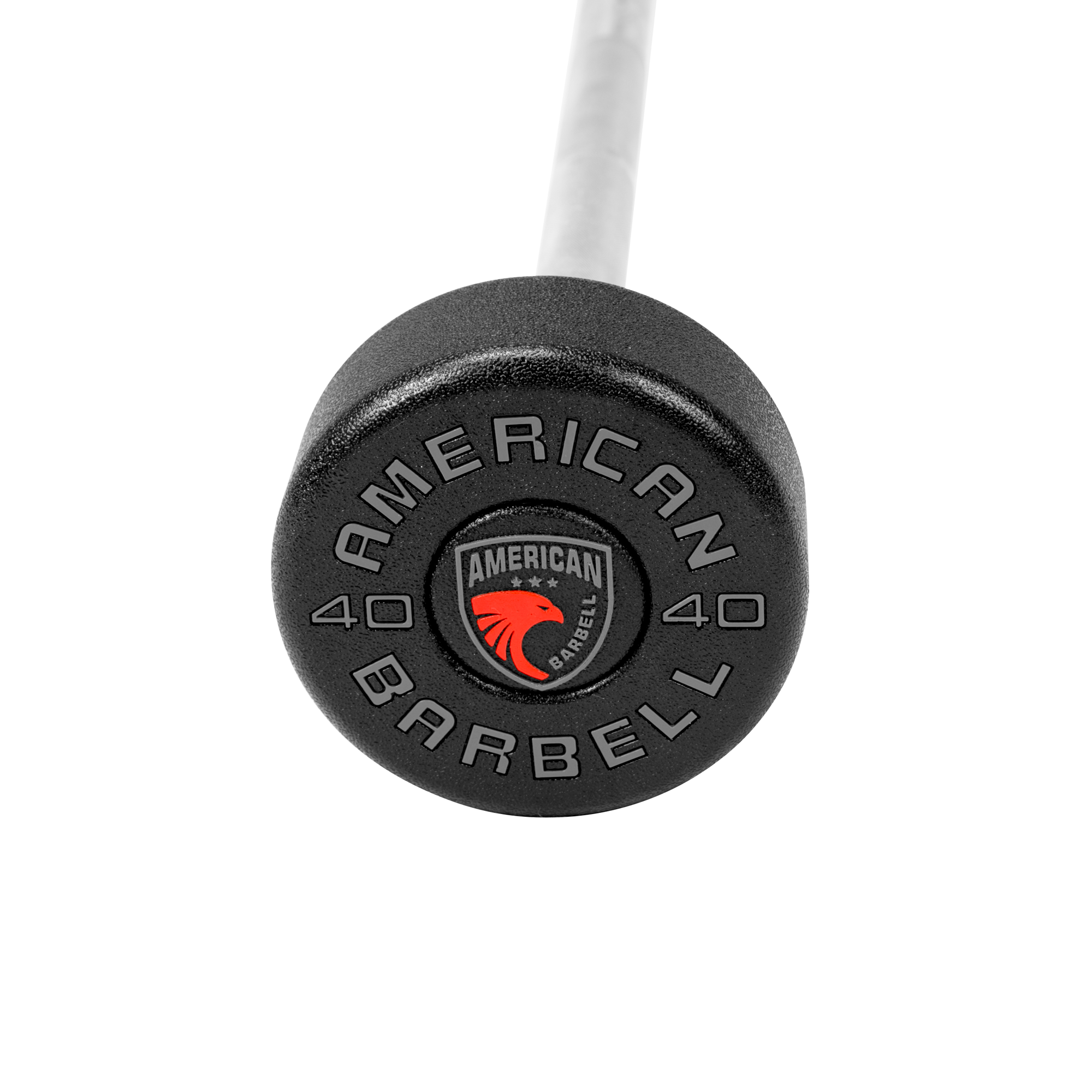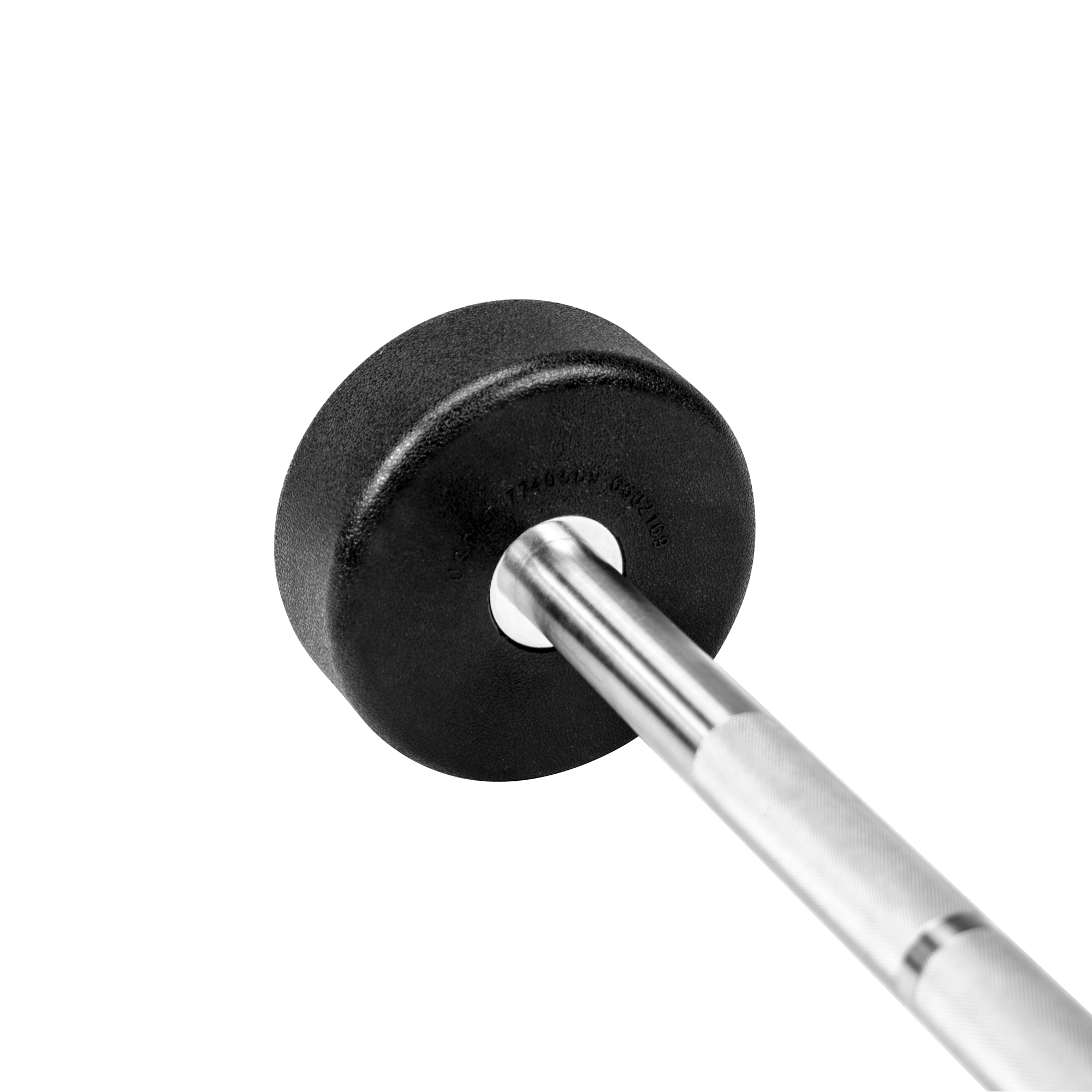 Fixed Weight Barbells
BBAB1
The American Barbell Fixed Barbell series are ideal for curls and free standing weightlifting exercises. Built to precise specifications, these bars are constructed from high strength steel and are available in both and e-z curl and straight bar configuration.
This elite fixed barbell features a chrome plated steel handle along with a premium German urethane head. The handle diameter of 1.28 inches is ideal to ensure maximum gripping power, while the angled bar design reduces wrist strain and maximizes biceps involvement when performing curling exercises.
The high tensile strength of this bar (130,000 PSI) means that this commercial standard barbell is built with ruggedness and longevity in mind. The bar features precision knurling on both the internal and external gripping positions to provide a secure, comfortable grip in any curling position.
The head of the weight features the American Barbell logo and an imprint of the weight value. Custom branding is available on request. This fixed weight bar is available in weights ranging from 20 to 110 pounds. A straight bar or EZ curl option is available in all weight sizes.
Chrome plated US steel

Handle diameter: 1.28"/32MM
130,000 PSI high tensile steel
EZ-curl or straight bar design
20-110 pounds