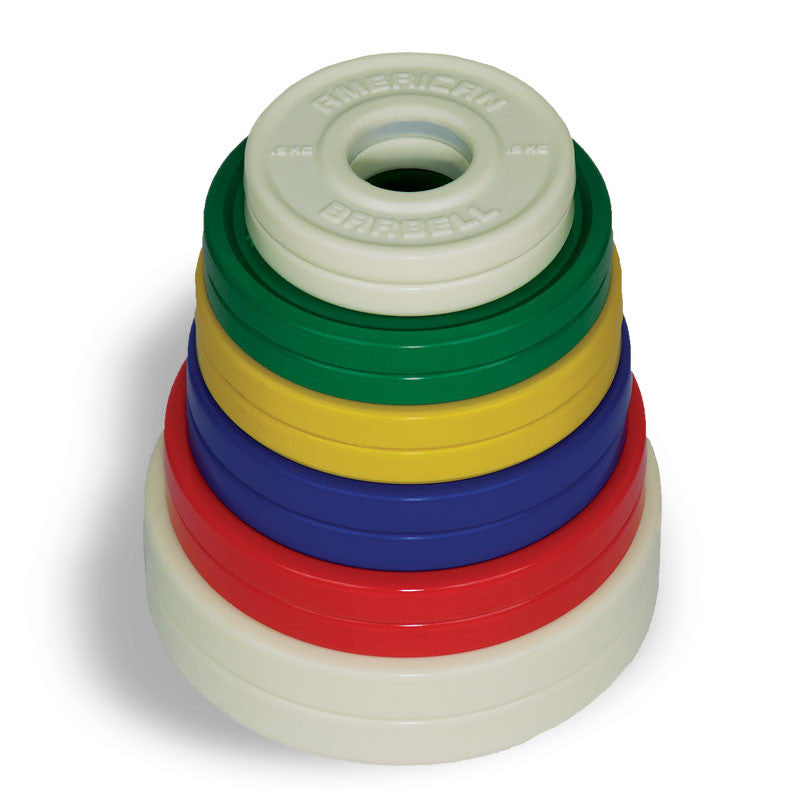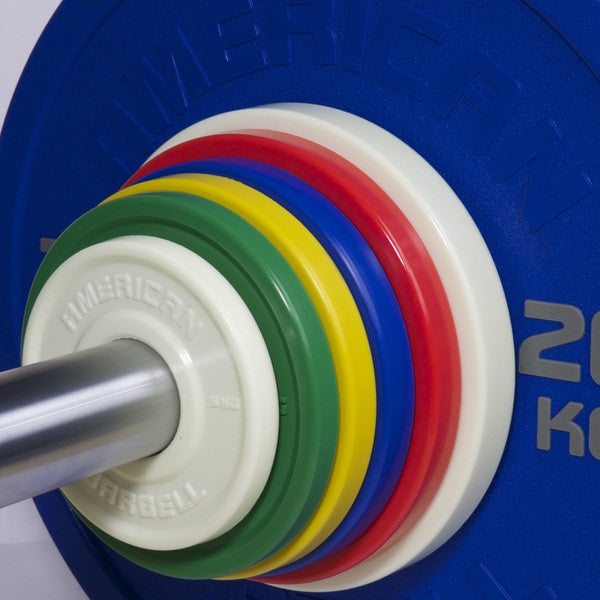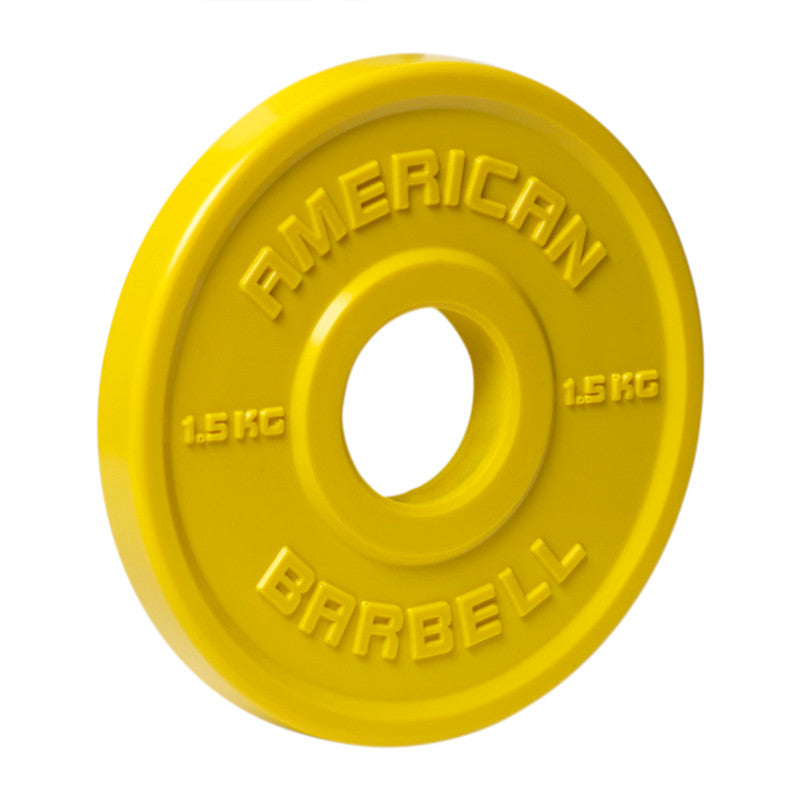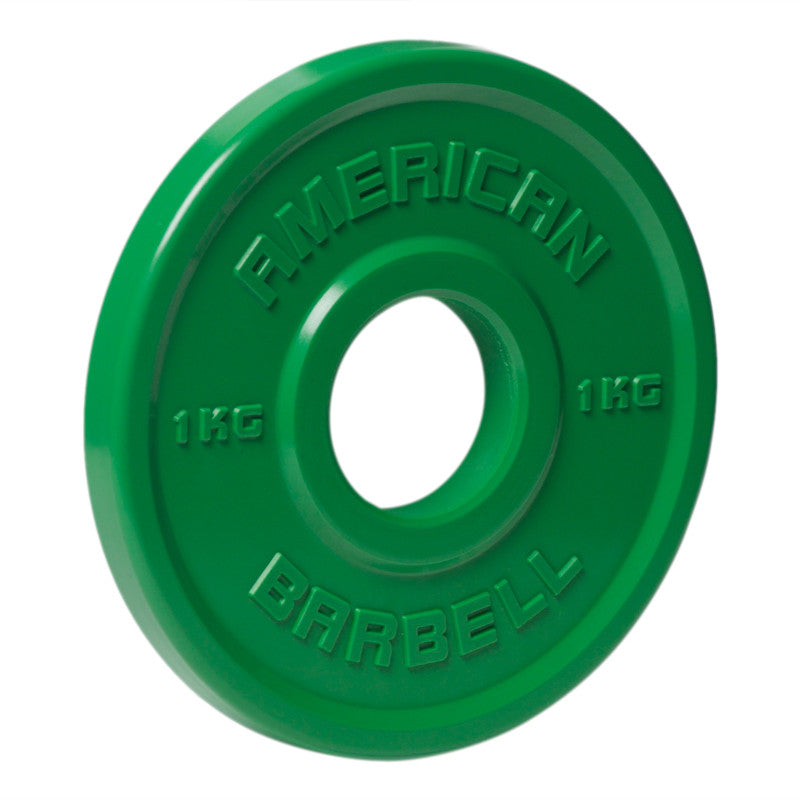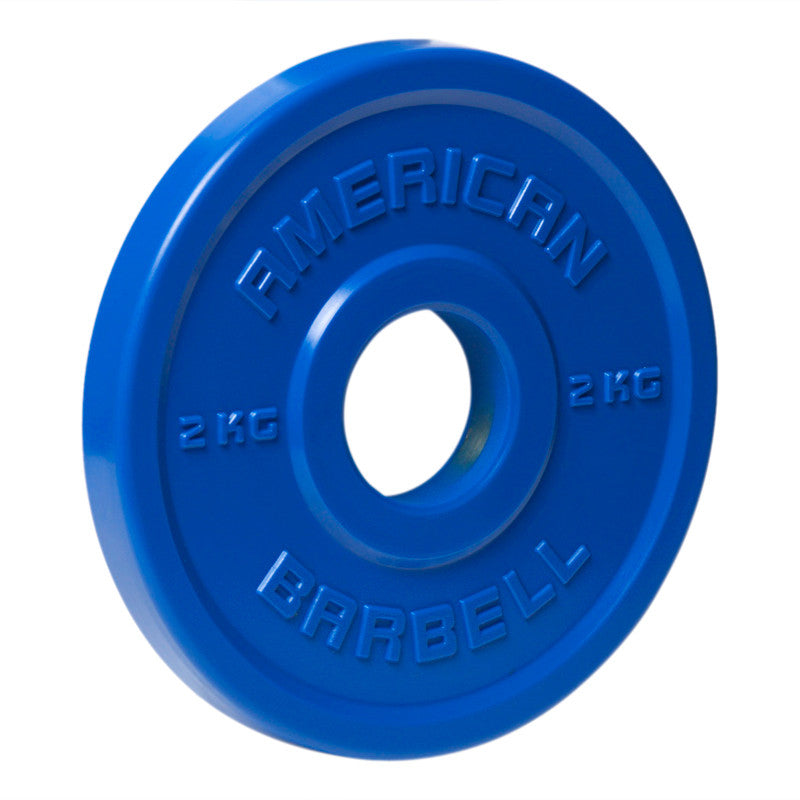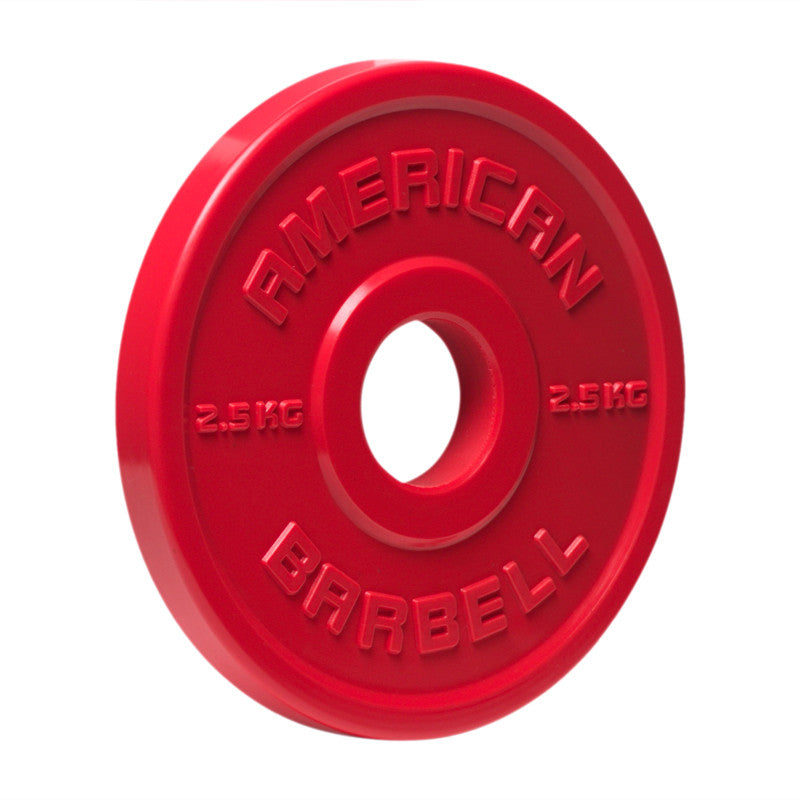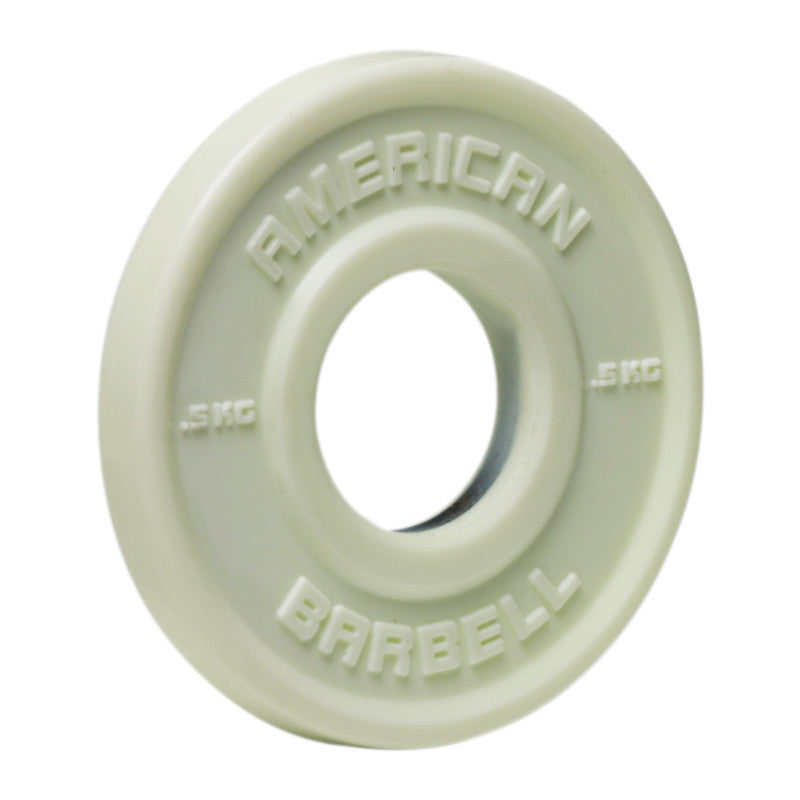 American Barbell Kilo Urethane Fractional Plates
FRU-.5KG-PR
Our Kilo urethane fractional plates are ideal for incremental training, and color-coded for easy identification. These plates are made from premium grade German urethane to provide the most durable, resilient, and functional finish possible. Urethane is scratch-resistant, odor-free, and easy to handle. It will not damage your bar in any way. The inner hub of these plates features a thinner coat of urethane and is known to wear over time with use.  This will not affect performance.
The American Barbell Kilo urethane fractional plates are available as follows:
.5KG
1KG
1.5KG
2KG
2.5KG
5KG
Training with fractional plates allows you to make gains in strength and muscle progressively. Progressive resistance is the key to growth, but without fractional plates, it is impossible to be continually adding weight to the bar. Our range of fractional plates allows you to incrementally increase the weight that you are lifting on a weekly basis to create the progressively increasing overload that you need to put enough demand on your muscles to induce a growth response.
Premium grade German urethane coating
Odor-free
Scratch-resistant
.5 – 5 kg