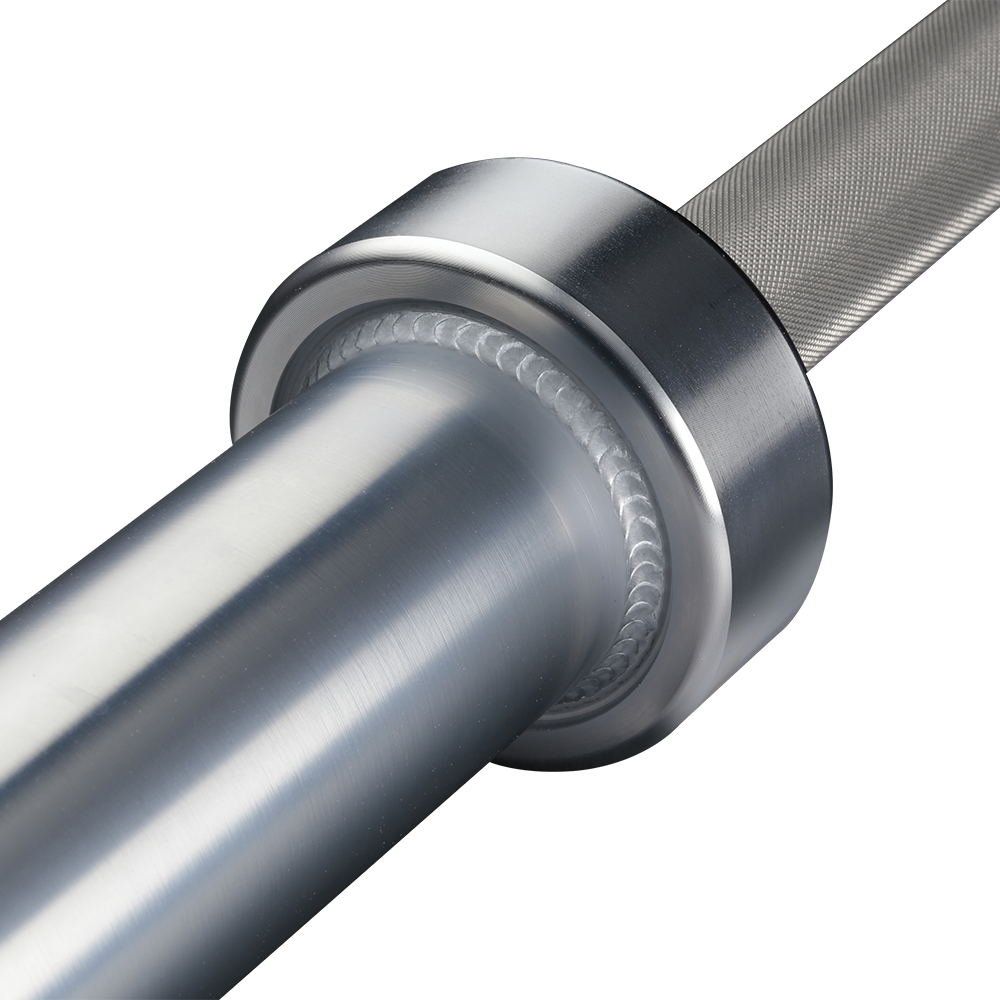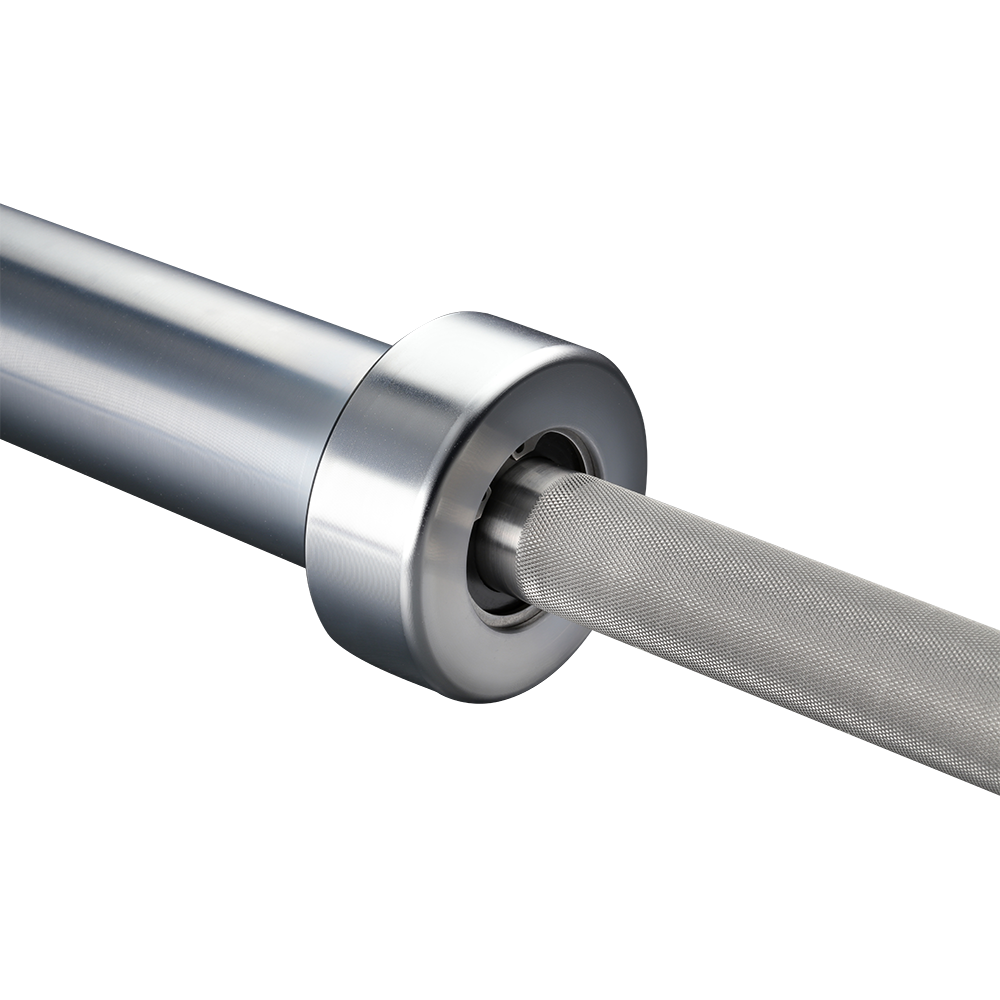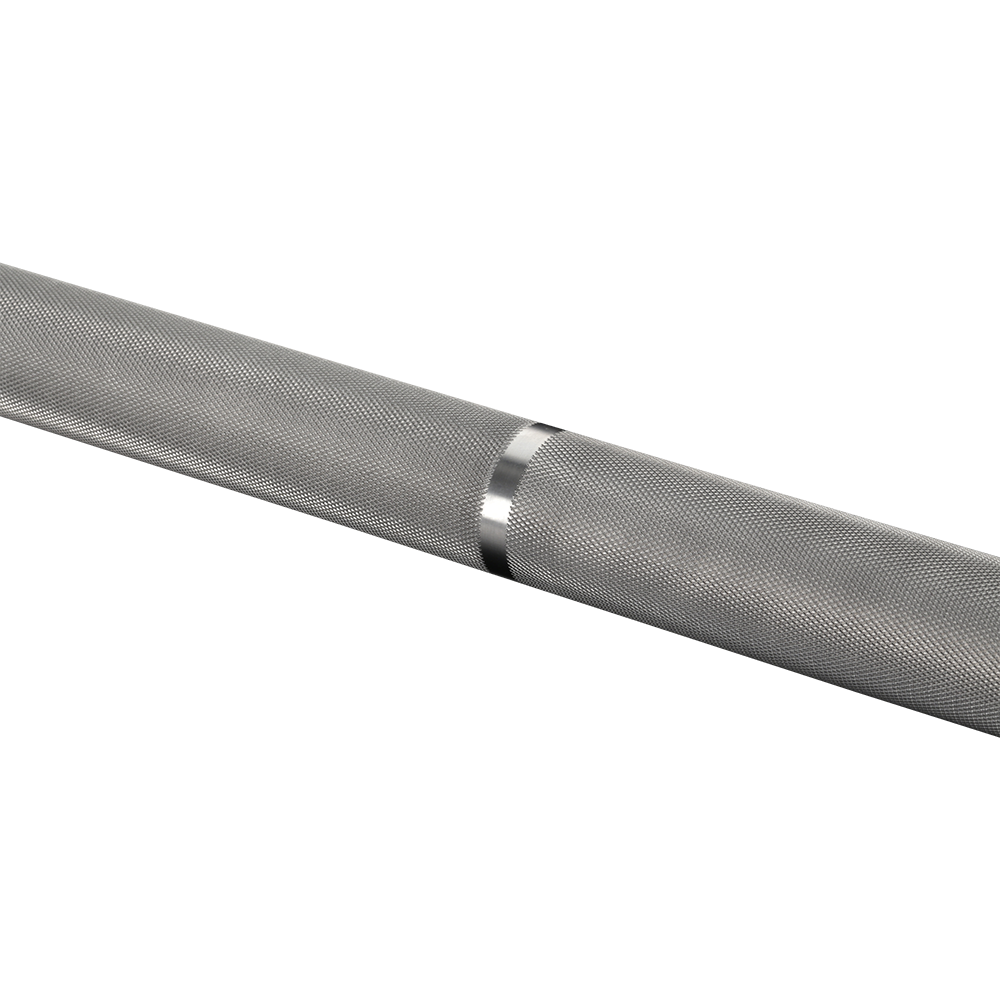 15KG American Barbell Stainless Bearing Bar - Blemished
OBS-OB15-SS-NBCB
These are new, seconds quality barbells. They may have minor cosmetic issues, finish blemishes or slight inconsistencies with the knurl. These bars are guaranteed to arrive in new, ready to train with condition.  Note, however, they do often vary (features, markings, etc.) from our first tier bars.
American Barbell's Stainless Bearing Bar incorporates a host of proprietary features unlike any other on the market. It's with this technology our bars spin smoother as the weight gets heavier on the bar.
The bar shaft is made from precision straightened stainless steel. The strength of the shaft is tested with every shipment of raw material to ensure we have a consistent 190,000 PSI tensile strength. This attention to detail also allows for an excellent whip and long-term performance of our bars. Stainless Steel offers superior corrosion resistance and can always be cleaned and repaired with no damage to the surface. Additionally, knurling set in stainless steel has a one-of-a-kind feeling that cannot be achieved with other finishes. 
The bar sleeves are precision welded to eliminate failure. The weld is recessed to not interfere with plates resting flush against the sleeve collar. Each sleeve is coated with hard chrome for protection against dropping. Sleeves also contain American Barbell's proprietary concealed bearing system with higher load ratings than any bar available. 
Bar Type: Olympic Weightlifting, Weightlifting, Multi-Use

Bar Weight: 15KG

Diameter: 25MM

Center Knurl: No

Knurl Marks: Olympic

Shaft Coating: None (Stainless)

Sleeve Coating: Hard Chrome

Loadable Sleeve Length: 12.6"

Tensile Strength: 190K PSI

Guarantee/Warranty: No
Read more about our bearing bar technology here:  Understanding the Olympic Needle Bearing Bar and its Function
"Garage-Gyms.com American Barbell Stainless Steel Bearing Bar review"
This section doesn't currently include any content. Add content to this section using the sidebar.