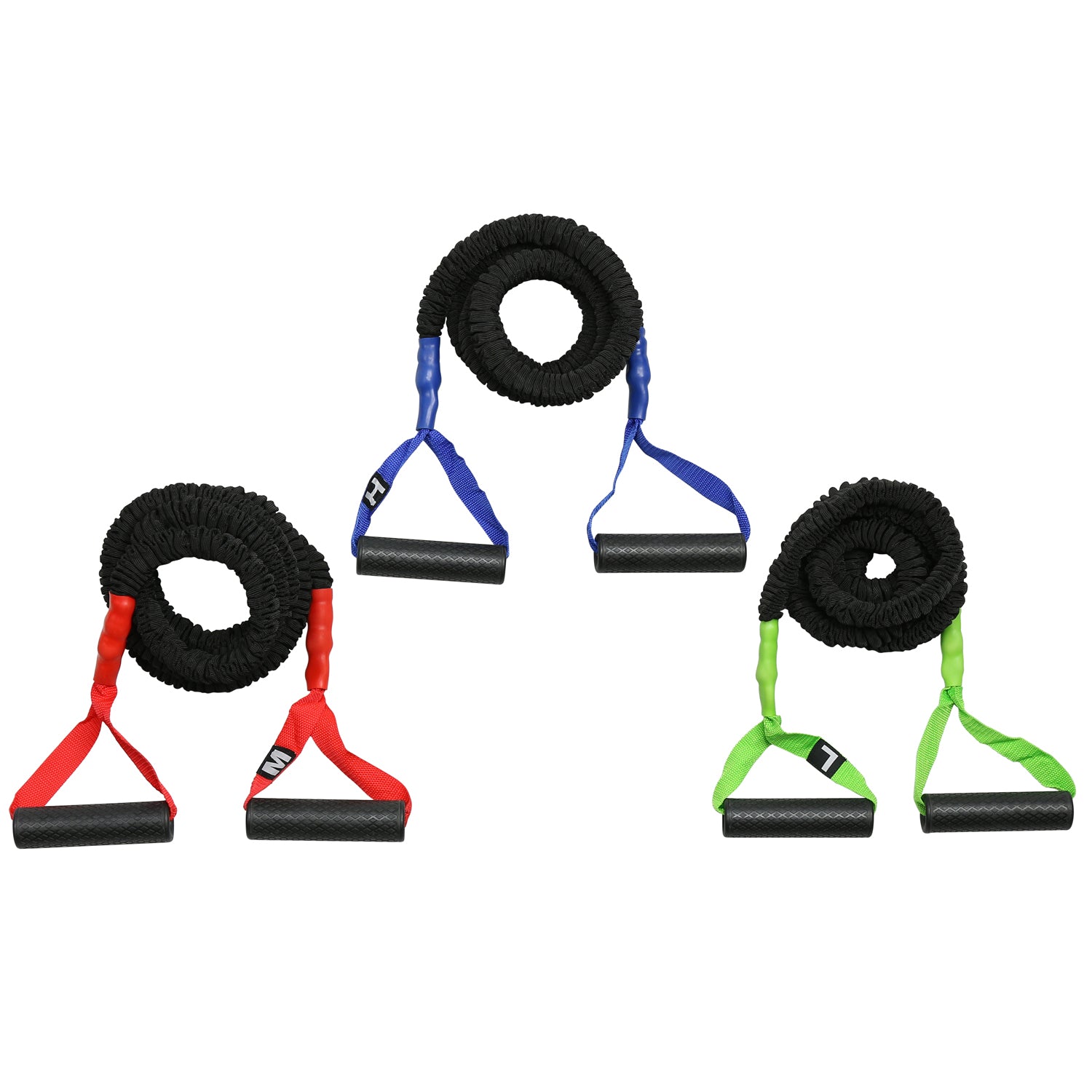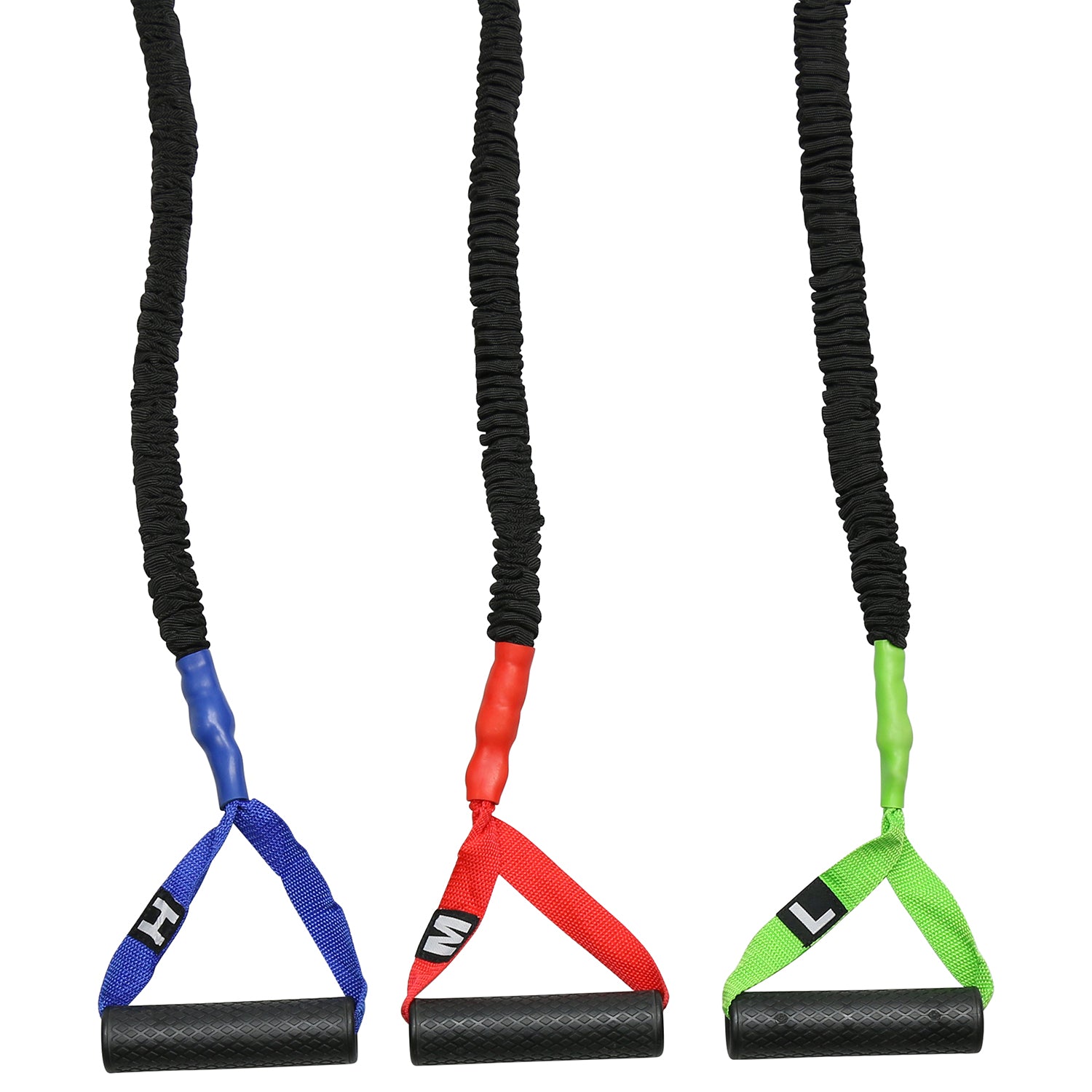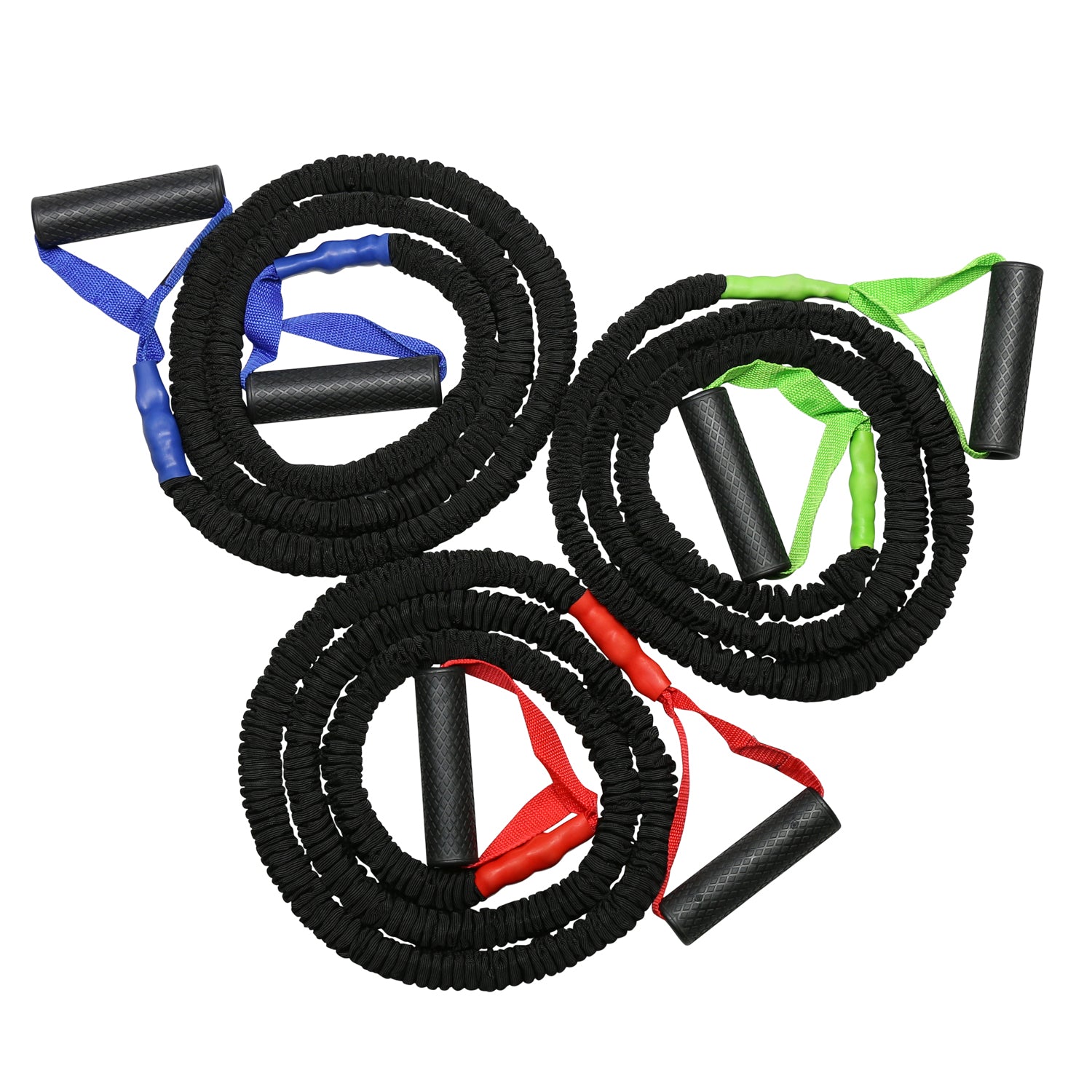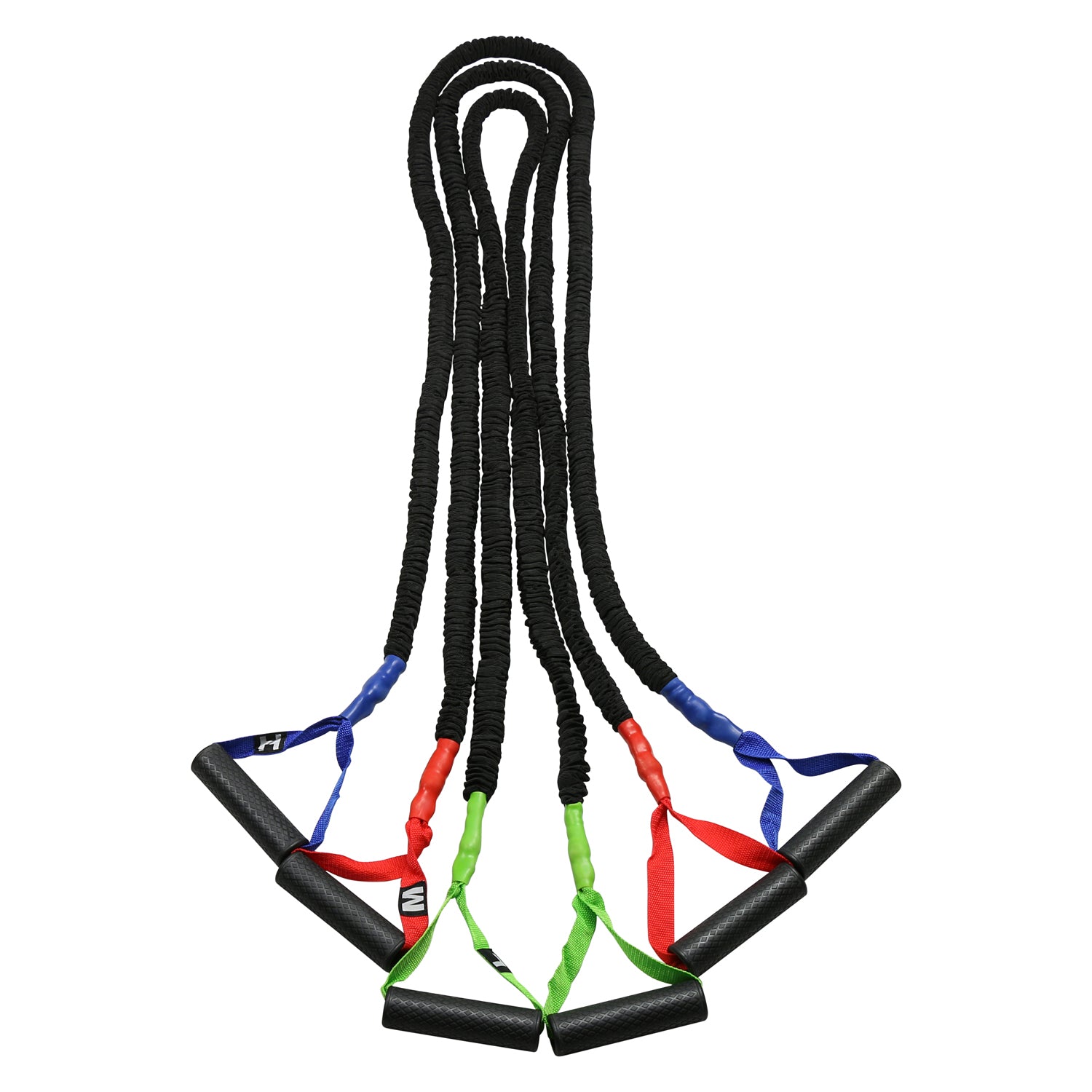 Color Resistance Tubes
RT-L-G
The American Barbell series of resistance tubes are available in light, medium, and heavy resistance. The tubes are shrouded in a black protective cover to make them safer and more durable. The ergonomic handles provide a comfortable, secure grip. These tubes are super strong, with reflexive surgical elastic to provide a realistic counter to free weight training.
Exercising with resistance tubes provides linear variable resistance, resulting in higher fast-twitch muscle fiber recruitment than if you were using barbells and dumbbells. The American Barbell resistance tubes allow you to simulate traditional exercises that are normally performed with light free weights. They can also be attached to a door to emulate cable machine exercises such as lat pulldowns and chest presses.
The resistance tubes are color-coded as follows:
Green = Light resistance
Red = Medium resistance
Blue = Heavy resistance
The light resistance equates to between 5-12 pounds of resistance, with the medium being 10-22 pounds equivalence and the heavy tube providing between 18-35 pounds of resistance.
3 resistance levels
Black protective band shroud
Soft rubber handles
Durable, rubber surgical tube
PRODUCT SAFETY INFORMATION
At American Barbell we strive to offer the safest products possible and provide our customers with the best safety protocols available. These products have hardware and other items that must be inspected daily for wear/tear and tightened if required. Pull any item from use immediately that shows any sign of loosening or wear/tear. Constant maintenance of all items and disposing of products with excessive wear and tear are imperative to avoid possible injury. To see safety documentation for this product, click here.