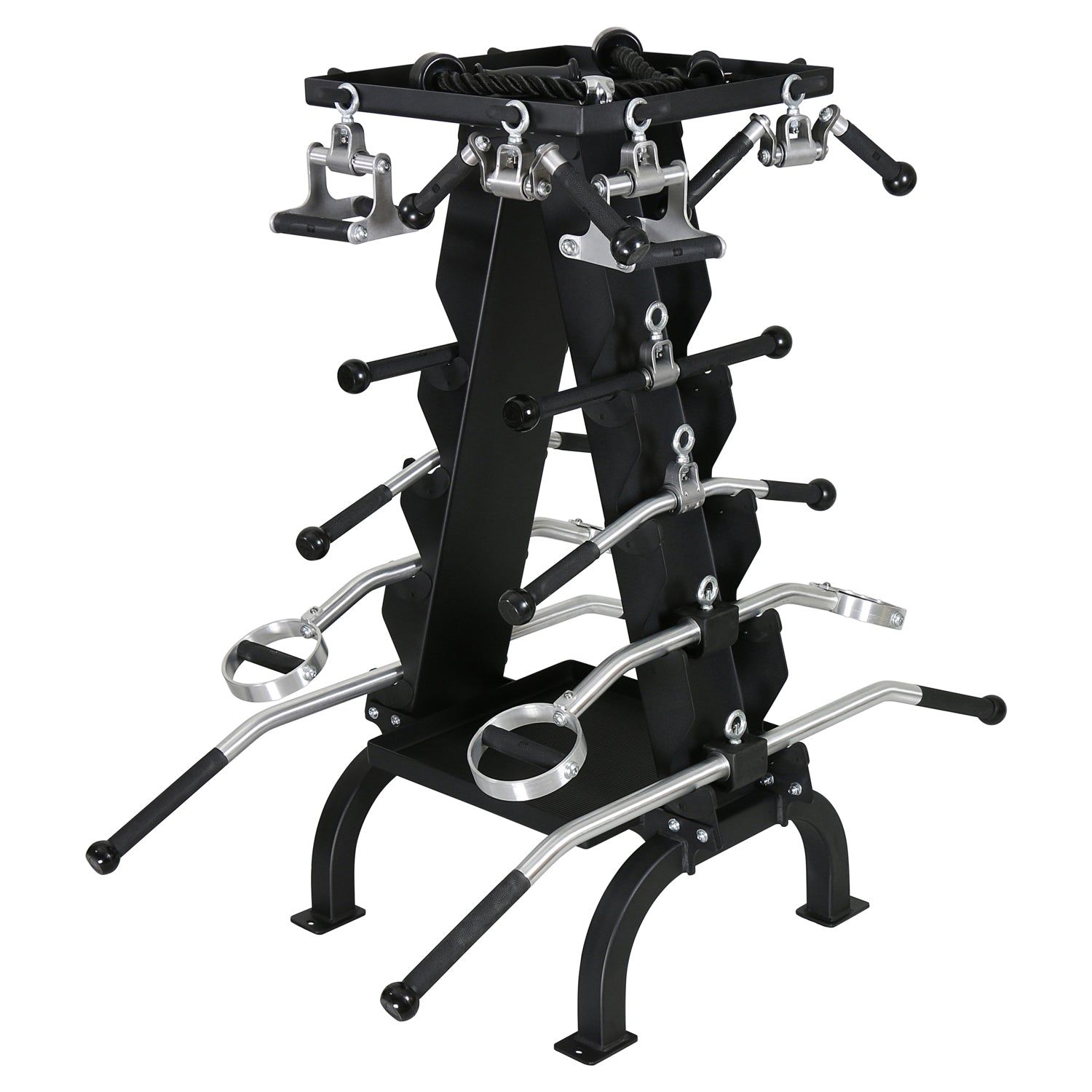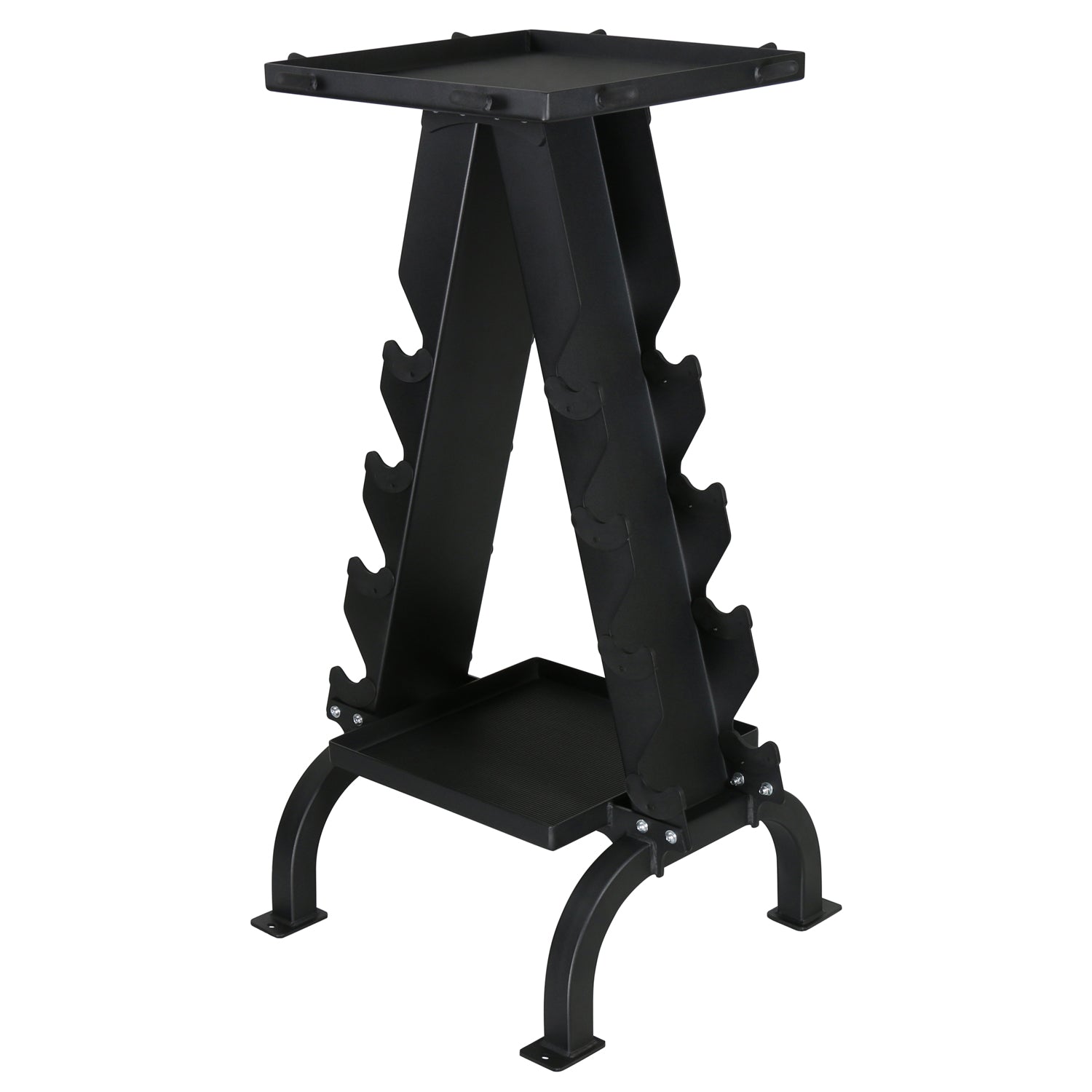 American Barbell 16 Piece Cable Attachment Accessory Rack
ST-ACC-B
The American Barbell 16 Piece Accessory Rack provides you with the ideal storage unit to keep your training accessories together and looking great. It has space to store cable attachments, bar collars, straps, and other accessories. Made from heavy-gauge steel, this is a solid, secure rack that will last a lifetime.

The two rubber-coated trays on this rack allow you to keep all of your miscellaneous training accessories in one place. There are numerous posts to hook a range of handles and bar holders for four larger bars to be placed on each side of the rack.

The hooks on this storage rack are fitted with plastic protectors to ensure that your training equipment remains in pristine condition while it is stored.

The sturdy feet of the rack can be bolted in position if desired.

This stylishly designed rack provides you with 8 bar holders, 8 accessory hooks, and 2 storage shelves.
24" Depth
24" Width
36" Height
2 Trays for Small Accessory Storage
Plastic Protection on Accessory Hooks