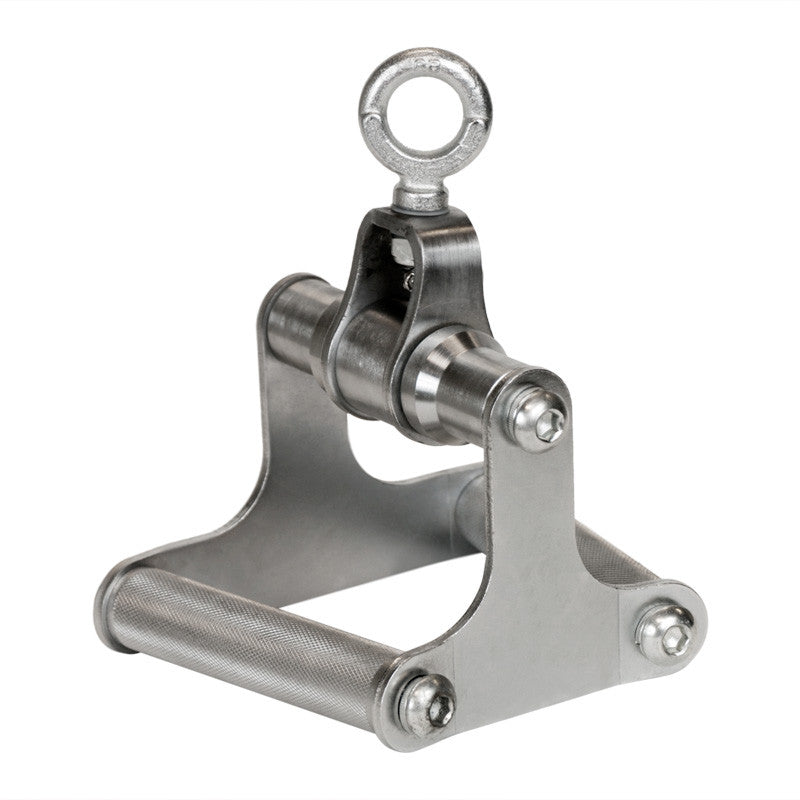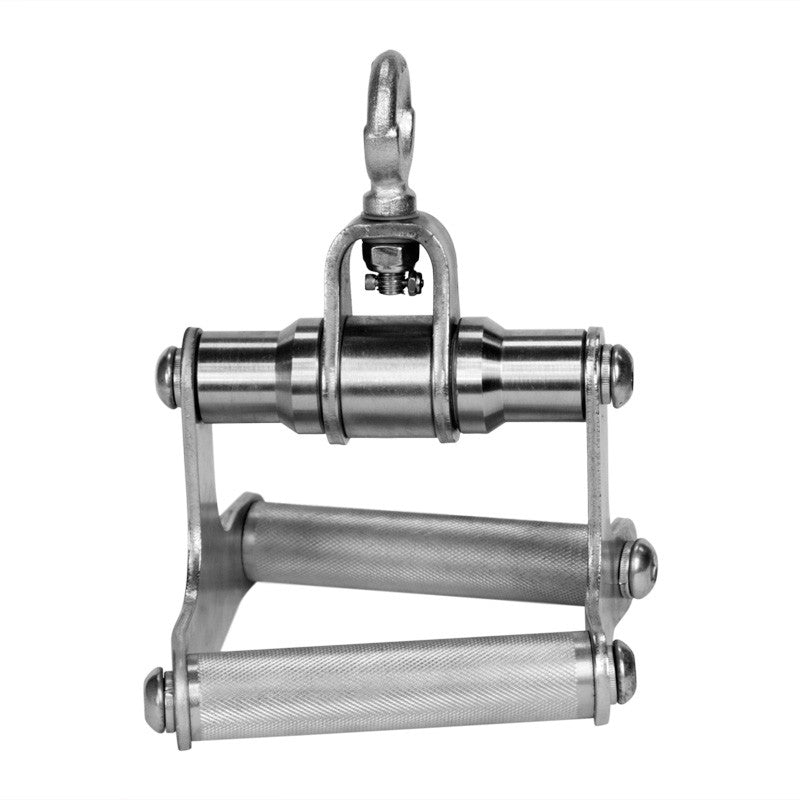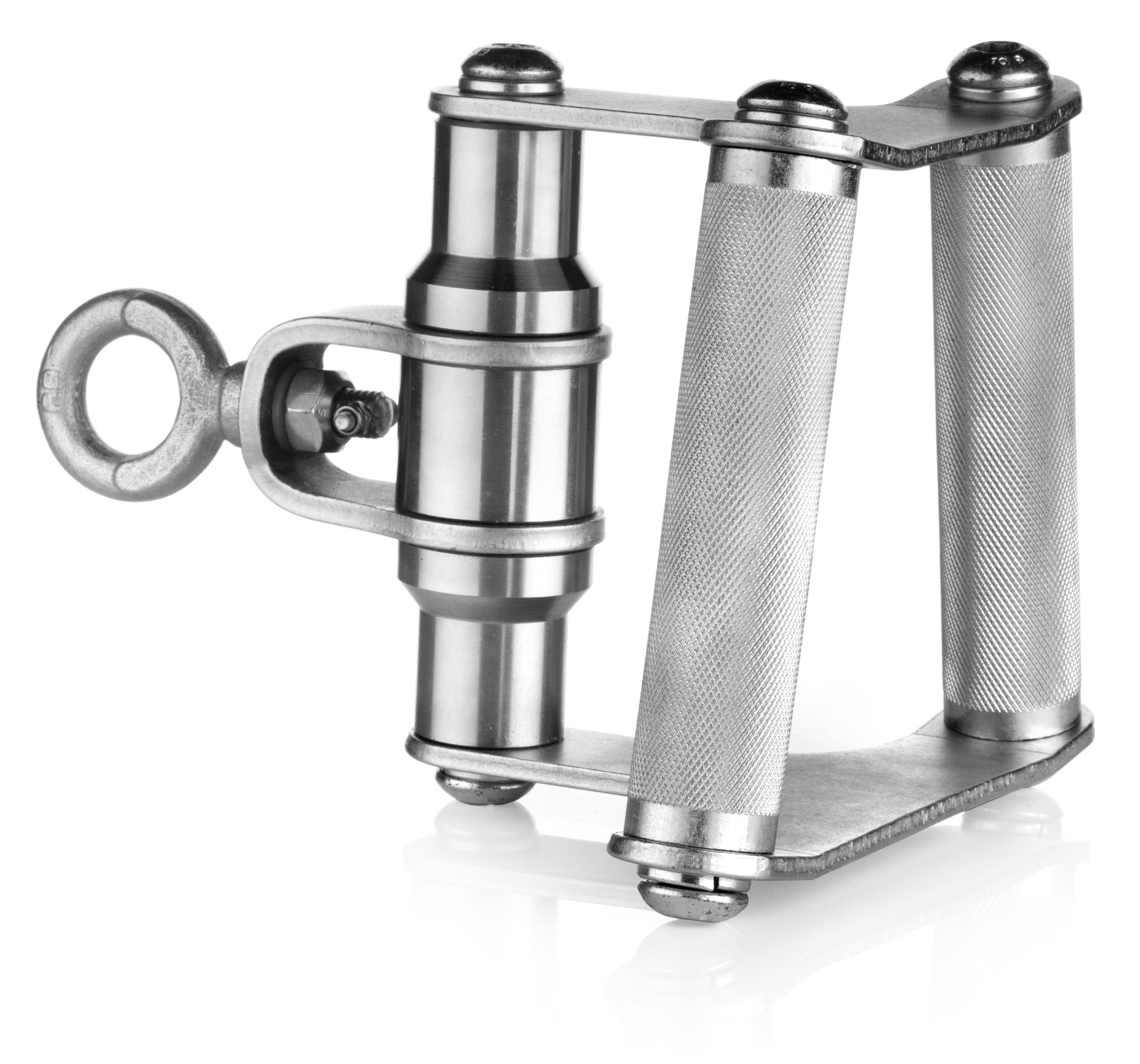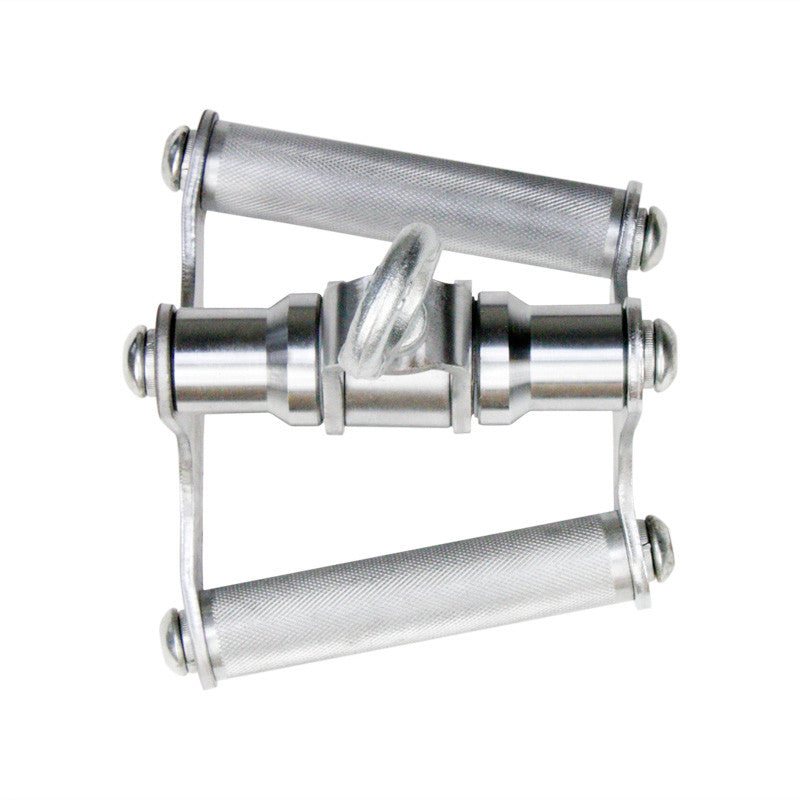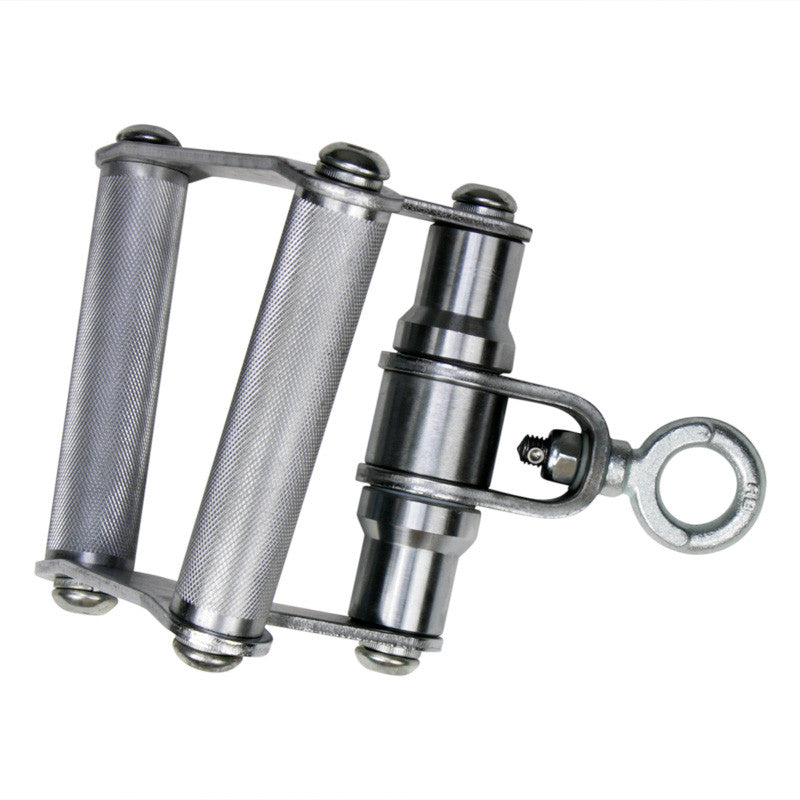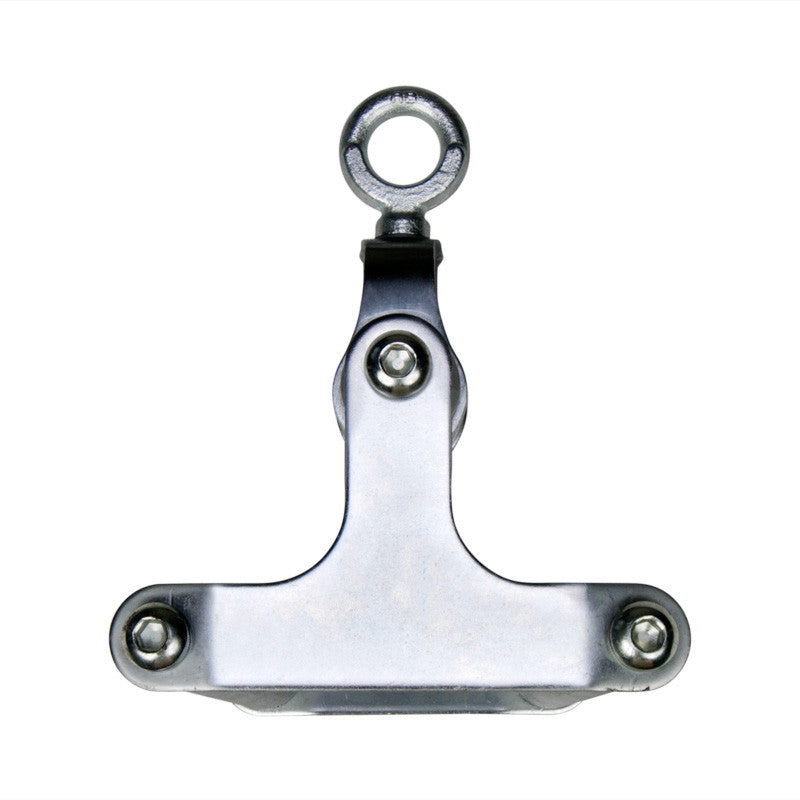 Solid Steel Seated Row Chinning Handle Cable Attachment
AT-SRCH-E
This solid steel seated row handle is designed to attach to low pulley cables for the seated row exercise.  It is also ideal as a close grip pull up handle when positioned over a pull-up bar and as a high pulley attachment. Constructed from solid steel and finished in hard chrome, this handle is extremely durable to handle the toughest training environment.
AT-SRCH-E SPECS:
Product Weight: 6.4LB
Length: 6.5"
Width: 6"
Handle Length (usable): 4.5"
Handle Diameter: 25.5mm
The seated row chinning handle has been ergonomically angled to enable ideal hand placement to fully engage the lats and reduce wrist strain.  The grip diameter of this handle is one inch. Handles curve slightly inward and have a wider top than base, making it ideal for rows. When flipped, the bar doubles as an ideal pulldown attachment.
The knurling on the bar allows for a secure grip, allowing you to go harder for longer. Superior quality welds, construction and chrome finish combine with the functional design to produce a row handled that is a cut above the industry standard.
Perfectly angled
Solid steel with hard chrome finish
Grip diameter 25.4mm (1 inch)
Knurled grip

Weight: 5 lbs
PRODUCT SAFETY INFORMATION
At American Barbell we strive to offer the safest products possible and provide our customers with the best safety protocols available. These products have hardware and other items that must be inspected daily for wear/tear and tightened if required. Pull any item from use immediately that shows any sign of loosening or wear/tear. Constant maintenance of all items and disposing of products with excessive wear and tear are imperative to avoid possible injury. To see safety documentation for this product, click here.
This section doesn't currently include any content. Add content to this section using the sidebar.