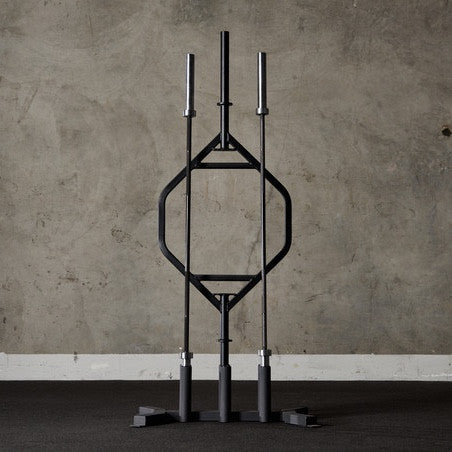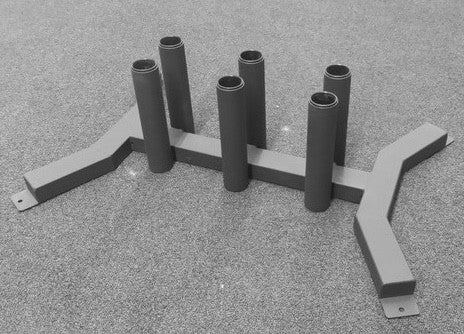 American Barbell 6 Bar Vertical Storage Rack
ST-6BAR
The American Barbell 6 Bar Vertical Storage Rack is a stable, heavy-duty storage piece that allows you to compactly store your bars in a handy upright position. This makes it an extremely useful addition to any training environment and especially useful for limited space gyms. The 6 storage tubes are lined with plastic protectors and rubber bumpers to ensure no scratches or wear on the bar sleeve when placing or removing them from storage.
The wide base on this bar storage rack ensures maximum stability even when the rack is fully loaded. The matte black urethane finish on this rack looks great while helping to strengthen the unit from wear and tear. The rack will easily support all manner of bars, including specialty bars.
Vertical bar storage is a great option for keeping your bars tidy, secure, and compact. You'll have easy and immediate access to your bars while keeping them out of the way, safe and secure. There is no assembly required with this bar rack.
Note: Your purchase of these American Barbell 6 Bar Vertical Storage Rack does not include the bars pictured. They must be purchased separately.
Vertical storage for up to 6 bars
Plastic protectors
Rubber bumpers
Wide, secure base