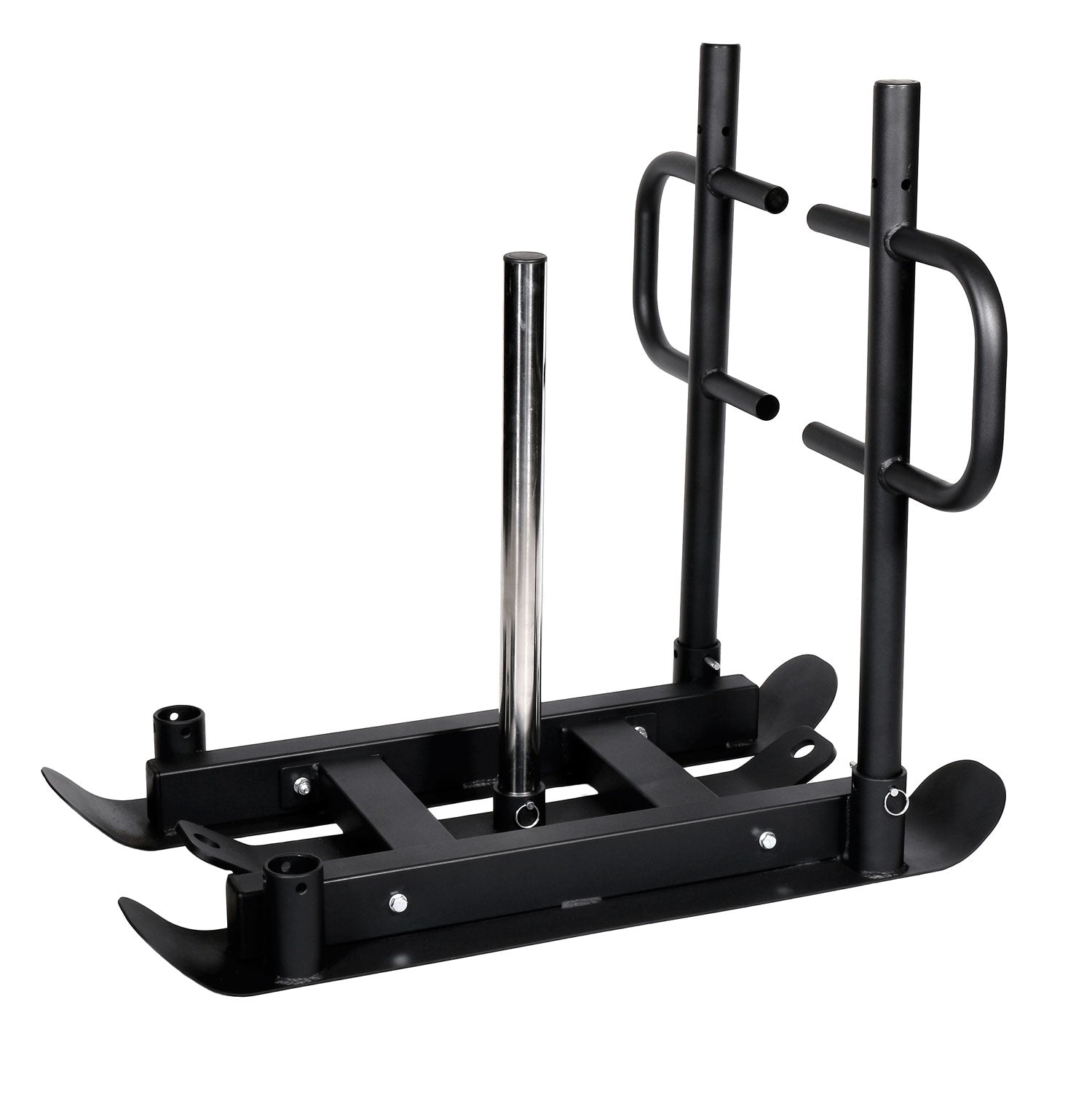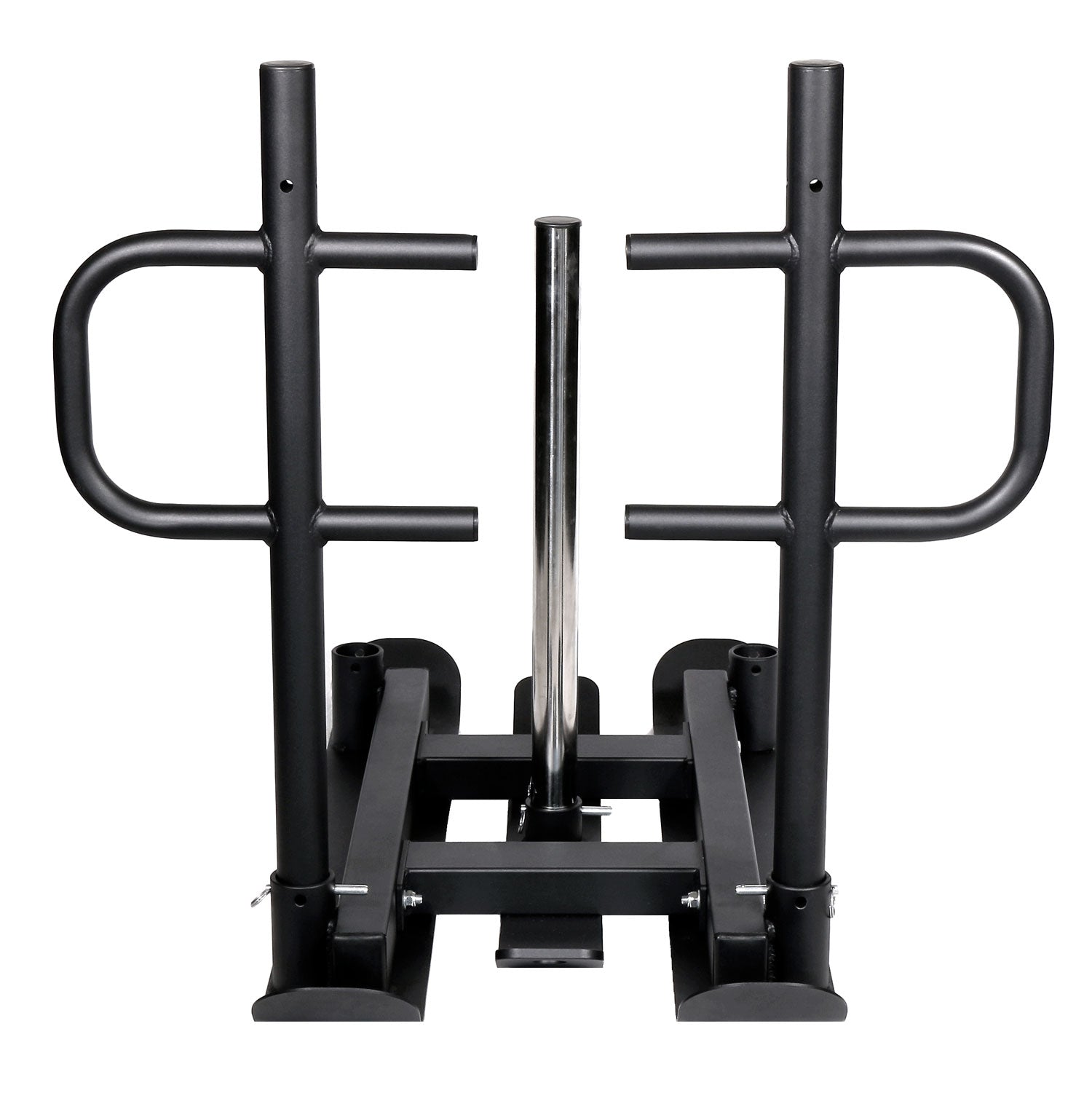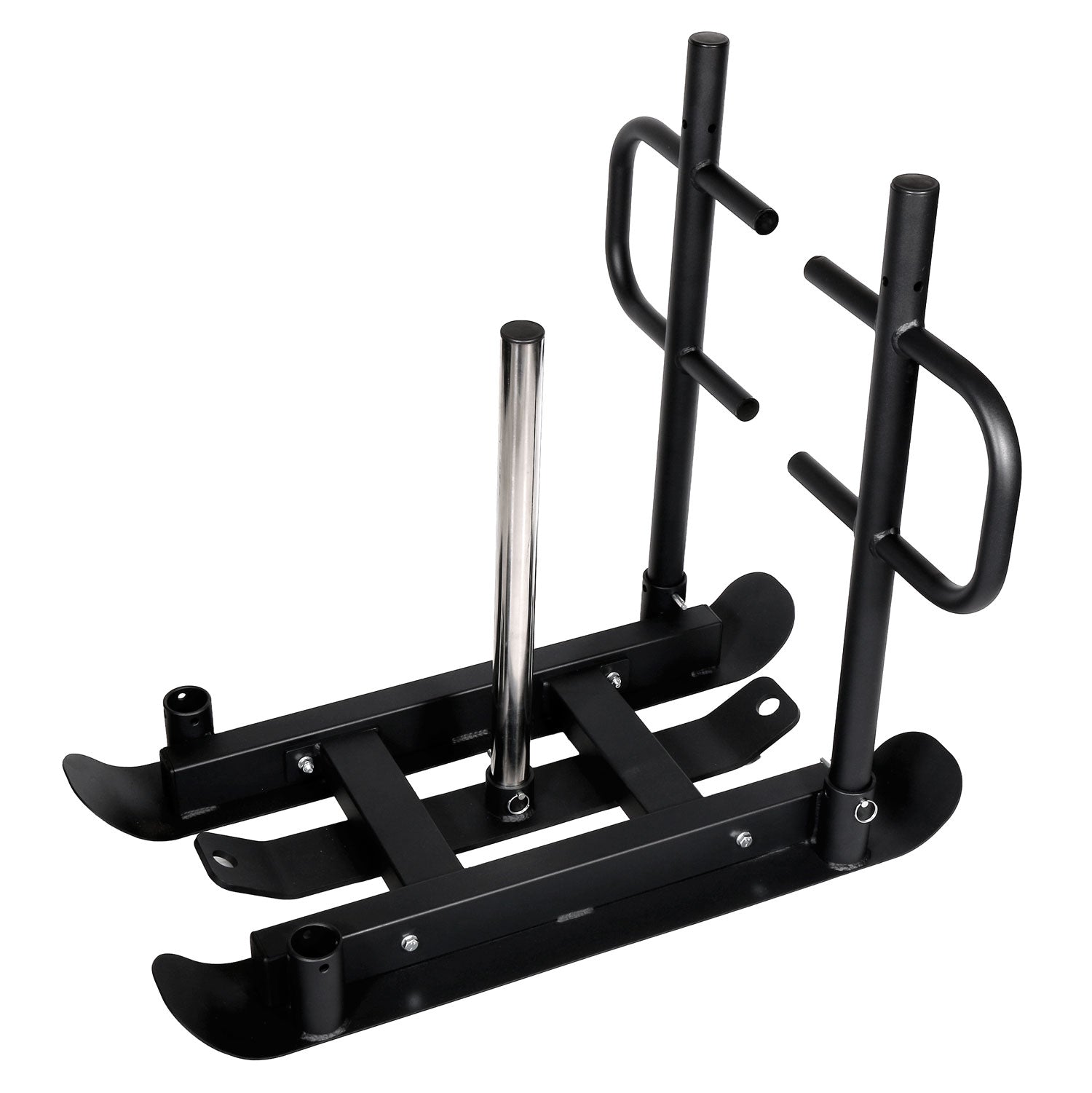 American Barbell Push-Pull Sled
SLD-M
The American Barbell Push-Pull Sled is a rugged unit that features heavy-duty premium gauge steel framing. The multiple handles on this sled are reversible, providing you with a wide array of gripping options. This sled is ideal for parallel grip push workouts, as well as high push, low push, and pull training. The thick skis on this unit provide maximum durability while the extra tall pin allows you to pile on the plates.
The American Barbell Push-Pull Sled moves well on all surfaces, including grass, allowing you to take your workout outdoors. The unit is 36 inches long and 24 inches wide. With a maximum height of 20". The total weight of the unloaded sled is 115lbs. Your purchase comes with a 10-inch tow strap* and clip.
Our push-pull sled is easy to assemble. Sled training provides a great combination of plyometrics, endurance, cardiovascular, and strength training; all rolled into one dynamic movement. This device will provide you with a punishing strength, endurance, and fat-burning workout to work every muscle of your body.
This item pairs with the American Barbell track harness and strongman harness.
Heavy-duty steel
Multiple reversible handles
Thick skis
38" long
24" wide
10" tow strap and clip included *(Straps are only available for orders purchased in the US)