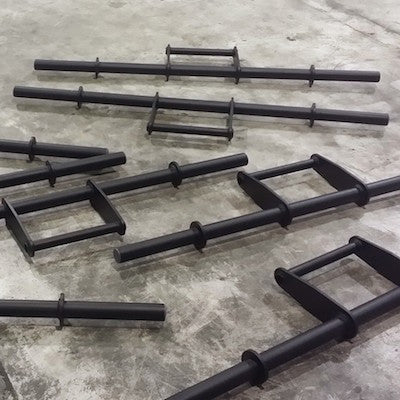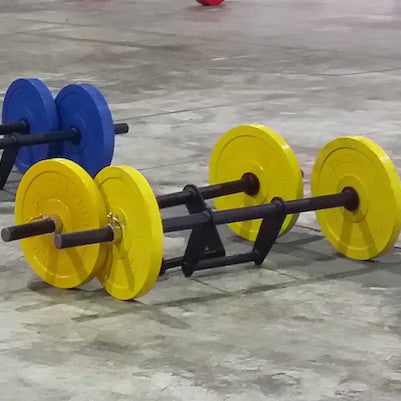 The American Barbell Farmer's Walk handles are incredibly durable, constructed from heavy-duty tubular steel. These handles are sold as a pair and feature our 'through grip' handle design to allow for the most secure grip possible. Each handle provides you with an 11-inch sleeve to allow for maximum plate loading.
The thick, rugged design of our Farmer's Walk handles allows you to load wide bumper plates without affecting your range of movement or having the plates bump into your thighs as you are walking around the gym. The handles work well with any types of plates, including cast iron plates.
The grip on the handles is enhanced by the textured powder coat and ideal handle diameter of 1.3 inches. Each handle weighs 25lbs and has an overall length of 60 inches. The loadable sleeve length is 11 inches, with a diameter of 1.3 inches.
The Farmer's Walk is a great way to increase the strength and endurance of your grip and forearms. It will also strengthen the core and enhance hip stability, which will, in turn, improve balance and coordination. Farmer Walks are also an effective exercise to strengthen the deltoids, trapezius, glutes, quads, hamstrings, and calves.
Extremely durable
'Through grip' design
Sold as a pair
60" overall length
25lbs total weight per sleeve
Load capacity 300+ LBS