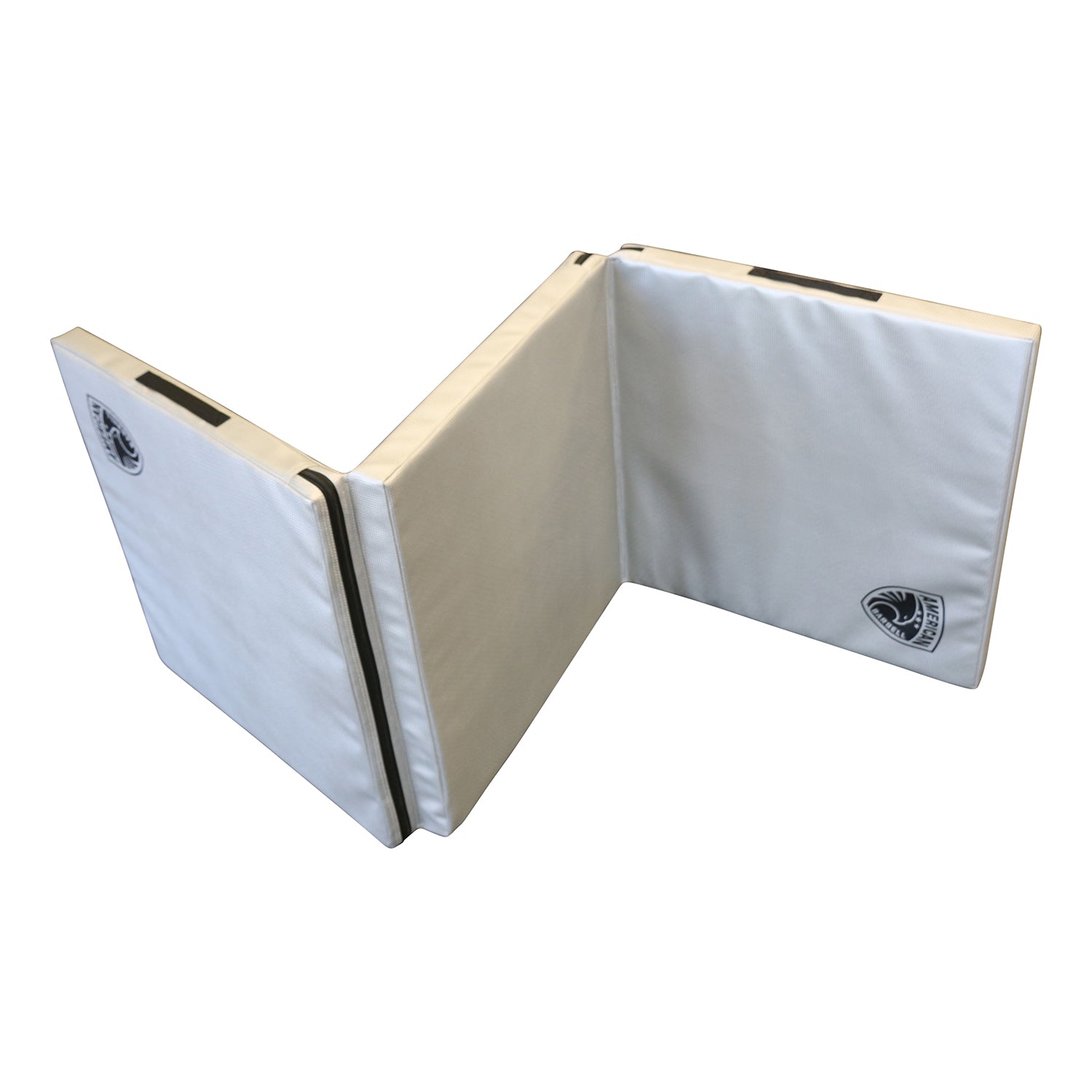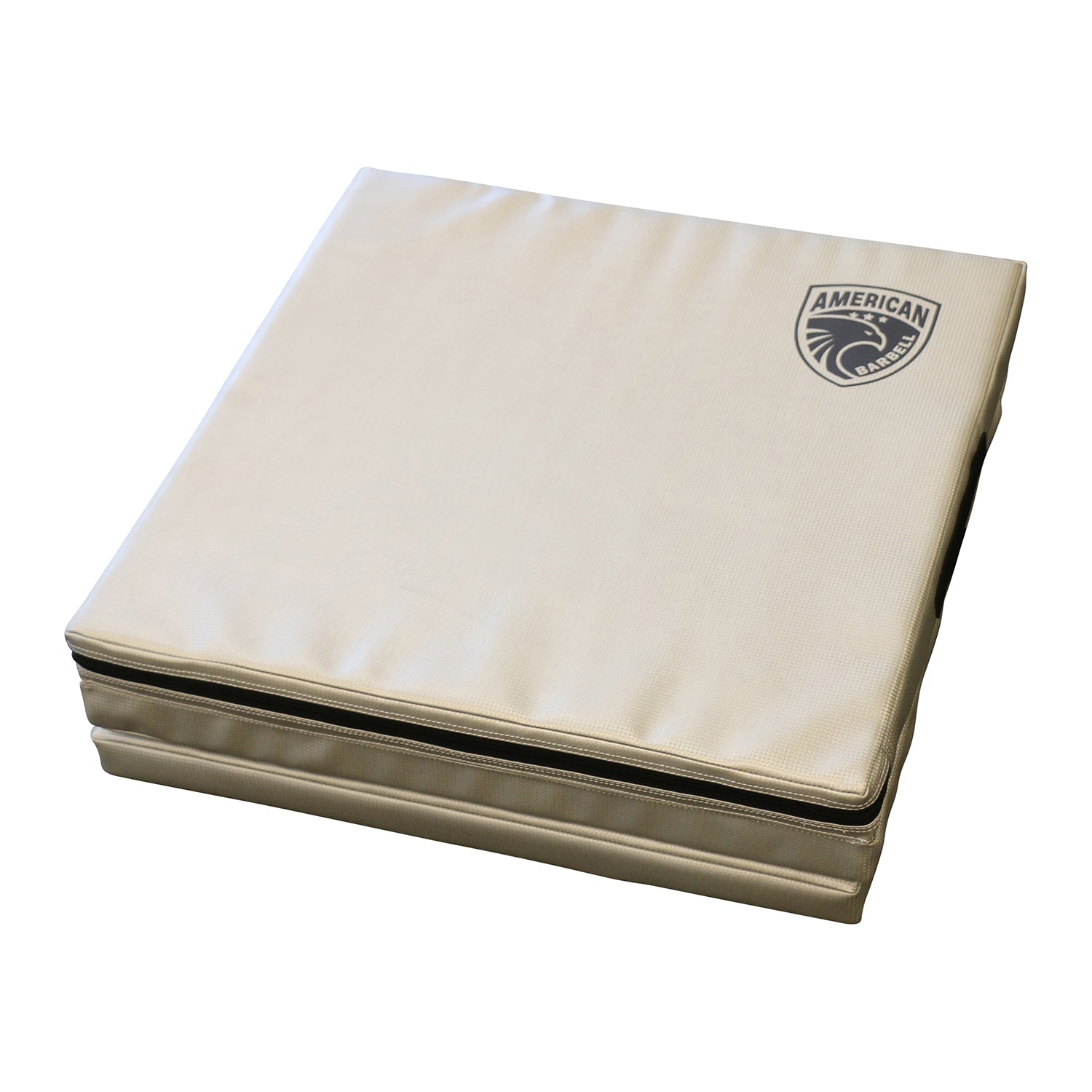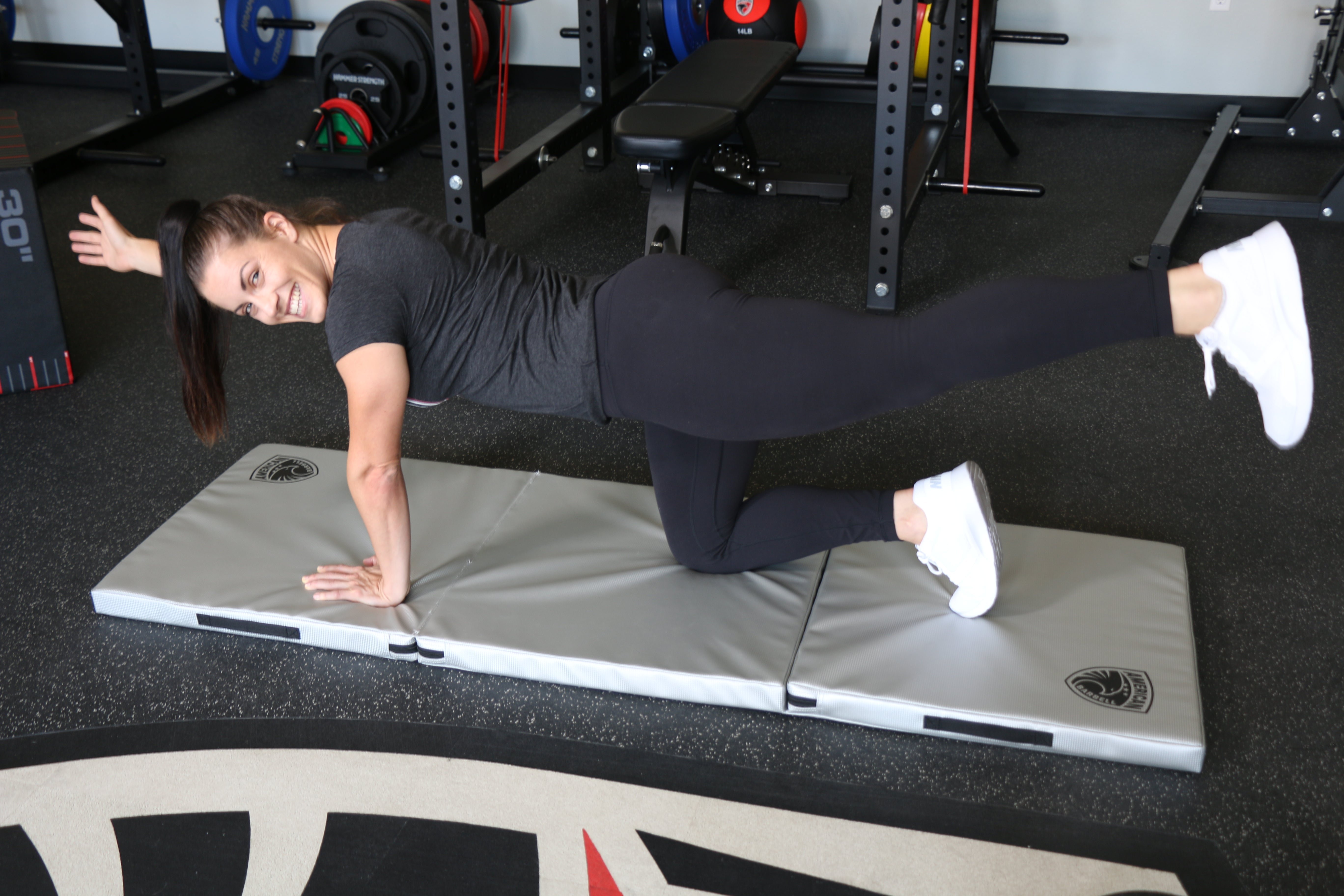 Gray Tri-fold Gym Mat
MAT-3FM
The gray trifold gym mat will make your workouts safer and extra comfortable. 
The mat is made with high-quality foam to protect your knees and joints during stretching routines. 
American Barbell's gym mats can be easily used anywhere due to its portability (tri-fold), whether it is for wrestling practice, gymnastics, or core workouts. 
Features: 
●     Durability - The mat has a vinyl surface allowing you to have safer workouts, and it's easy to clean whenever needed.
●     Thick foam - Equipped with a soft cushion allowing you to protect your knees and joints whenever you're training. 
●     Easy to carry - A Tri-fold design with handles is a convenient feature that our gym mat offers. So you can work out anywhere, anytime, on the go. 
●     High quality - Our waterproof soft thick cushion is made for long term use. The easy to clean design is low maintenance and durable. 
You can store your gym mats in your storage closet, car, or gym facilities, so you don't have to worry about portability. 
Using our gym mats will prevent you from fatigue caused by absorbing the shock associated with training on a concrete floor.