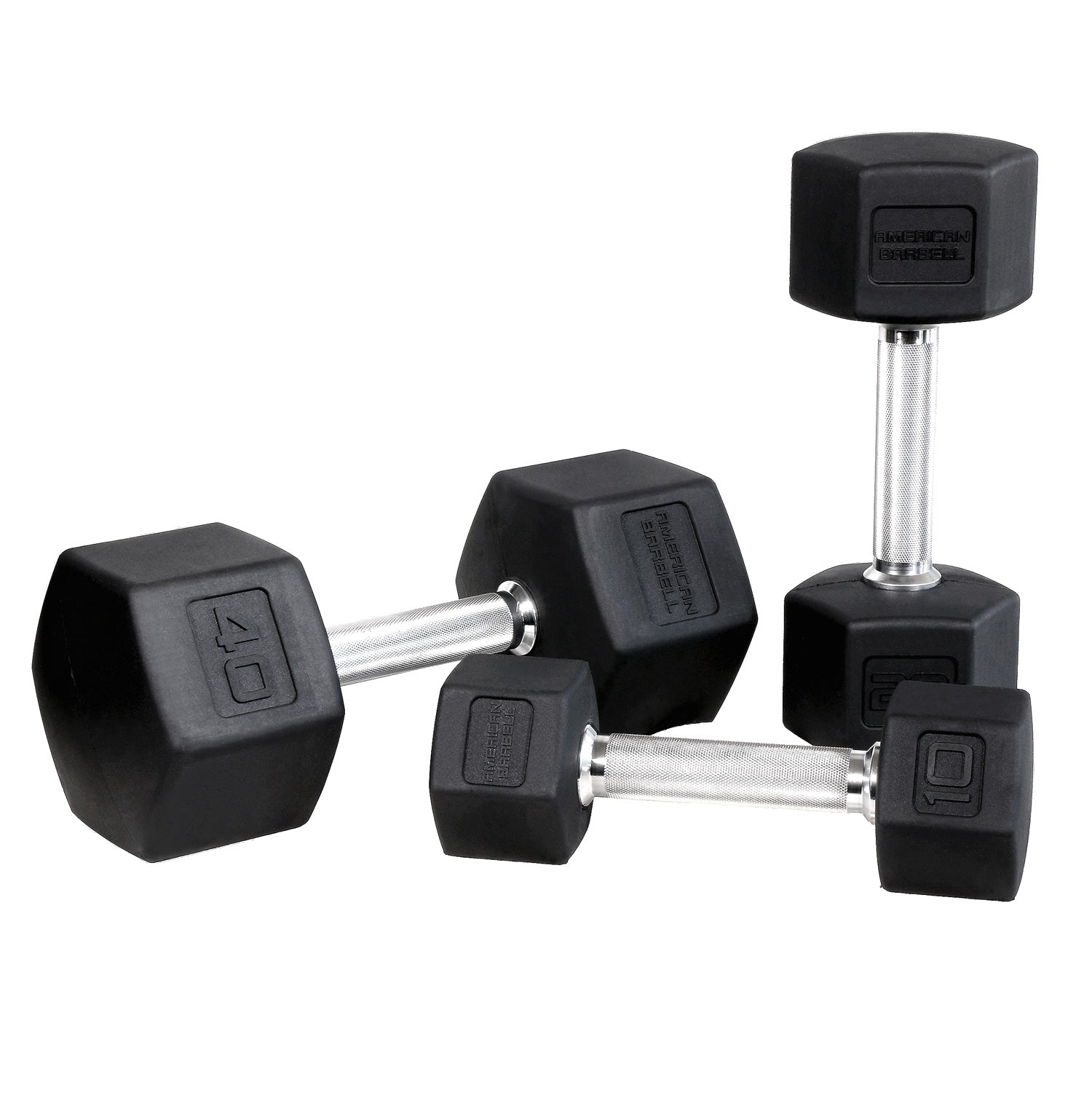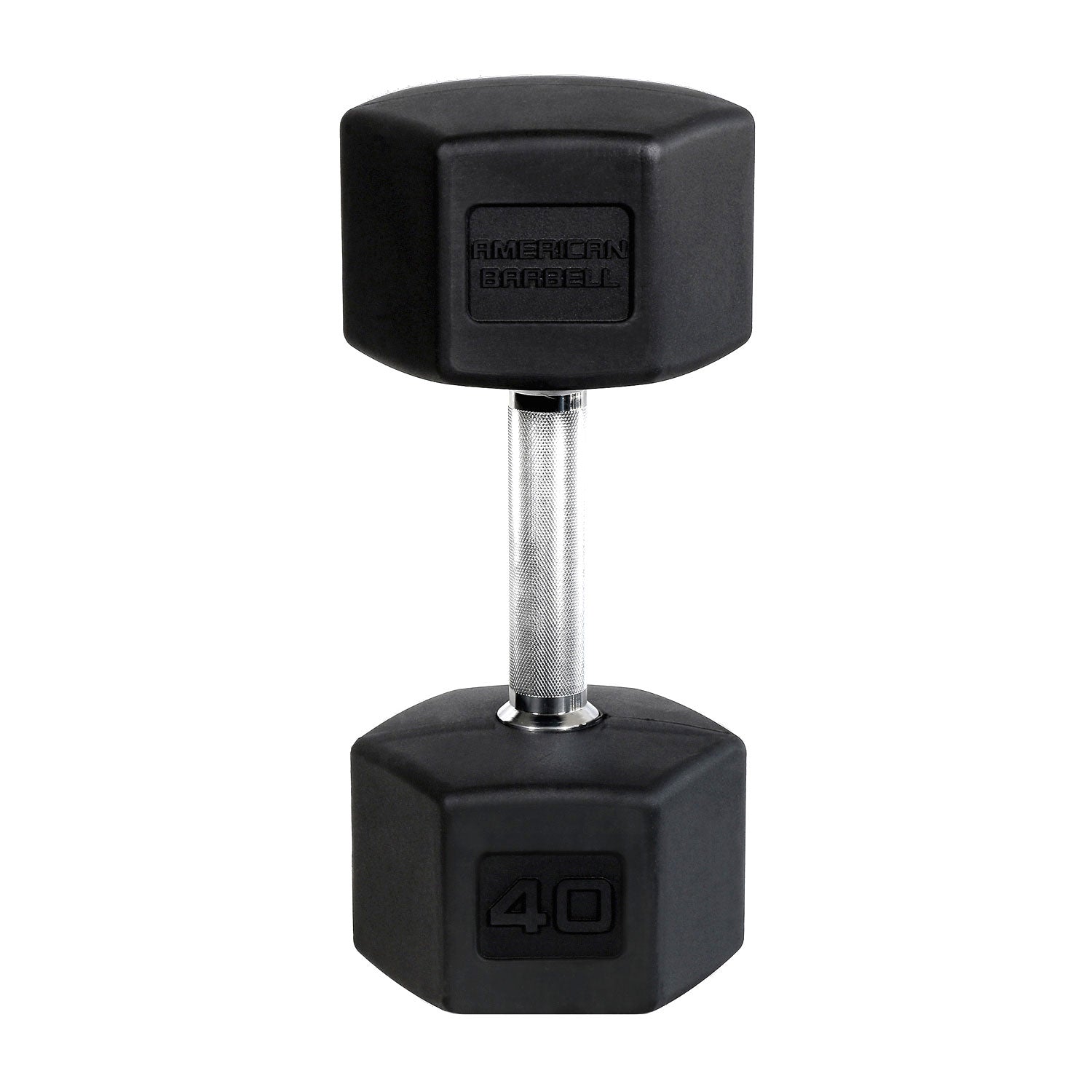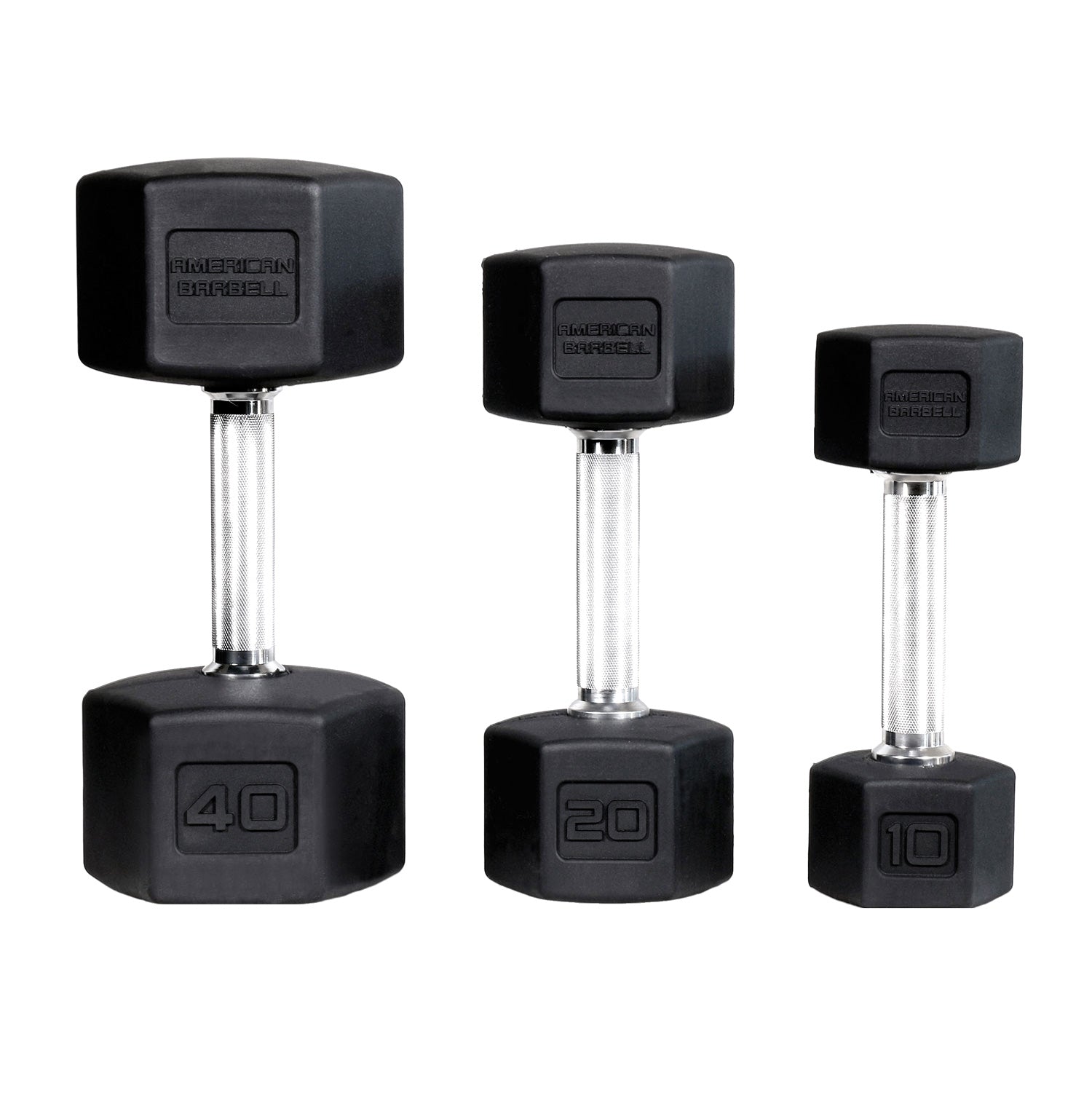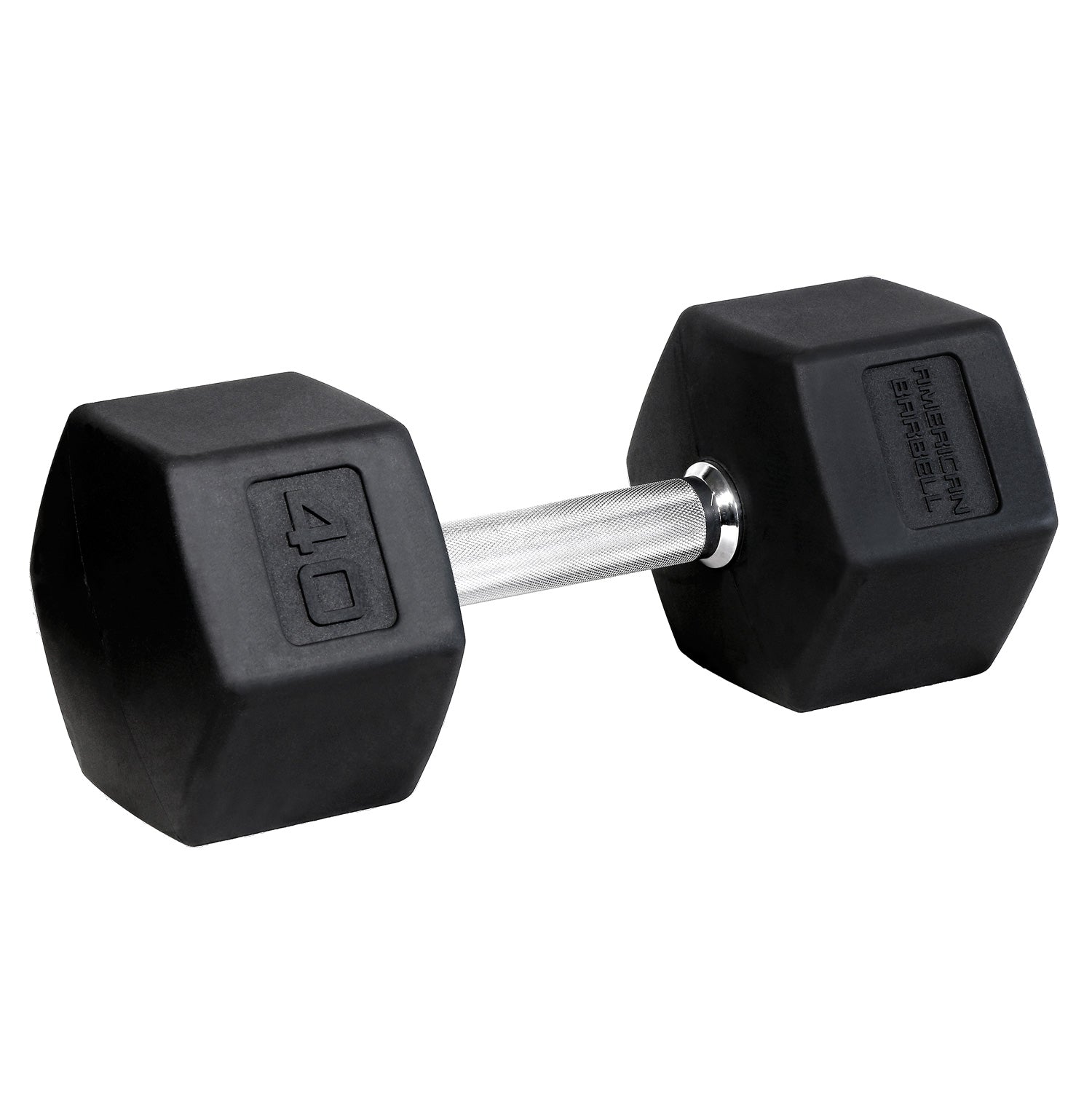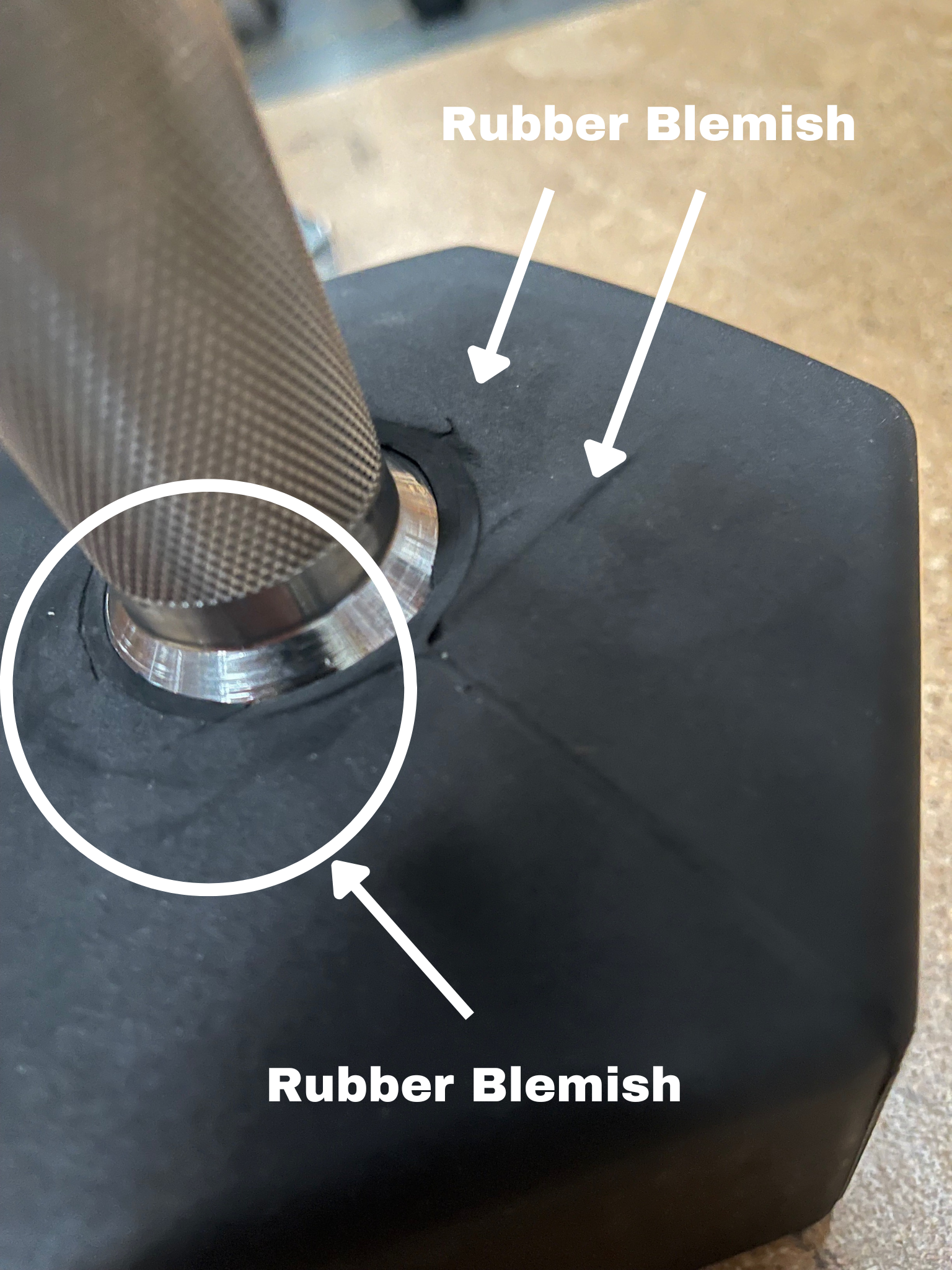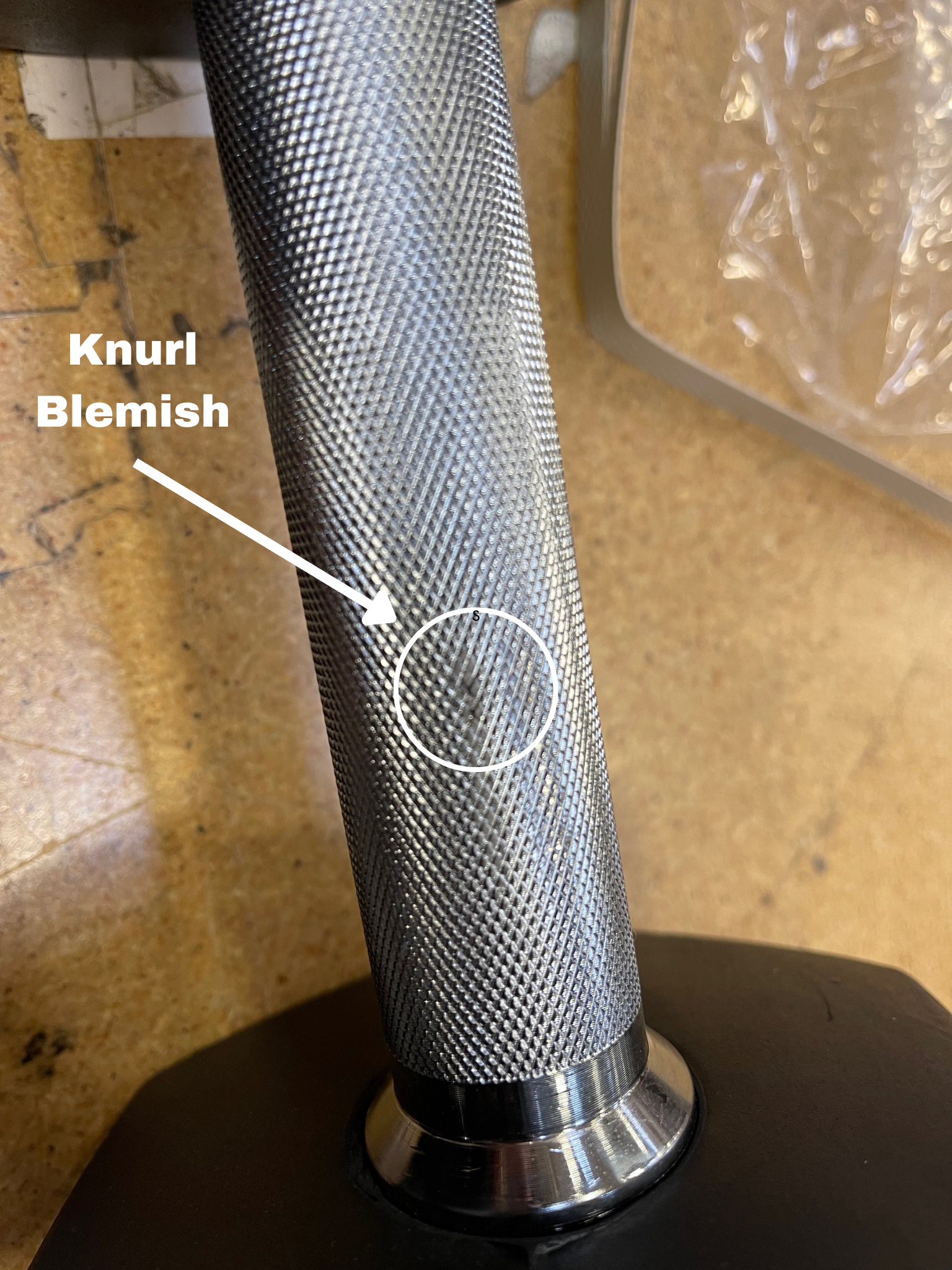 Hex Dumbbells - Blemished
BLEM-DBHX2-3-PR
Blemished items are guaranteed to arrive fully functional but may vary slightly from our 1st tier product (non-blemished). Minor cosmetic blemishes may be present. 
Click here for FAQs about Closeout & Blemished Products
The American Barbell Hex Rubber Dumbbell features a high-quality design that can help anyone minimize noise and develop better control while working out.

The ergonomic design helps support a better grip while maintaining intense, strong workout movements.

The Hex Rubber Dumbbell can be easily used to perform various single-arm and explosive movements in order to maximize strength and agility.

Main Core Features:  

● Chrome handlebar to provide extra comfortable control
● Premium low odor rubber
● Minimized noise due to accidental drops
● Ergonomic design that helps you during intense training



Chromed handle provides a solid grip during intensified training sessions.


3lb: 28mm

5-45lb: 31mm

50-100lb: 33mm
Available from 3LBS to 100LBS.
General disclaimer on non-1st tier dumbbells (i.e., blemished, discontinued or irregular – hex, Hex2 or Series 4 Red): these dumbbells are guaranteed to be fully functional but may include one or more of the following: finish blemishes, "head" blemishes, minor knurl blemishes, previous edition knurl or head markings, come with or without an AB-branded head.  Due to the considerable discount on these items they are FINAL SALE and come with NO WARRANTY.