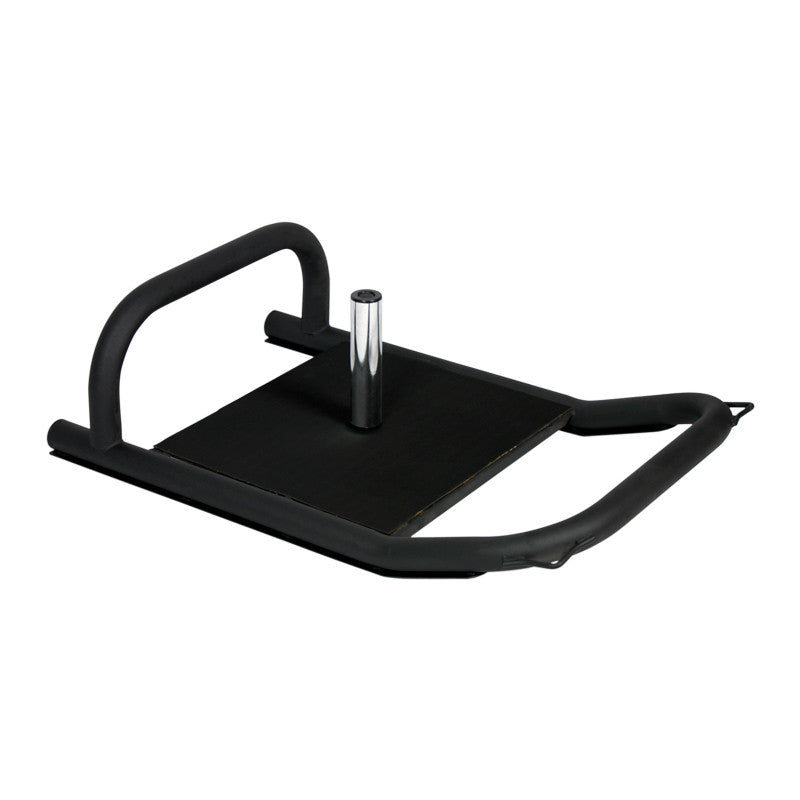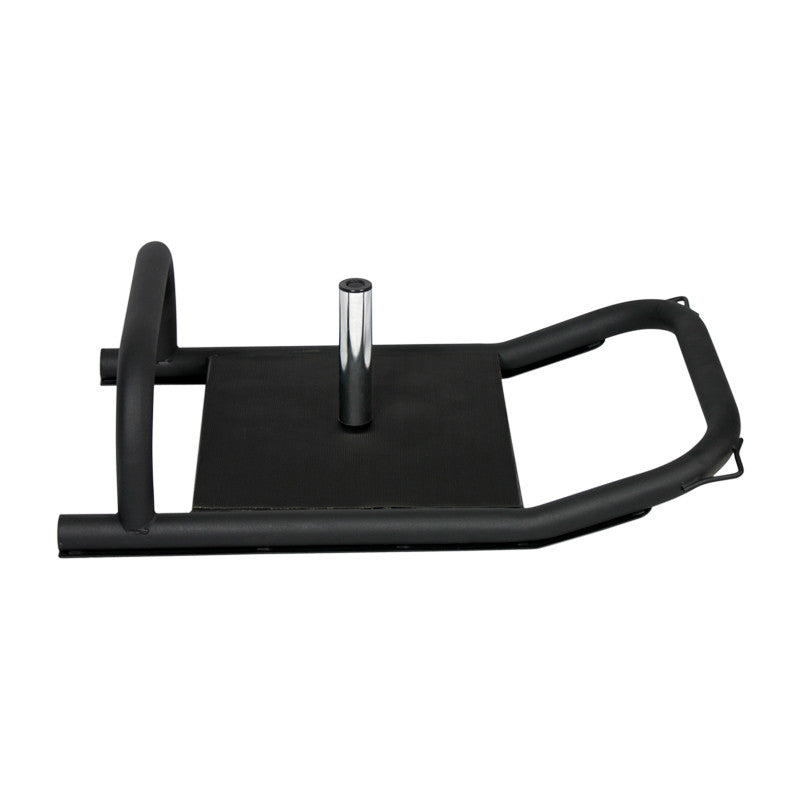 The American Barbell Low Push Sled is a heavy-duty frame made from premium grade tubular steel. It features eye hooks to allow you to attach a harness, or you can simply push it from the low-profile frame crossbar. This ergonomically designed sled is ideal for the parallel grip push and the low push.
The American Barbell Low Sled can be fitted with a track harness and strongman harness to allow you to perform sled pulls. The low profile of the sled makes it ideal for focusing your training on building explosive strength in the lower body.
The thick skis of this low push sled make it extremely durable while the undercarriage design allows it to move smoothly on any surface, including grass. The tall, sturdy weight pin will enable you to maximally load this sled for super intense training.
The sled pull is a fantastic explosive power building move that doubles as an extremely effective cardio exercise. It will work the muscles of your upper back, quads, deltoids and upper arms while also churning through a ton of calories.
Heavy-duty frame
Great for grass
Thick skis
Tall weight pin