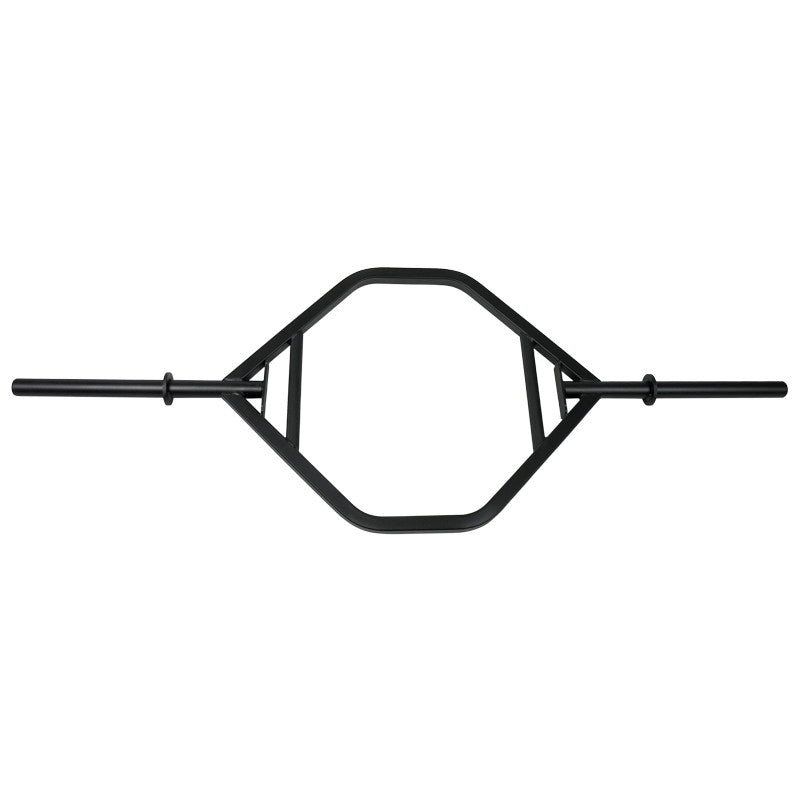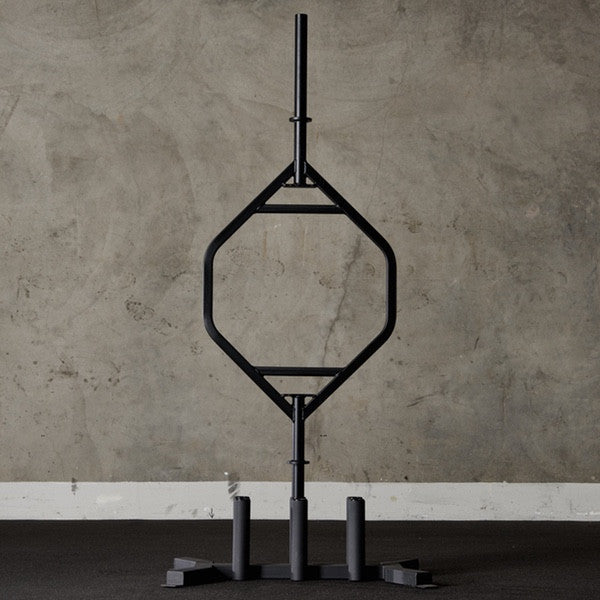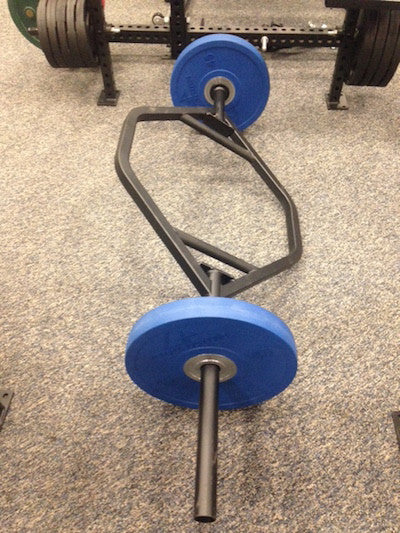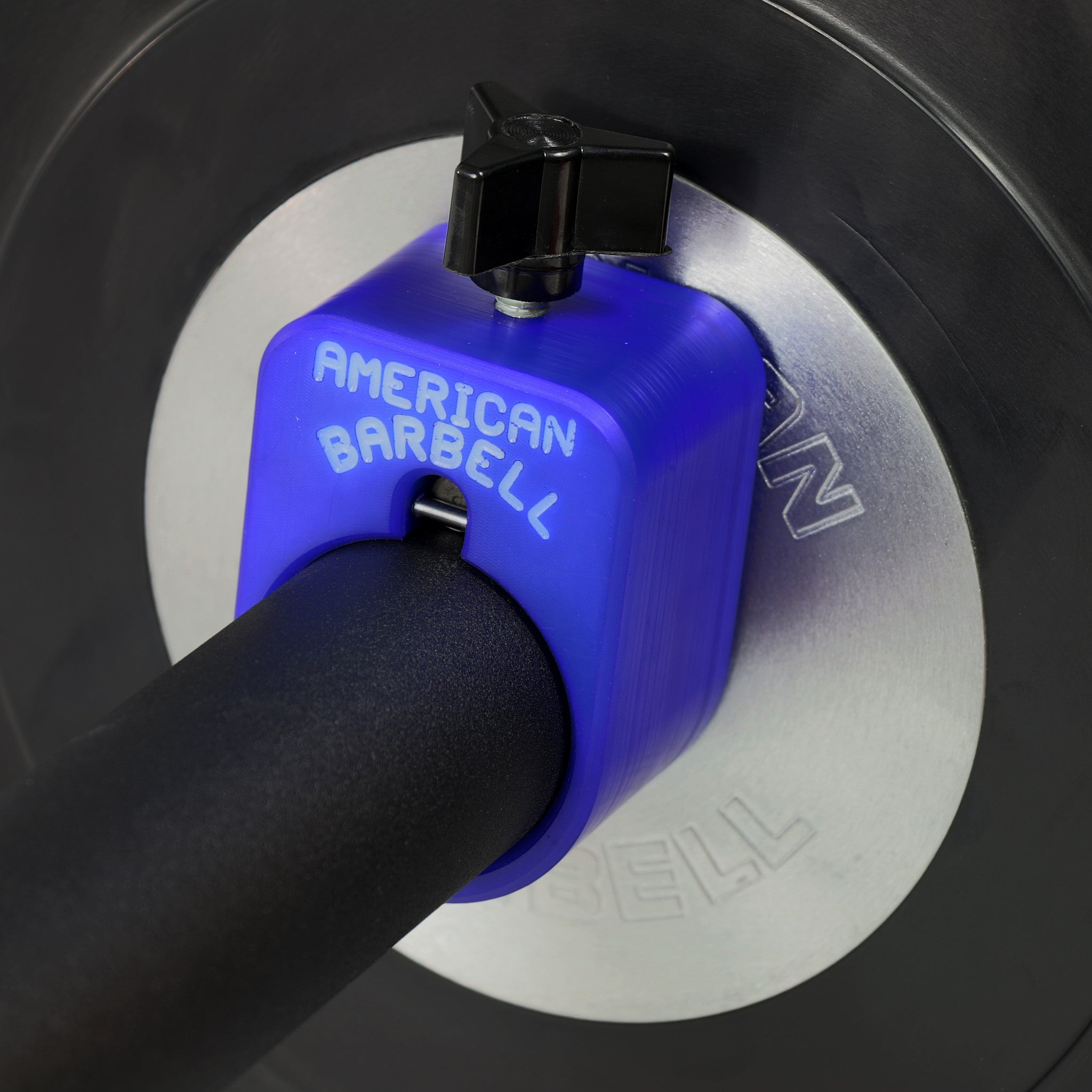 American Barbell Hex Bar
SB-HX-R
The American Barbell Hex Bar is an excellent option for those looking to switch up traditional deadlift training.  Benefits of using a Hex Bar include reduced stress on the lower back and the ability to keep the bar close to the body with ease, all while engaging the same target muscle groups.  It's also an effective tool for heavier training and a great choice for lifters new to the deadlift.  The Hex Bar is fully rackable and accepts standard Olympic diameter collars.
Length: 85"
Loadable sleeve length: 16"
Handle diameter: 1.405"
Sleeve diameter: 1.910"
40LBS
Knurled Handles
Handle Spacing: 25" on center
Fits all Olympic plates
The ProLoc Strongman collar (purchased separately) is specifically designed to fit the 1.90 standard diameter of the bar sleeves common on strongman equipment (fat bars, cambered bars, hex bars, safety squat bars, Log Bars, and farmers walk handles) This ensures greater safety and collar performance on all of your strongman bars.
Included:  1 American Barbell Hex Bar.  ProLoc Strongman collar purchased separately.