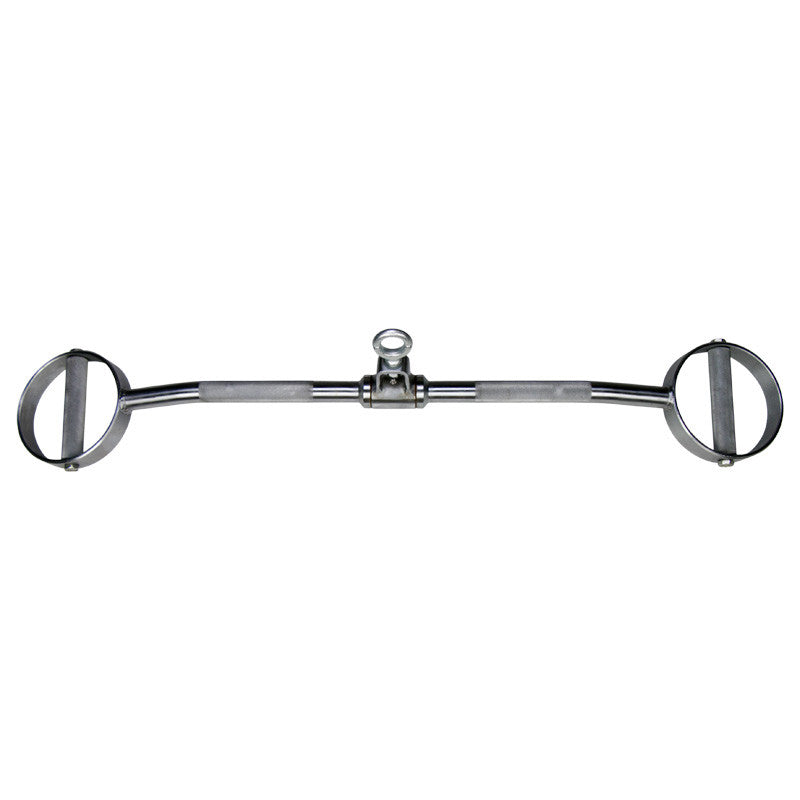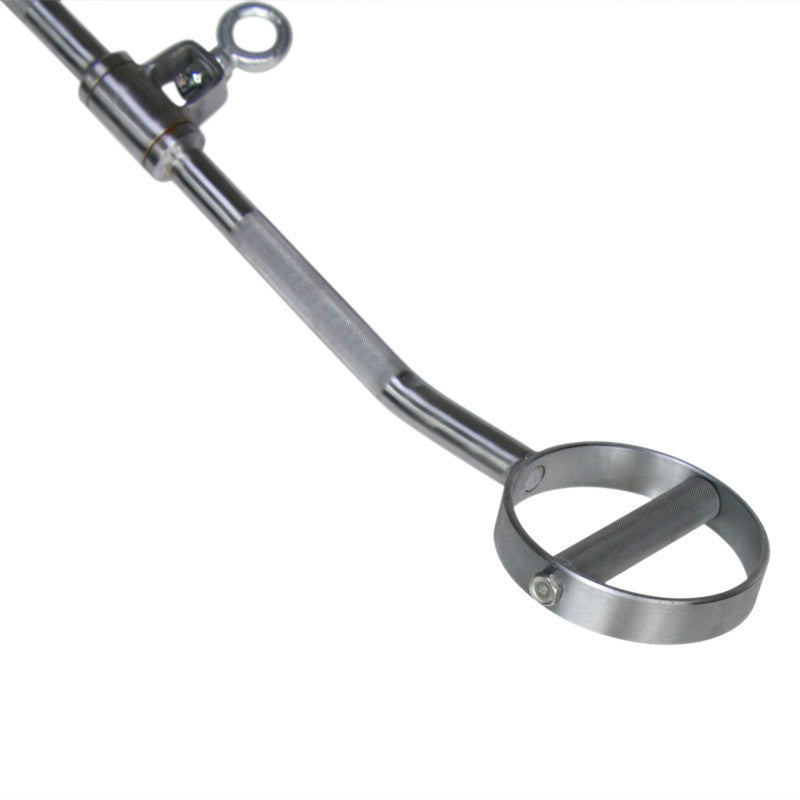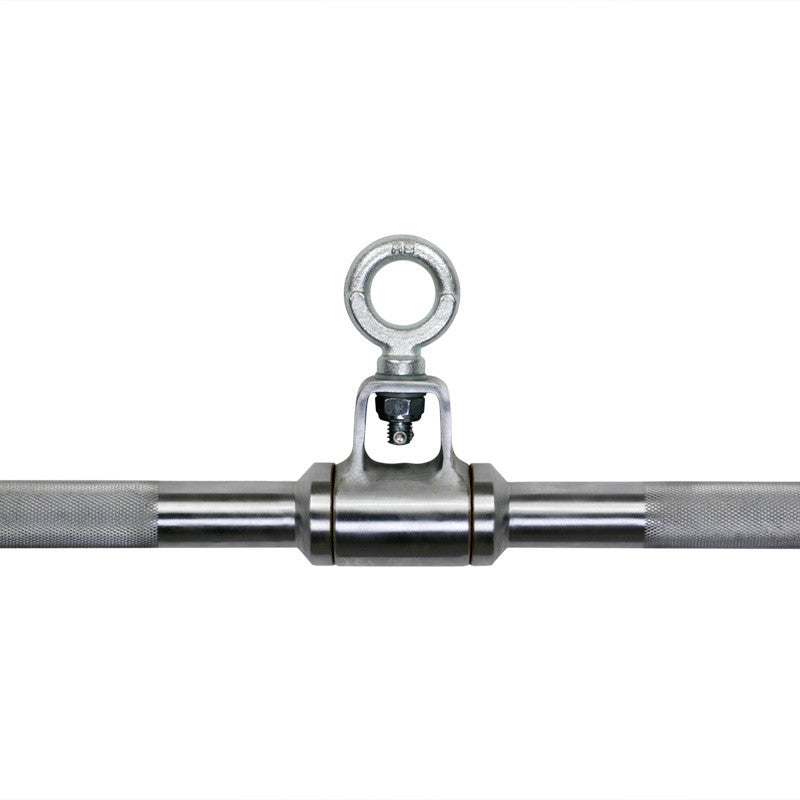 Parallel Grip Bent Lat Pulldown Cable Attachment
AT-BLP-E
This heavy-duty parallel grip bent lat pulldown attachment is designed for serious training, being made from chrome plated solid steel that feels hefty and secure in your hands. The parallel grip handles allow you to work your lats from a neutral grip (palms facing each other) when pulldowns. You can also use this attachment to perform wide grip parallel grip seated rowing type movements.
This bar provides knurling on both the circular handgrips and the bar so you have plenty of secure gripping options. The multi-axis revolving swivel design ensures smooth rotation to enhance the natural biomechanical movement of your body. An extremely heavy-duty eye-bolt ensures that the bar connects securely to the weight machine.
The angled bar ends of this lat pulldown bar provide you with ergonomically ideal hand positioning to maximally stimulate the lats and mid-back muscles when performing pulldowns. This design is also very grip and wrist-friendly to put you in the best positioning to achieve the best results from your workout. The total bar length is 34 inches with a 1-inch diameter grip thickness.
AT-BLP-E SPECS:
Product Weight: 9LB
Length: 34"
Handle Length (usable): 5.25"
Handle Diameter: 25.5mm
Solid steel with hard chrome finish
Bar length: 34"
Grip diameter: 25.4cm (1.00"]
Parallel grip
Ergonomically angled bar ends
Weight 9LBS
PRODUCT SAFETY INFORMATION
At American Barbell we strive to offer the safest products possible and provide our customers with the best safety protocols available. These products have hardware and other items that must be inspected daily for wear/tear and tightened if required. Pull any item from use immediately that shows any sign of loosening or wear/tear. Constant maintenance of all items and disposing of products with excessive wear and tear are imperative to avoid possible injury. To see safety documentation for this product, click here.
This section doesn't currently include any content. Add content to this section using the sidebar.