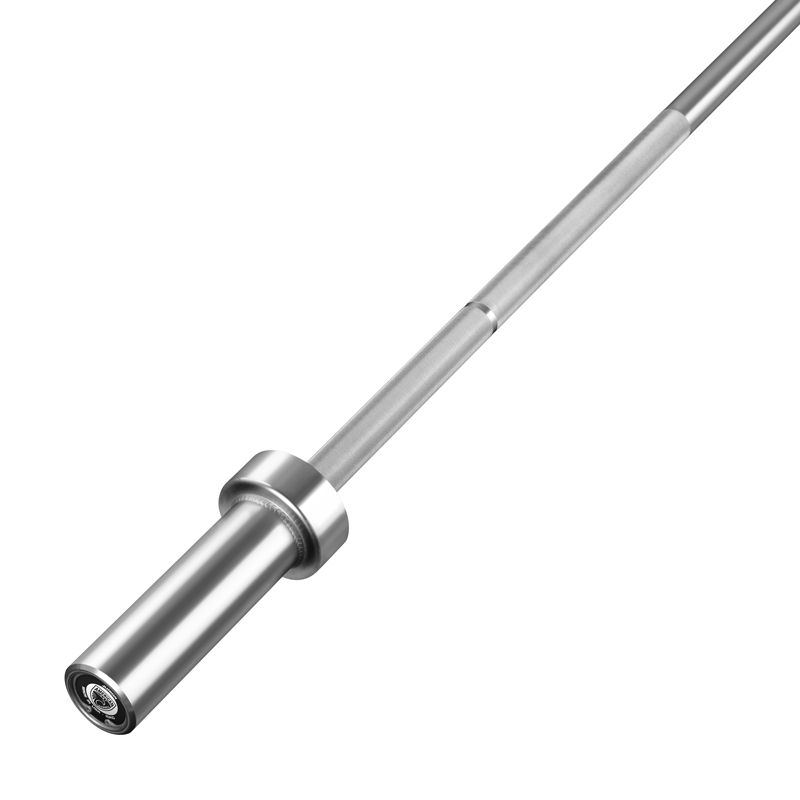 10KG Junior Performance Training Bar
OB10-CH-IWF
The 10KG Junior Performance Training Bar is of the same precision quality and construction as some of our most elite barbells. This is an excellent tool for the junior or beginning lifter and can be used for a variety of training applications. The distance between the collars is the same as a competition barbell, so there's a smoother transition as the lifter advances.  The bar shaft and sleeves are coated in hard chrome for added durability.
The bar shaft is made from precision ground alloy steel. The strength of the shaft is tested with every shipment of raw material to ensure we have a consistent 180,000 PSI tensile strength. This attention to detail also allows for an excellent whip and long-term performance of our bars.
The bar sleeves are precision welded to eliminate failure. Each sleeve is coated with a hard chrome for protection against dropping. Sleeves rotate around high strength composite bushings used in aircraft and automotive industries for smooth rotation.
Application: Weightlifting, Olympic Weightlifting, Technique Training 

Bushing System

Weight: 10KG

Diameter: 25MM

Length: 1693MM

Loadable Sleeve Length: 6.175"

Center knurl: No

Knurls Marks: Dual Ring

Shaft: Precision ground alloy steel with a hard chrome coating 

Sleeve: Precision ground steel with a hard chrome coating

Tensile Strength: 180K

IWF Specification

Made in USA

Precision welded sleeve offers superior durability

Higher tensile strength than most Junior Bars available

Warranty: Limited Warranty*