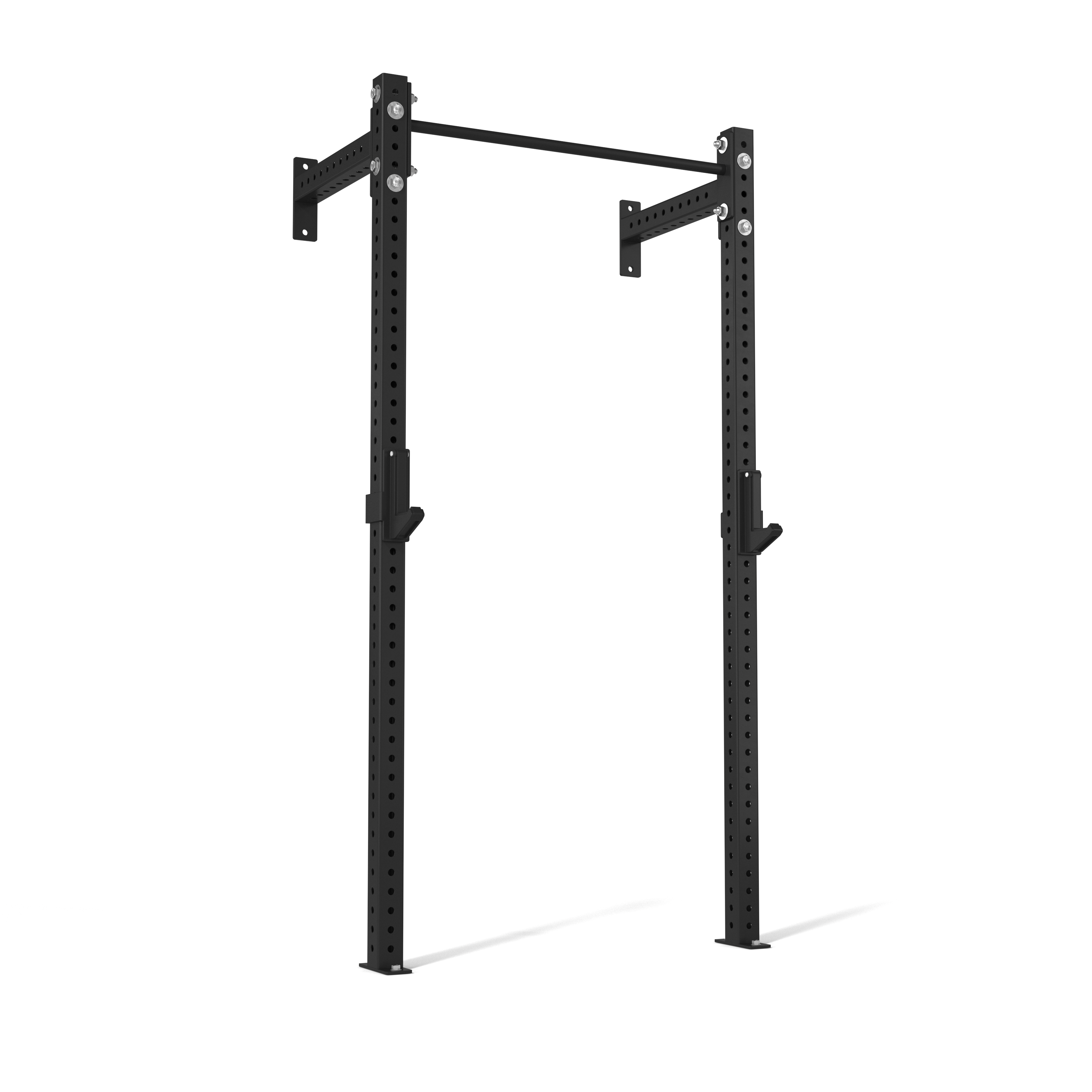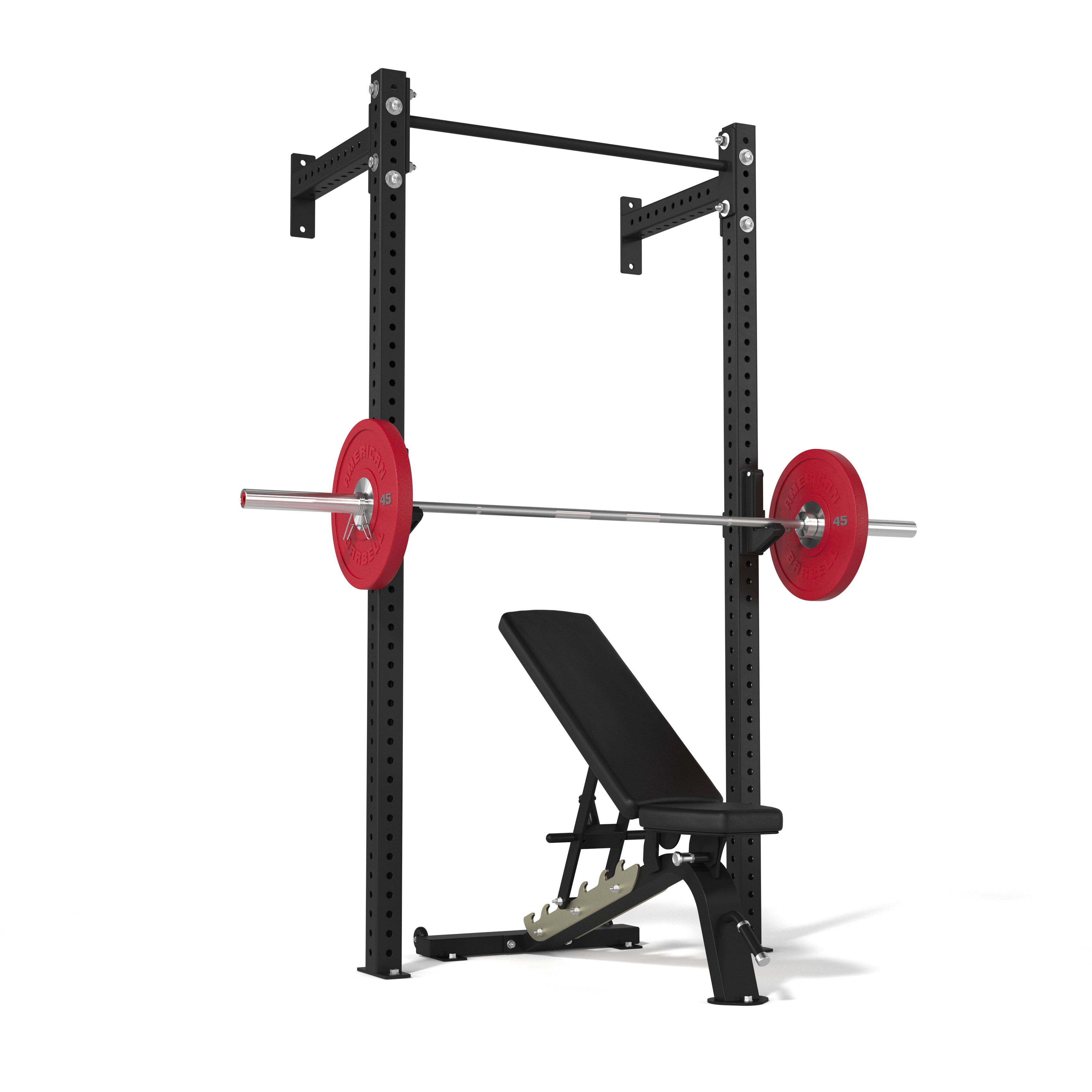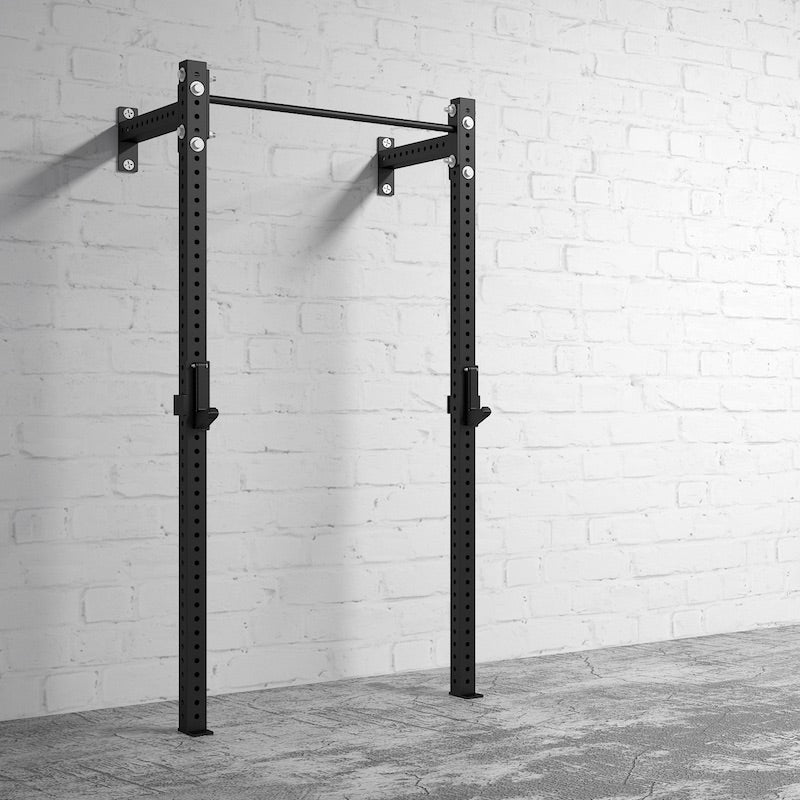 American Barbell Garage Gym Rack
GGR-3X3-7FT
The American Barbell Garage Gym Rack is an ideal choice for a home gym user restricted by limited floor space.   This rack is available in 3x3 11 gauge steel, and includes J-Hooks.  Plastic protection on both sides of the J-Hooks helps protect the bar and uprights from scratching and wear.  It is easy to install, and is only 2' deep for a compact installation in tight spaces.  This simple, compact design provides you with 2 pieces of equipment in one, including a pull-up bar and squat stand. This piece has all of the characteristics of similar competitor "slim" racks, but with higher quality materials at a lower price point.
Construction: 3x3 gauge steel with 3/4" hardware 
Modular design makes it easy to expand and reconfigure
Includes J-Hooks
Unit must be anchored to the floor
7' or 8' Standard Height
48" Wide
24" Deep
Olympic Bars, Weight plates, and accessory exercise items pictured within the Rack product photo are not included and must be purchased separately.  
Safety Document
At American Barbell we strive to offer the safest products possible and provide our customers with the best safety protocols available. To view the safety documentation for this product, click here.