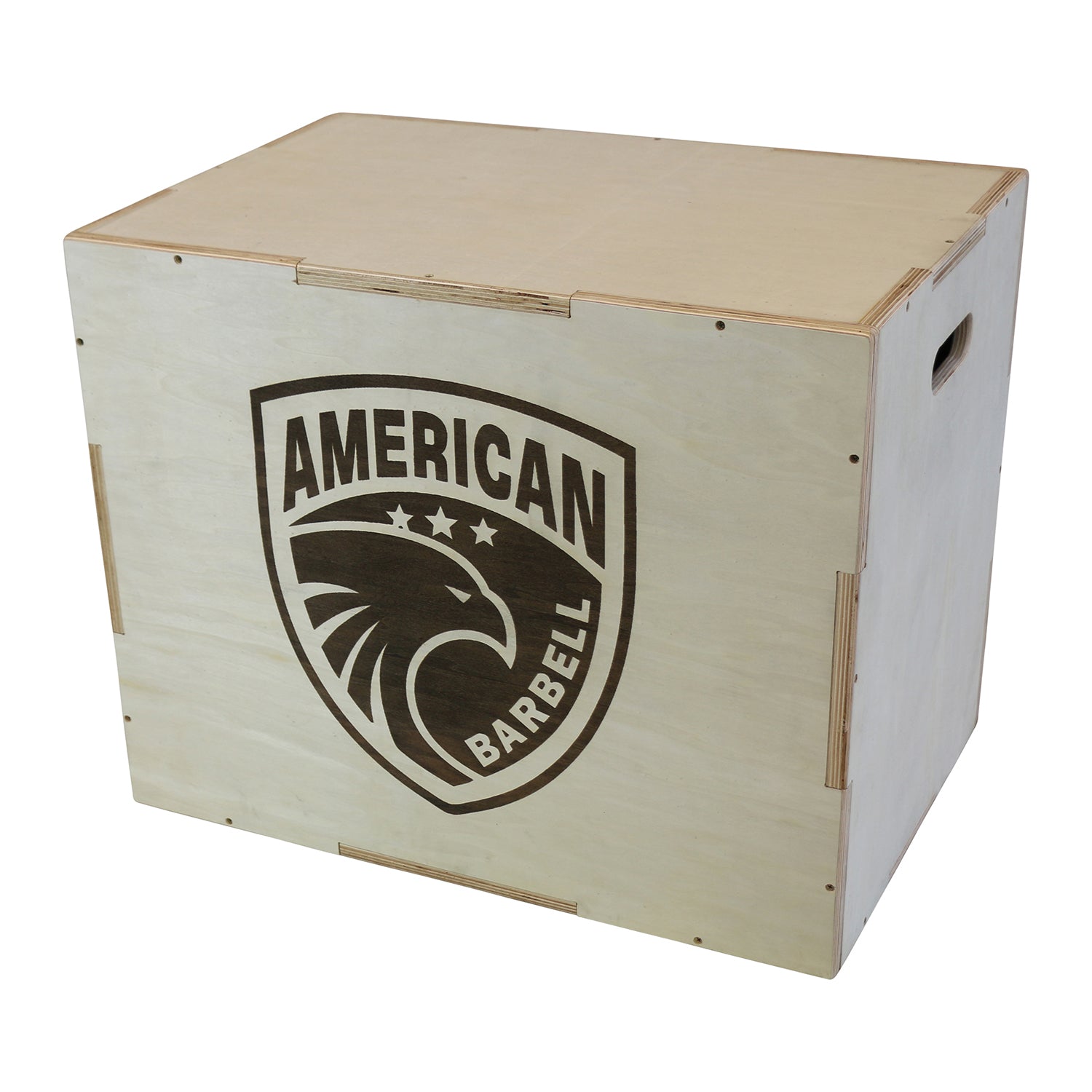 American Barbell Wood Plyo Box - 30x24x20
PB-W
The American Barbell Wood Plyo Box is a heavy-duty box that is built for intense training. The puzzle piece design of this box makes it ideal for flat-pack shipping. Putting the box together is quick and easy. The combination of the thick birchwood ply and inner bracing ensures that this box will stand the test of time. The box measures 30 x 24 x 20 inches, providing you with three different jump box heights.
Our wood plyo box features cut outside handles for ease of transportation.
Jump training on a plyo box is an ideal form of plyometric training. This type of training improves the reaction time of your concentric, eccentric, and isometric muscle groups while also improving your cardiovascular endurance and burning calories to burn off body fat.
Box jumps provide an ideal entry into plyometric exercise. To perform this exercise effectively load by hinging back and swinging the arms back to load the lower body. Then jump with both feet to the top of the box. You can then either stand up to a neutral position or immediately reverse your action to return to your start position.
Heavy duty
Flat Pack shipping
Easy assembly
30 x 24 x 20"
Cut outside handles
SAFETY WARNING: Do not use this jump box without a spotter.  Use only on Rubber flooring surfaces; any other surfaces can be a slip hazard.