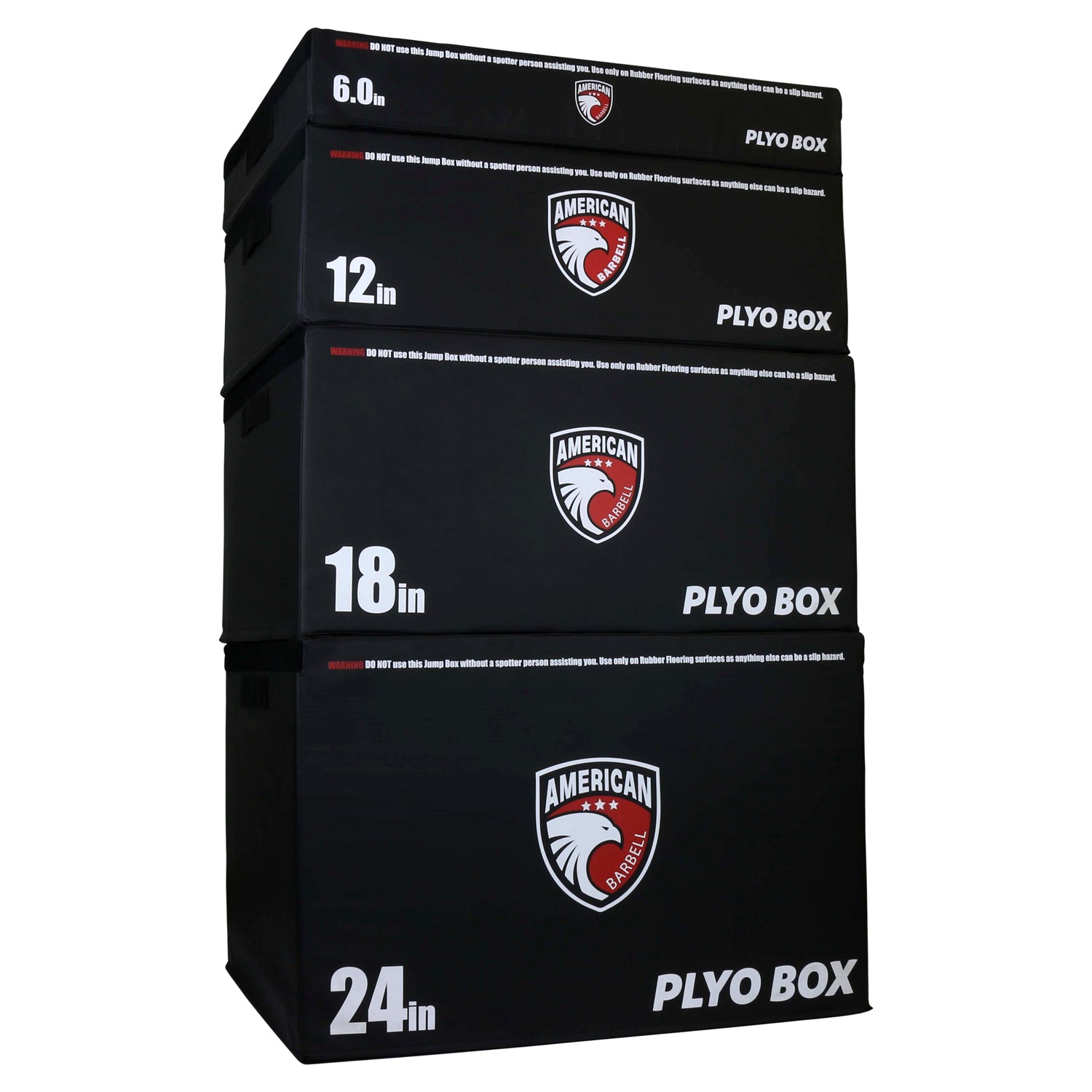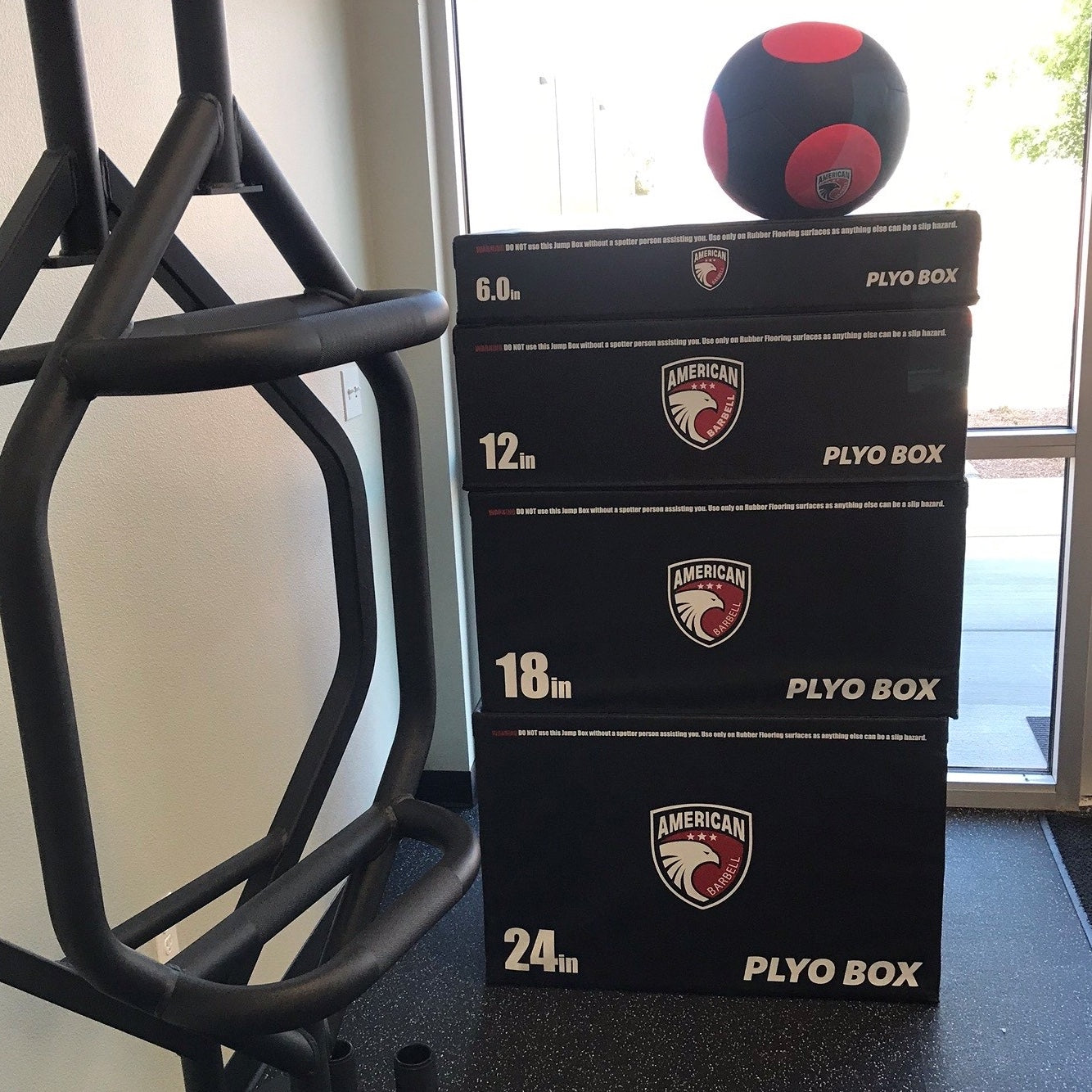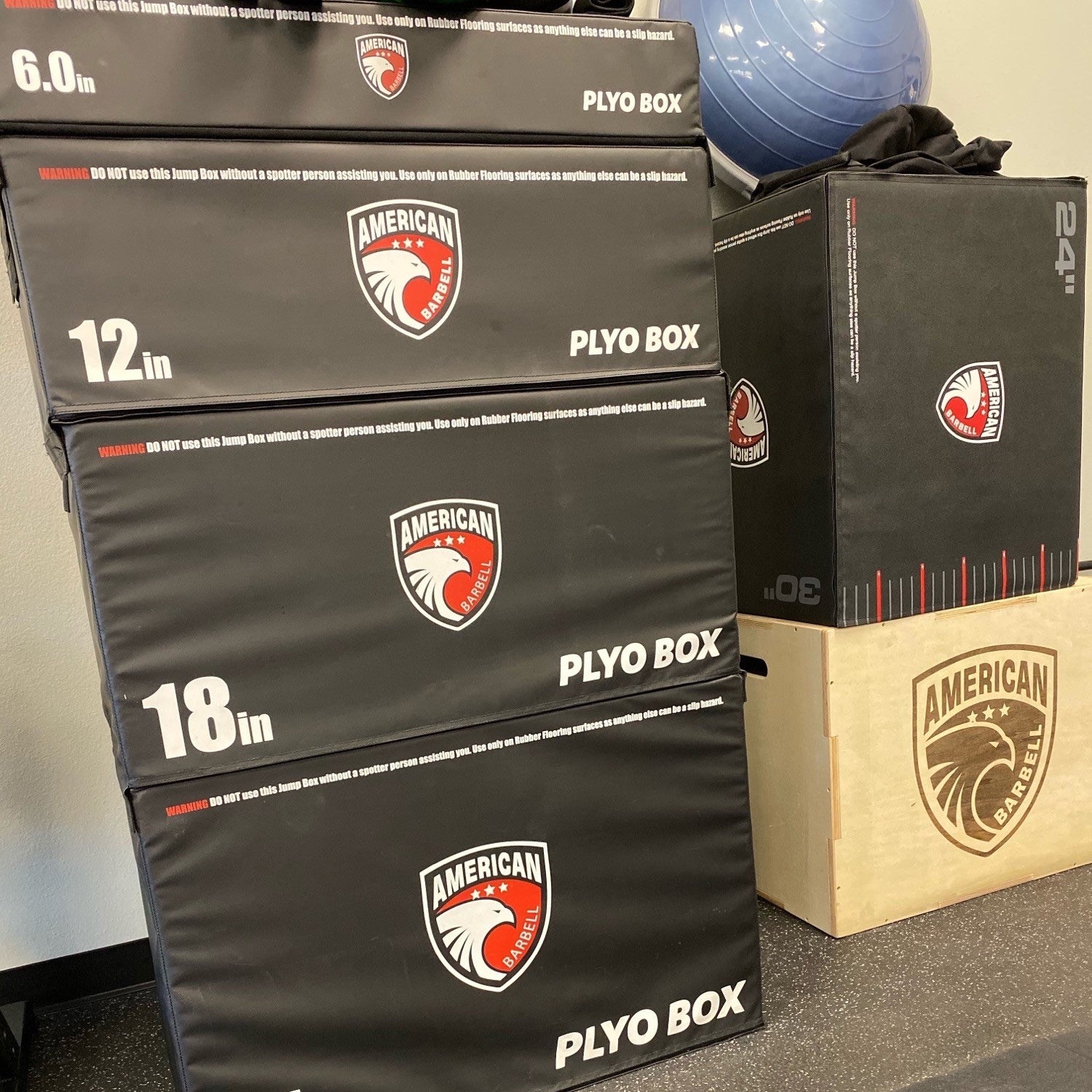 Stackable Rectangular Plyo Box Set
PB-RECT-SET
Our Stackable Rectangular Plyo Box Set is a versatile box stack for athletes to develop explosiveness, increase vertical jumping ability, and for promoting overall leg strength, as well as its use for various conditioning exercises.

It features an anti-slip design that stacks securely with the use of industrial velcro to decrease the chance of any mishap and provides a landing surface high enough to train max vertical jumps.

The anti-slip feature is useful for performing plyometric exercises, and at the same time, provides a softer surface for athletes concerned with joint care.

Features:

● Provides stability and balance
● Anti-slip design
● Lightweight, so you can carry it anywhere in the gym
● Built with high-density foam to ensure durability and comfort
● Can be used stacked or individually for different height options

Heights:

6", 12", 18", 24"

SAFETY WARNING: Do not use this jump box without a spotter.   Use only on Rubber flooring surfaces; any other surfaces can be a slip hazard.