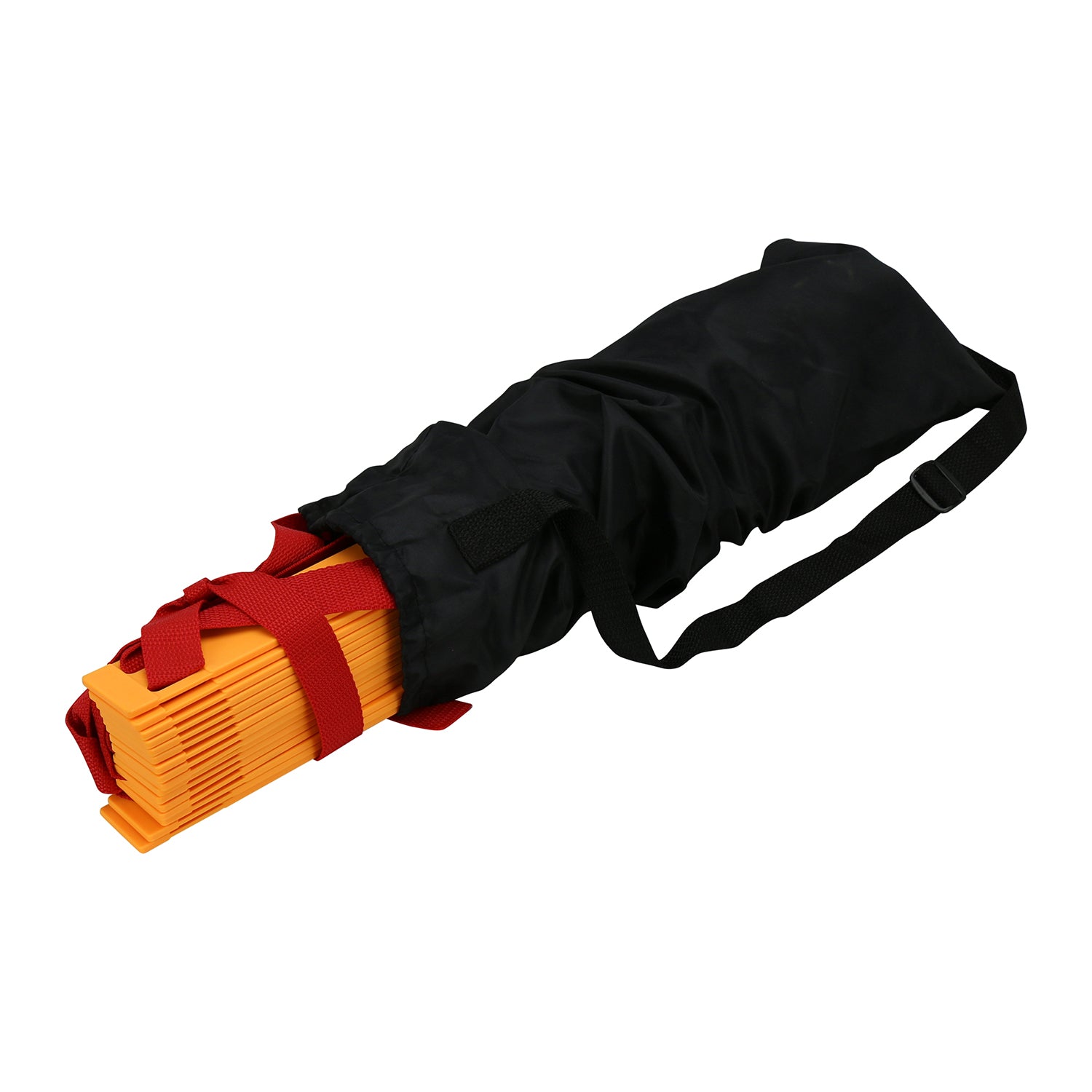 Agility Speed Ladder
LADDER
Finding the right type of workout can be pretty stressful. An exercise that is engaging, fun and burns fat at the same time, which the agility ladder can provide.

An agility ladder is an essential tool for athletes that wants to focus on improving their foot speed, agility, and coordination, thus making one faster in their sport.

● Improved athletic performance: Optimal for football, soccer, tennis, badminton, basketball drills, leg strength, core skills, balance, rhythm, and speed.

● Carry bag included: Train anytime and anywhere on the go by using the carrying bag that is included.
 ● 8 Meters Long with 16 Sections

Our agility ladders are great for conditioning exercises which can prepare training solutions for sports athletes in order for them to improve their confidence and build their skills.

The agility ladder can also be used both indoor and outdoor training.