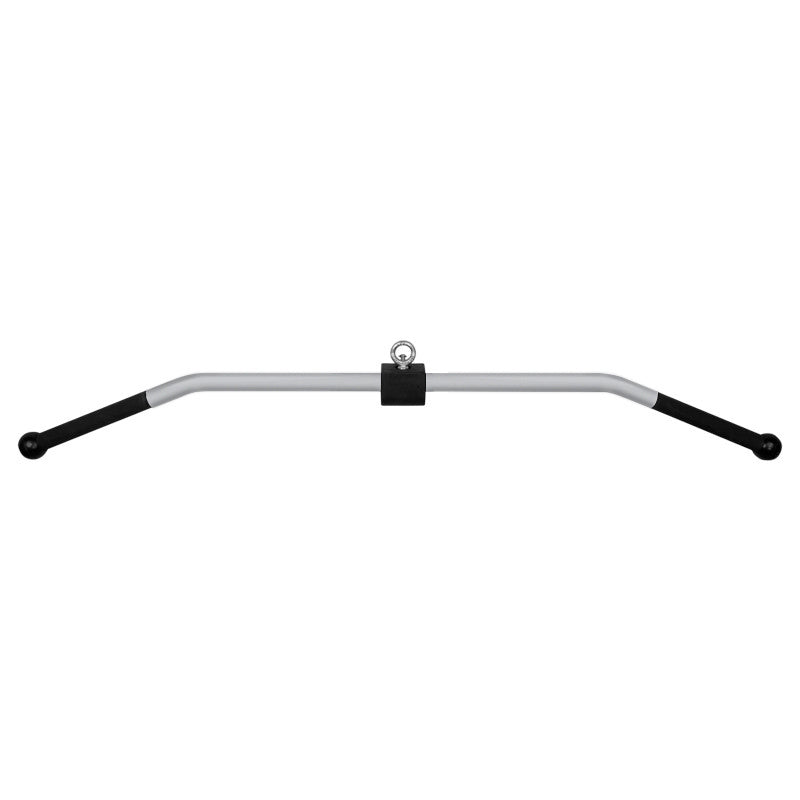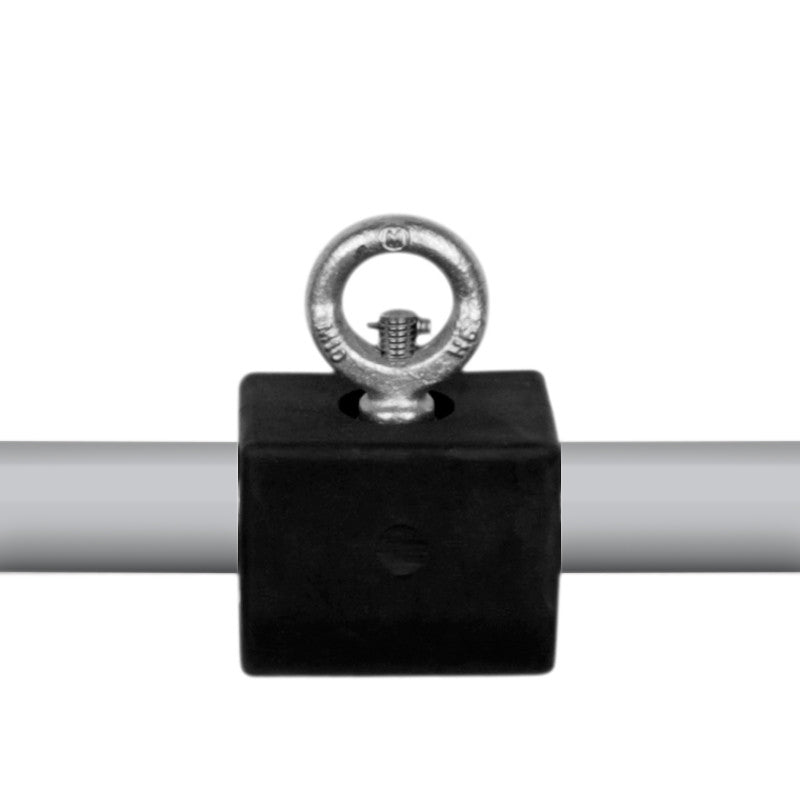 Lat Pull-Down Bar Cable Attachment
AT-LPB
These lightweight High Strength Aluminum Attachments were developed in 2003 and are 66% lighter than steel attachments but have a higher tensile strength. They incorporate a Urethane coated handle that is so durable we have never had a single replacement request in 17 years. Additionally, they have composite bushings at rotational points and tamper-proof features built into every attachment. One important extra benefit found in these lightweight attachments is that they can be used on adjustable pulley systems. Heavier steel attachments can fall unexpectedly when the weight stack pin is pulled, striking the user. Another industry first from American Barbell. 
Constructed from high-strength aluminum and proprietary over-molded urethane, the Lat Pull-Down bar ensures a perfect grip and long-lasting durability.  48" in length. Proudly made in the USA.

Please call for availability.  Ships in 3-4 weeks.
PRODUCT SAFETY INFORMATION
At American Barbell we strive to offer the safest products possible and provide our customers with the best safety protocols available. These products have hardware and other items that must be inspected daily for wear/tear and tightened if required. Pull any item from use immediately that shows any sign of loosening or wear/tear. Constant maintenance of all items and disposing of products with excessive wear and tear are imperative to avoid possible injury. To see safety documentation for this product, click here.