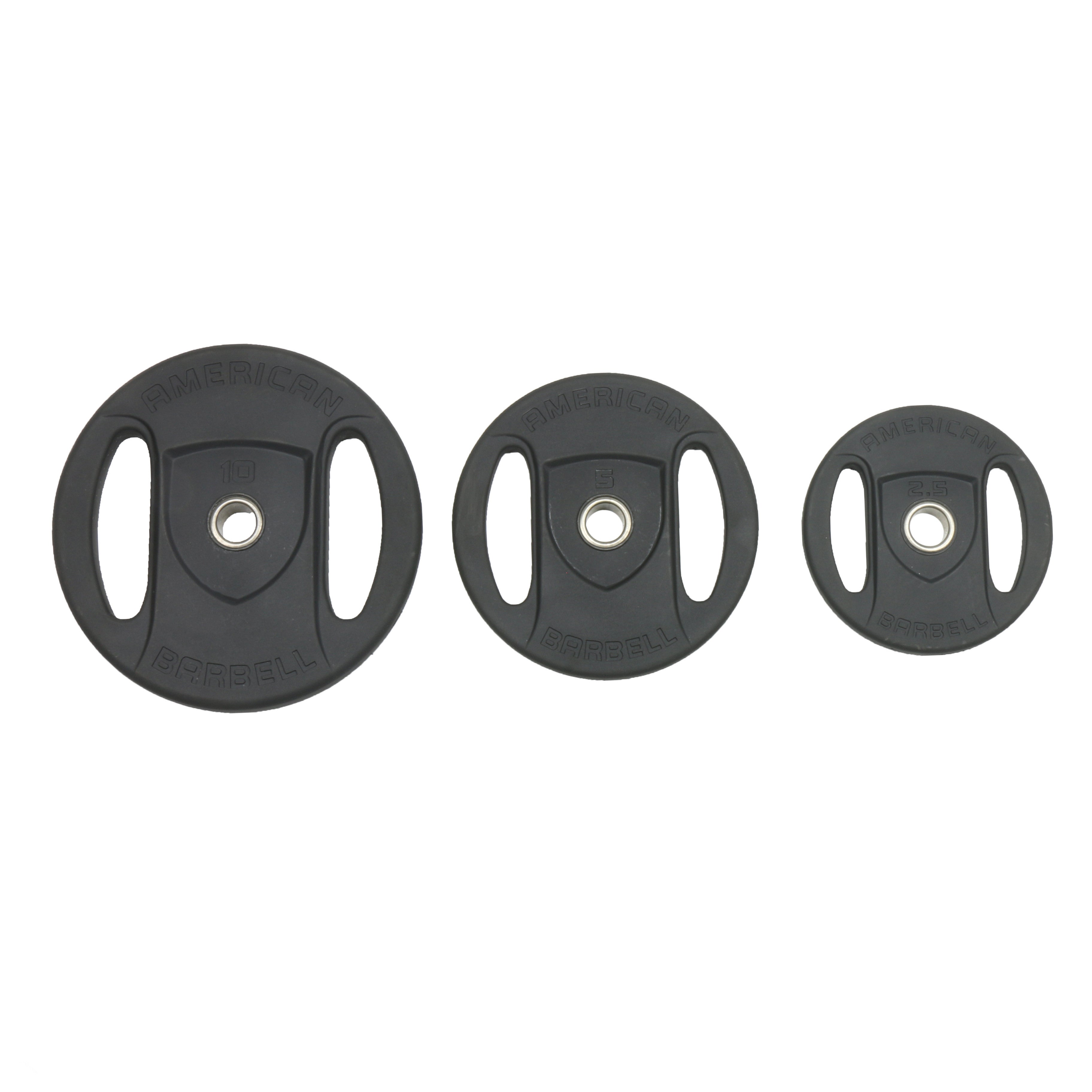 American Barbell Club Strength Plates (1" DIAMETER HUB/INSERT)
CSP-2.5B
The American Barbell Club Strength Plates feature a urethane surface as opposed to rubber. American Barbell is the innovator in using urethane coverings on weight plates. Our German made urethane is considerably more durable than rubber, and also free of the strong odor that is part of the rubber plate experience. The plates are scuff resistant and are unlikely to damage the floor or other equipment when dropped.
These plates feature large T-grips, making it easy to load the weight plates on the bar. American Barbell Cub Strength weight plates are slip-resistant and feel very grippy in hand.
American Barbell Club Strength Plates pair perfectly with our T-Grip Lite Bars. These plates are available as 2.5lb. 5lb, 10lb, and 20lb options.
Urethane coating
1" diameter
T-Grip handles
Odor resistant
Slip-resistant
Very grippy