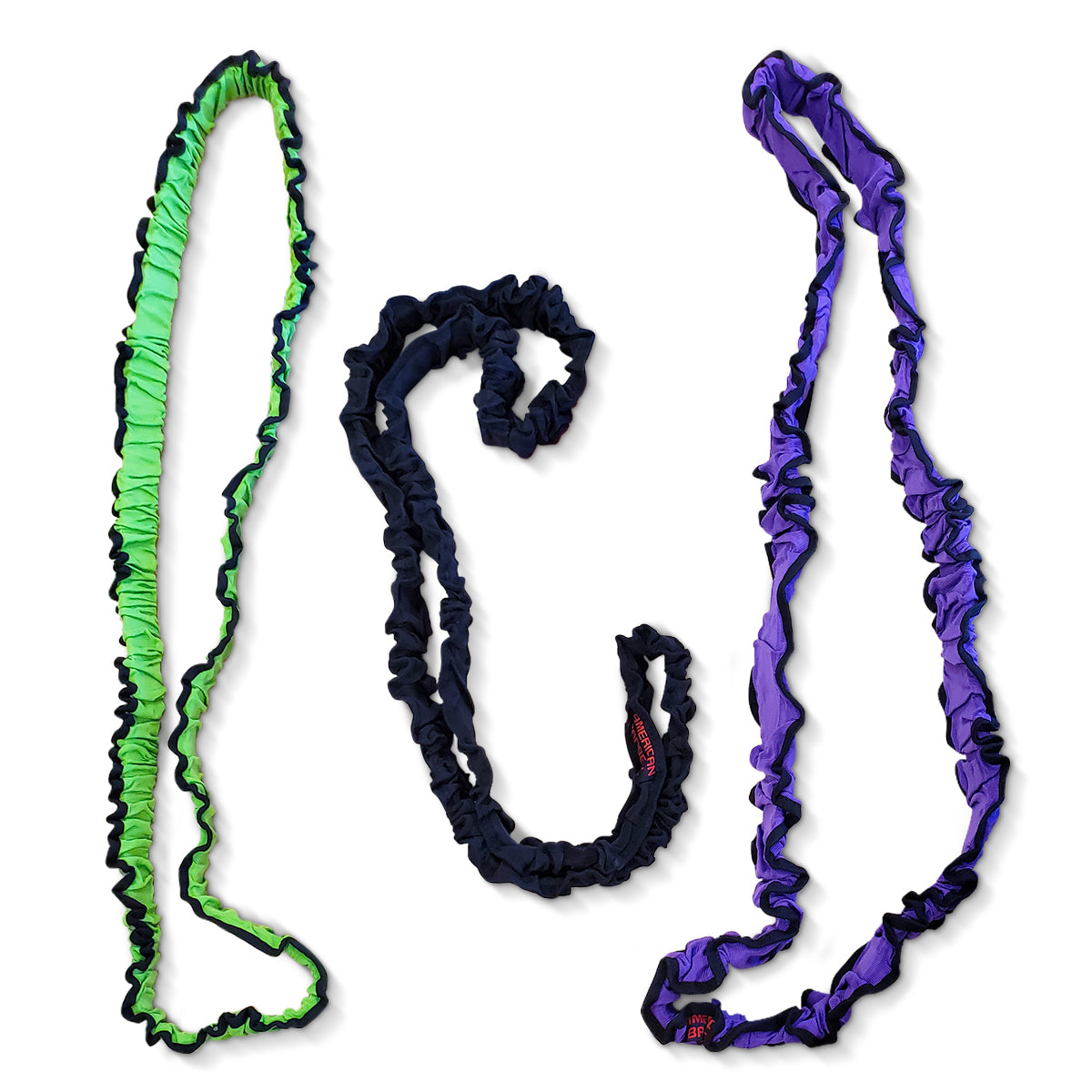 Covered Resistance Bands
BND-CVR-Light
Workout safely with our covered resistance bands. The bands can be used to add extra resistance to any workout, fitness program, or home exercise video. Great for travel, gym, or home.

The bands are covered for extra safety and longevity. The band covering keeps the bands from being cut on edges of workout equipment, and also provides a nice comfortable feel in your hands. Our covered resistance bands feature cutting-edge design and technology for the most demanding training environment.
BND-Micro – Provides 2-6 lbs of resistance - Orange
BND-Mini –  Provides 5-25 lbs of resistance - Red
BND-MonMini –  Provides 10-35 lbs of resistance - Blue
BND-Light –  Provides 30-50 lbs of resistance - Green
BND-Ave –  Provides 60-85 lbs of resistance - Black
BND-Strong – Provides 80-100 lbs of resistance - Purple
 
PRODUCT SAFETY INFORMATION
At American Barbell we strive to offer the safest products possible and provide our customers with the best safety protocols available. These products have hardware and other items that must be inspected daily for wear/tear and tightened if required. Pull any item from use immediately that shows any sign of loosening or wear/tear. Constant maintenance of all items and disposing of products with excessive wear and tear are imperative to avoid possible injury. To see safety documentation for this product, click here.