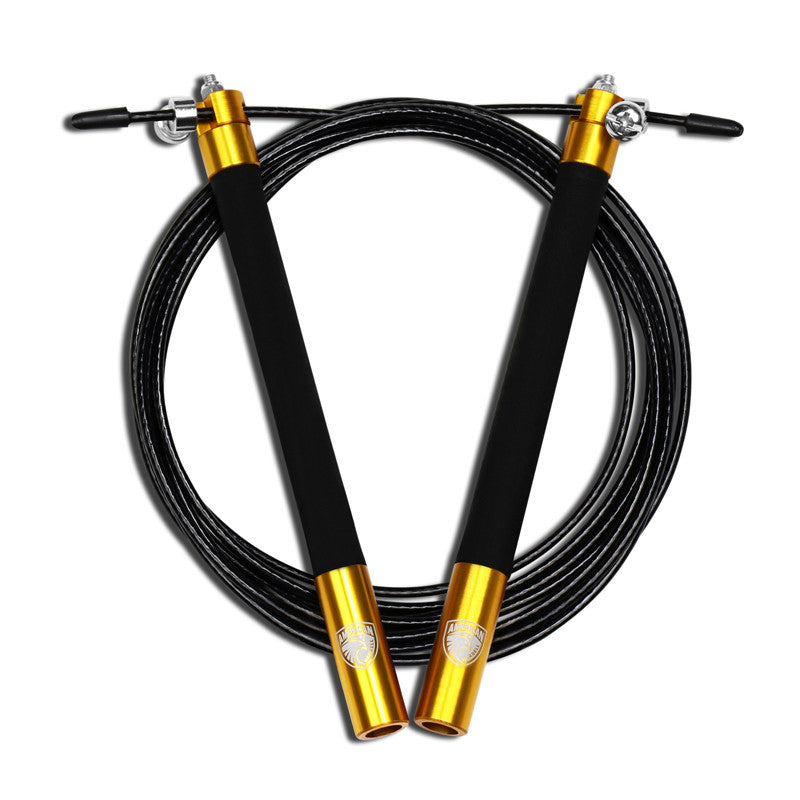 American Barbell Speed Jump Rope
JR-4
The American Barbell Speed Jump Rope is designed for fast and intense rope training. It features a quick reflex straight handle that is ergonomically designed to enhance your grip and comfort while minimizing wrist and forearm fatigue during your workout. The handle is covered in moisture-resistant rubber to improve the comfort level further.  
This speed rope has been fitted with premium quality ball bearings to provide superior speed, performance, and maneuverability. This is an adjustable length speed rope so you can customize it to your specific requirements. Unlike many speed ropes on the market, the American Barbell speed jump rope features a tangle-free design, so you will never have the hassle of having to untangle it before use.
The design features and high spec materials used on this speed rope make it one of the fastest ropes on the market. It also makes for an ideal entry-level rope as the swivel design of the handles and ease of rotation allow even novices to jump like a pro.
Quick reflex straight handle
Premium quality ball bearings in the handles
Adjustable length
Tangle-free design
Aluminum handles