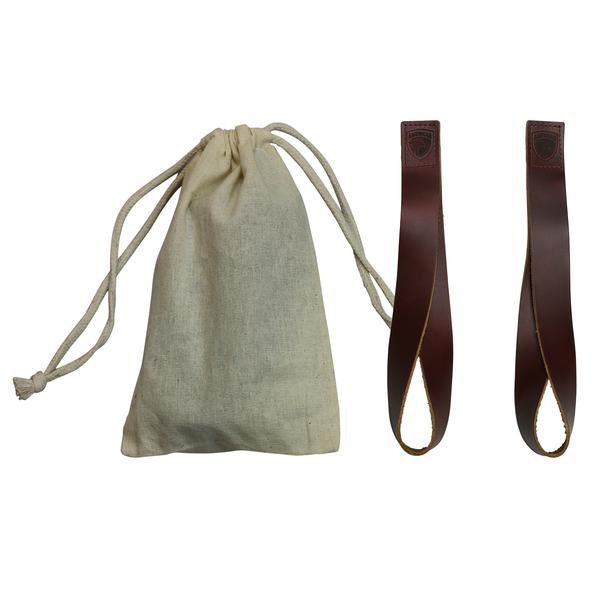 American Barbell Onyx Lifting Straps (Pair)
STR-LS-OXB
American Barbell's Onyx lifting straps are made with fine leather and hand-crafted to ensure they are of the highest quality. These straps will assist your grip strength on the bar as you perform a variety of different lifts. Lifting straps allow you to focus on training your muscles, ridding your mind of worry about the bar slipping, and maximizing your training experience.
Our Onyx lifting straps are made from 100% genuine leather. The soft leather that makes up these straps does a great job of gripping the knurling without cutting into your wrists. These straps are moisture and sweat-resistant, ensuring that they will not be affected by sweat. 
The Onyx leather lifting strap is a single loop strap that is easy to strap in place and extremely secure. It provides for a great release in lifts like the snatch and clean and jerk. This strap is also useful for exercises that rely on wrist and forearm endurance, such as pull-ups and deadlifts.
Hand-crafted leather

Great support

Single loop

Easy positioning

Includes 1 pair of lifting straps and cloth bag