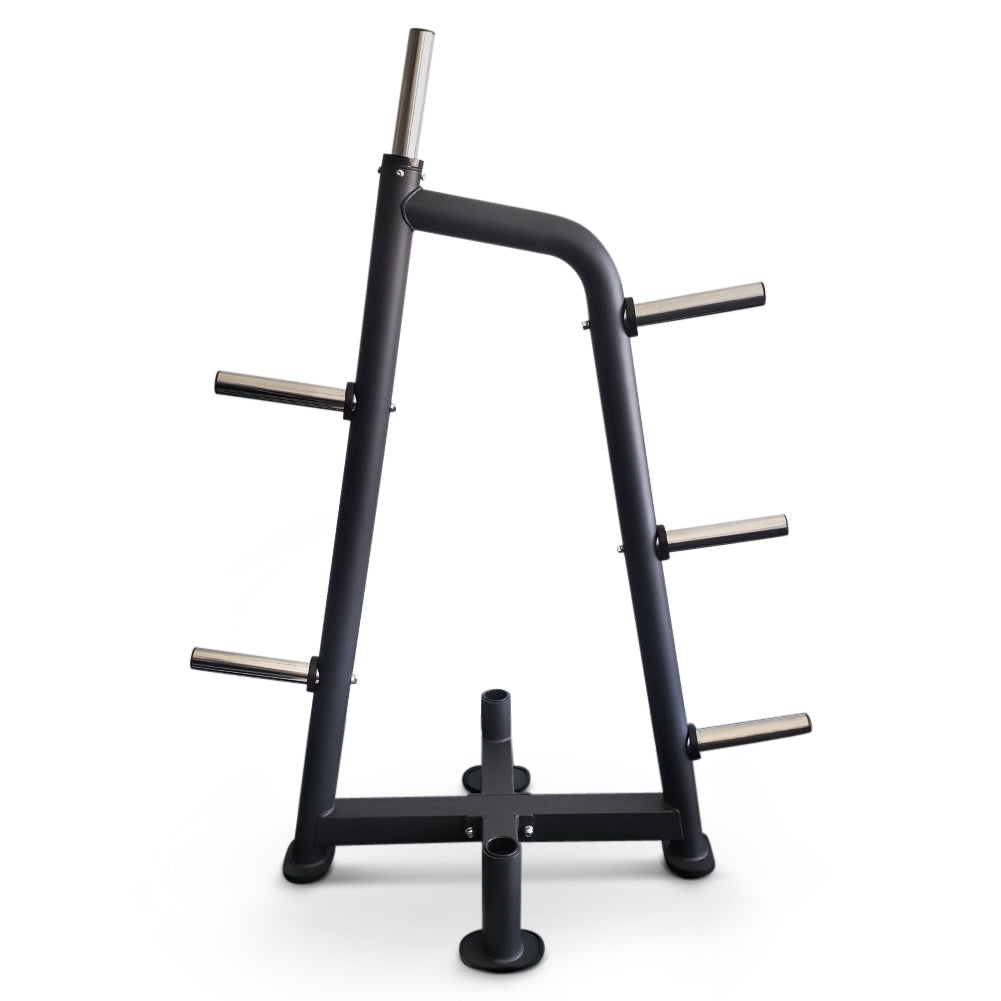 Olympic Plate Tree
ST-OPT-B
The American Barbell Olympic Plate Tree is made from heavy-duty metal to provide a rugged, sturdy frame. It will withstand the heaviest of weight plate loads without incurring damage. The baked matted powder finish of the frame makes it resistant to chipping and scuffing when you add or remove plates.   
The Barbell Olympic Plate Tree is designed for the compact storage of your weight plates. It features 6 weight posts, with three on one frame arm, two on the other, one on the top of the frame, and 2 bar holders at the base, one on each side. The spacing of the posts makes it easy to add and remove plates. 
As well as providing huge storage capacity, the weight plate post distribution also provides ideal balancing to ensure that the plate tree is well-grounded and will not topple.
The storage posts that come from the frame are silver chrome with rubber stoppers at their base to protect both the plate and the frame. Having our Olympic Plate Tree on your gym floor will keep your workout environment orderly and safe.
Heavy-duty metal construction
Compact design
6 plate posts
2 bar holders
Solid and stable