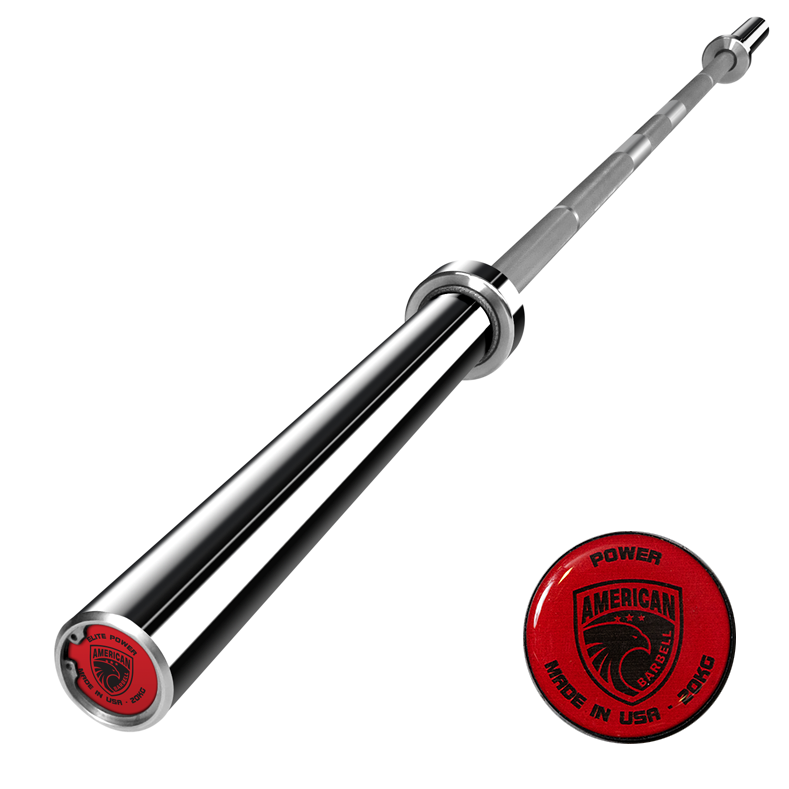 American Barbell Elite Power Bar
OB20-SS-IPF
The American Barbell Elite Power Bar has a shaft made from precision grade stainless steel. The strength of the shaft is tested with every shipment of raw material to ensure we have a consistent 190,000 PSI tensile strength. This attention to detail ensures reliable long-term performance day in and day out.  Our selected steel grade for our Power Bars provides very little flex, making it ideal for a variety of max load lifts.  
Stainless Steel offers superior corrosion resistance and can always be cleaned and repaired with no damage to the surface. Additionally, knurling set in stainless steel has a one-of-a-kind feeling that cannot be achieved with other finishes. 
 Our 20KG model has a shaft diameter of 29MM. This is an ideal choice for those looking for a powerful precision barbell that will last through the ages.
Product Code: OB20-SS-IPF

Application: Weightlifting, Powerlifting

Bushing System

Weight: 20KG

Diameter: 29MM

Center knurl: Yes

Shaft: Stainless Steel

Sleeve Finish: Hard Chrome

Tensile Strength: 190K

Made in the USA

Patent No:  US D795,971 S

Warranty: Limited Lifetime*